Hillary Clinton Supporters Suspected of Porn Cyber Attack on Pro-Bernie Sanders Facebook Groups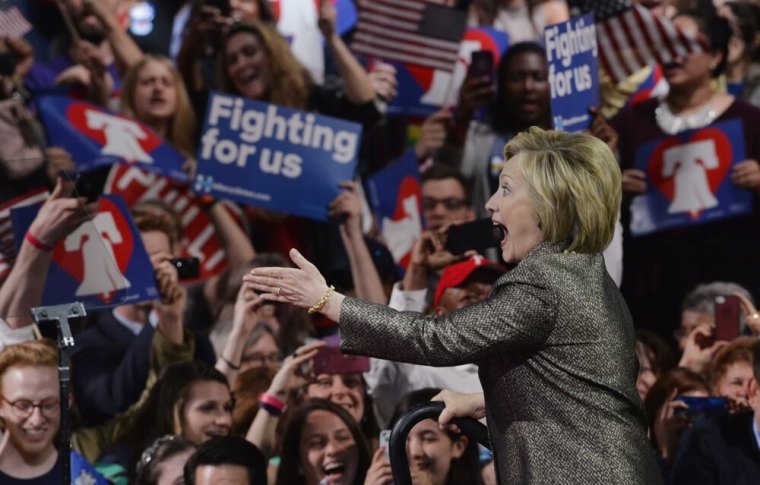 Just before five Democratic Primary elections in five states, candidate Facebook groups supporting Bernie Sanders were taken down from the social media network as those pages were flooded with pornographic images in what appears to be a cyber attack, for which his rival Hillary Clinton's supporters were blamed.
The Facebook pages, some with more than 100,000 members, were abruptly removed for a few hours before they managed to recover their accounts early Tuesday, the day primaries were held in Connecticut, Rhode Island, Delaware, Pennsylvania, and Maryland.
The affected groups included Bernie Sanders Activists, Bernie Sanders Is My Hero, Bernie or Bust, Bernie Sanders – Ideas Welcome, Bernie Sanders for President 2016, Bernie Sanders Revolutionaries and Bay Area for Bernie.
On some of these pages, pornographic images had been posted.
"We had what looked like a kiddie porn posted in one of our groups today," Sanders supporter Erica Libenow told Heavy.com. "I reported that one. Seriously made me want to vomit."
The cyber attack came days after a pro-Clinton super PAC, Correct The Record, pledged to spend $1 million to "push back against" users on Twitter, Facebook, Reddit and Instagram, according to The Daily Beast.
The super PAC denied having any role.
"Correct the Record's Barrier Breakers 2016 had nothing to do with this," Elizabeth Shappell, the group's communications director, was quoted as saying. "Currently, Barrier Breakers is exclusively engaged in positive messaging supporting Hillary Clinton."
At least one Facebook user linked to the pro-Hillary Clinton group Bros 4 Hillary was reported to have participated in the attacks, according to The Hill. The group, however, denied the allegation on its Facebook Page, condemning any "harmful or offensive rhetoric or harassing behavior targeting supporters of any other candidate in the race."
"Last night, a former member by the name of Casey Champagne decided to engage in harassing behavior toward Facebook groups of Bernie Sanders and posted about it in the B4H Facebook group," Bros 4 Hillary wrote. "As stated above, this was not promoted or supported by the leadership of B4H, nor were we immediately aware of this conduct. We removed the offending posts and member as soon as possible. While our leadership team of administrators tries to catch every questionable post and comment, with over 7,000 members and on a 24-hour posting cycle, some fall through the cracks."
Later, reports also said that a bug or glitch on Facebook could have played a role, as many Facebook groups were reported to have been closed, not just Sanders groups.