Hillary Clinton vs. Donald Trump: Marriage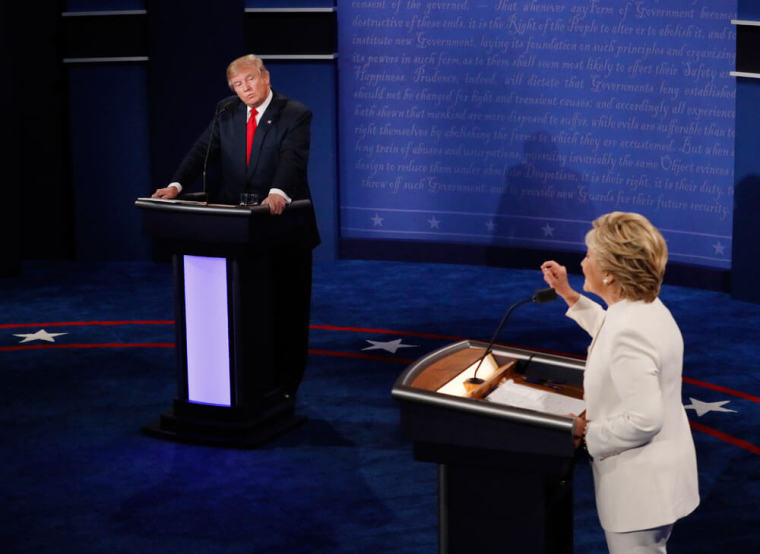 Among the most bitterly contested of issues the next president will undoubtedly influence are the legal rights surrounding the institution of marriage which in the last few years has been significantly redefined.
As a result of the June 2015 Supreme Court ruling in Obergefell v. Hodges, which legalized same-sex marriage nationwide, some commentators have said such a decision represents the final nail in the coffin for social conservatives committed to upholding the historic, traditional understanding of marriage and an unmitigated victory for the Sexual Revolution.
But the current presidential platforms continue to show a stark contrast between what the two sides in American politics advocate for and believe.
While the culture has notably shifted on the issue, the 2016 Republican platform unequivocally states that marriage as being between a man and a woman.
Marriage is "the foundation for a free society and has for millennia been entrusted with rearing children and instilling cultural values," the platform reads. "We condemn the Supreme Court's ruling in United States v. Windsor, which wrongly removed the ability of Congress to define marriage policy in federal law. We also condemn the Supreme Court's lawless ruling in Obergefell v. Hodges, which in the words of the late Justice Antonin Scalia, was a 'judicial Putsch' — full of 'silly extravagances' — that reduced 'the disciplined legal reasoning of John Marshall and Joseph Storey to the mystical aphorisms of a fortune cookie.'"
Leading social conservatives wonder about Donald Trump's devotion to the issue given that he himself is thrice married and has dismissed North Carolina's legislative efforts to ban men from using women's bathrooms.
Plus, PayPal founder and Silicon Valley entrepreneur Peter Thiel, noted in his remarks at the Republican Convention in Cleveland in July that he was "proud to be gay" and that "fake culture wars only distract us from our economic decline."
On the other hand, the Democratic Party and its nominee Secretary Hillary Clinton are as unequivocally for same-sex marriage.
Though some have accused her of being late to the game regarding same-sex marriage — she had repeatedly stated her opposition to it as a Senator from New York including in a 2004 Senate floor speech — in March 2013 she released a video articulating her support for legal marriage. During her tenure as secretary of state she advocated for gay rights around the world, telling a UN audience in Geneva in 2012 that "gay rights are human rights."
"Democrats applaud last year's decision by the Supreme Court that recognized that LGBT people — like other Americans — have the right to marry the person they love," the platform states.
"But there is still much work to be done. LGBT kids continue to be bullied at school, restaurants can refuse to serve transgender people, and same-sex couples are at risk of being evicted from their homes. That is unacceptable and must change."
During the presidential debates, passing references to "marriage equality" came up only in the context of the kind of Supreme Court nominees the candidates would name, with Clinton promising to appoint those who would uphold same-sex marriage.