Hillary Clinton vs. Donald Trump: The Supreme Court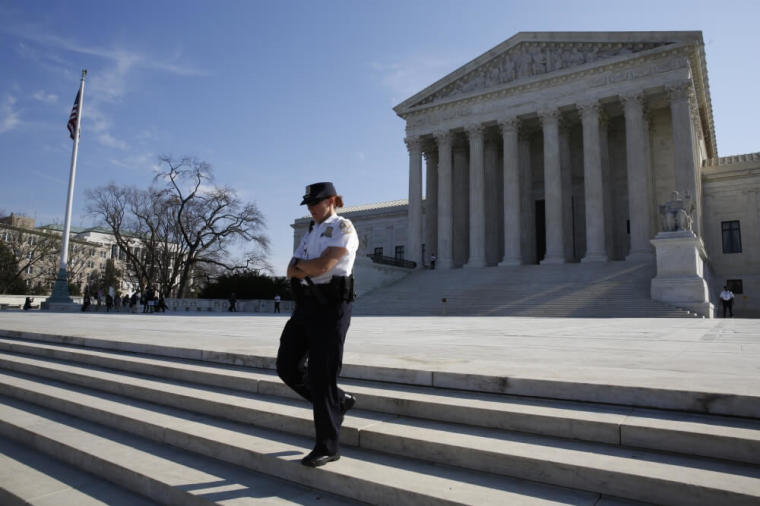 The next president will affect the Supreme Court, and in turn the nation, bigly.
With the current vacancy on the bench left by Justice Antonin Scalia, who died February 13, and the fact that several sitting justices are in their late seventies or eighties, many believe that whoever is elected president will likely nominate several justices that will indelibly shape the future of America for generations.
When Scalia was still alive there were four justices who were conservative, four who were liberal, and Anthony Kennedy who is often regarded as the swing vote. Thus far, Senate Republicans have stymied President Obama's current nominee to replace Scalia, Merrick Garland, who sits on the United States Court of Appeals for the District of Columbia.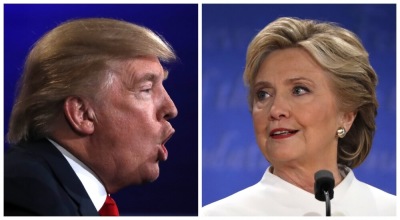 During the third presidential debate Wednesday, moderator Chris Wallace asked the candidates: "Where do you want to see the Supreme Court take the country and what is your view on how the Constitution should be interpreted? Do the Founders words mean what they say or is it a living document to be applied flexibly according to changing circumstances?"
Hillary Clinton called the Supreme Court a "central" issue to this campaign and said she envisions a Supreme Court as a body that "stands up on behalf of women's rights, on behalf of the rights of the LGBT community, that will stand up and say no Citizen's United, a decision that has undermined the election system in our country."
Her nominees, she said, would be "in the great tradition of standing up to the powerful, standing up on behalf of our rights as Americans."
In his response, Donald Trump remarked that the Second Amendment — guaranteeing the right to bear arms — was "under absolute siege" and that a Clinton presidency would further diminish it. Trump's appointees, he noted, would "be pro-life, they will have a conservative bent" and would interpret the Constitution "the way the Founders wanted it interpreted."
Because of the cases involving bitterly contested cultural issues related to religious freedom, gun rights, and the right to life that have been taken up by the highest court in recent years, the implications are not lost on voters.
In an unusual move for a U.S. presidential election campaign, Republican Donald Trump released a list of 20 potential choices to the Supreme Court prior to Election Day. His picks include many noted conservatives like Seventh Circuit Court of Appeal judge Diane Skyes of Wisconsin, Eleventh Circuit Court of Appeals Judge William Pryor of Alabama, and U.S. Senator from Utah Mike Lee who through a spokesman told Politico that he is uninterested in such a nomination.
While Democratic candidate Hillary Clinton has not released any potential nominees, it is not a secret that she desires a liberal majority on the Court. U.S. Senator from New York Charles Schumer, who is slated to replace outgoing Harry Reid as either Senate Majority or Minority Leader depending on how the Senate elections pan out, considers a progressive Supreme Court an "imperative" an is his "number 1 goal."
Debates about few issues have been as central with regard to potential Supreme Court appointees as their stance on the right to life.
Earlier this year on January 22, the 43rd anniversary of Roe v. Wade, Clinton said the landmark case "is the touchstone of our reproductive freedom, the embodiment of our most fundamental rights, and no one – no judge, no governor, no Senator, no President – has the right to take it away."
Meanwhile, Donald Trump's pro-life credentials are often regarded as dubious, particularly since he has claimed in the past to be "very pro-choice." During the Republican primaries, he praised his sister Maryanne Trump Barry, a liberal federal judge who supports abortion rights, and said she would make a terrific Supreme Court judge.
But he has since changed his tune and has repeatedly promised to appoint judges opposed to abortion if elected. As CP reported Wednesday, major conservative and pro-life leaders have praised his possible nominees, with one law professor calling the list the "Federalist Society all-star list of conservative jurisprudence."