Hillary Clinton's E-Mail Infractions: Premeditated or Hasty?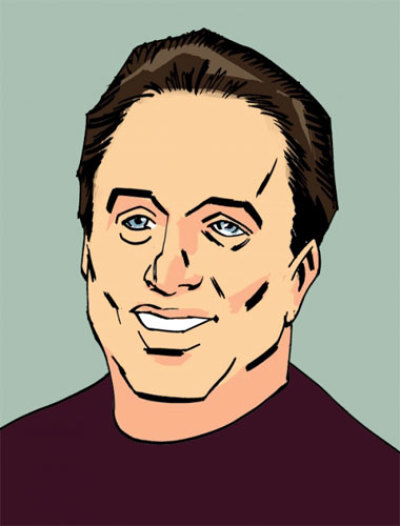 Theologians over the centuries have addressed the distinction between "premeditated sin" and "hasty sin." While both are deadly, the former is much more devastating to the soul and to a person's ability to have a relationship with God.
Intent is huge.
So did Hillary Clinton intend to do things with her personal e-mail system that are forbidden? Or was it merely a brief lapse of judgment that was quickly corrected the moment she realized her gross violation of the law?
Did Hillary Clinton intend to use her private server only for non-classified purposes?
When Hillary decided against requesting permission to have an unprotected server in her home in order to send classified information, was it a conscious decision?
Did she remain silent because she fully realized she would never be given such permission? Why did she decide it would be easier to ask for forgiveness than permission?
Did Hillary intend to maintain control over her e-mail system, rather than to abide by the rules everyone else is required to follow?
Was Hillary Clinton forced to set up her e-mail system in a way that was dangerous to the national security of our country? Does Hillary Clinton have the sophistication to understand why it is a crime to mishandle top secret information?
Was it a premeditated decision, or a hasty mistake, for Hillary Clinton to send classified information on an unprotected server? And once she sent a few e-mails this way, did she intend to continue sending even more of them? Or did she accidentally send only a few classified e-mails on an unprotected server?
Did Hillary intend to set up her server in a way that she knew was highly risky and against the rules? Was it an honest mistake she quickly corrected, or a premeditated act she secretly persisted in carrying out every time she sent a classified e-mail on her personal server?
When two of Secretary Clinton's immediate staff expressed concern on May 13, 2011, that someone was "hacking into her e-mail," did Hillary immediately change the way she was sending and receiving classified information?
Did Hillary Clinton send classified e-mails on accident, or on purpose? In other words, was it her intent to send these e-mails?
Was Clinton's behavior on this matter over a period of years premeditated, or hasty? Did she keep doing it over and over again? When did Secretary Clinton become "sorry" for her wrongdoing?
A distinction is made in Scripture between "godly sorrow" and "worldly sorrow." (2 Cor. 7:10-11)
Godly sorrow is basically, "I am sorry I have sinned against a holy God, and I immediately turn away from sin in order to do God's will." Worldly sorrow is simply, "I am sorry I got caught."
Did Hillary Clinton display genuine sorrow over her behavior during the years she was secretly transmitting classified information on an unprotected system, or did she only become "sorry" about it once she got caught?
Premeditated, or hasty? Intentional, or accidental? Was it done on purpose over a period of years, or merely an oversight that was quickly corrected?
Why have others been prosecuted for much less when mishandling classified material? Is Hillary Clinton above the law?
Should Secretary Clinton's premeditated choices carry consequences in connection with the rule of law? Either Hillary Clinton is above the law, or she isn't.
Would you be prosecuted if you did what Secretary Clinton secretly did over and over again with classified information?
Hillary's e-mail infractions were either premeditated or hasty. While both types of infractions can be deadly, the former is far more damaging to one's character because it demonstrates intent. No one who intends to illegally transmit classified information is fit to hold any office, let alone the highest office in the land.
Dan Delzell is the pastor of Wellspring Church in Papillion, Neb. He is a regular contributor to The Christian Post.