Hillsong Worship Named Billboard's Top Christian Artist of 2017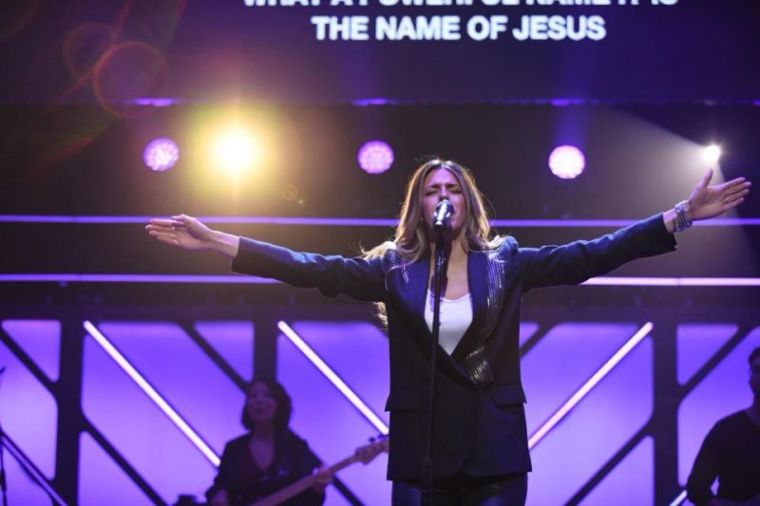 Hillsong Worship has been named the top Christian artist of 2017.
Billboard gave the honor last week to the Christian worship band, which hails from Hillsong megachurch in Sydney, Australia. Their song, "What A Beautiful Name," became the most-consumed track in Christian music this year and Billboard's No.1 Hot Christian Song of the Year.
Singer-songwriter Brooke Ligertwood expressed her gratitude when acknowledging the band's Billboard accomplishments.
"We gratefully accept this on behalf of our pastors and wider team at Hillsong Church, who endeavor to create a sense of home and welcome for all people, everywhere we gather," Ligertwood said in a Billboard report. "Our songs and this sound are a key part of how we do that, and our prayer is that anyone in need of peace or hope today might experience the wonder of the very presence of God as they hear this music and the name and message of Jesus Christ therein."
Hillsong worship has sold more than 20 million records and garnered over 1.5 billion album streams over the past 20 years. Ligertwood and her fellow band member, Ben Fielding, co-wrote the song and spoke about the inspiration behind "What A Beautiful Name."
"There is no higher calling for a songwriter than to write that which expresses our most deepest held convictions and beliefs. 'What A Beautiful Name' is one of the most transparent and important songs we have ever written," the group members said in a statement obtained by The Christian Post. "It is unapologetically about honoring the name of Jesus; a Name that is more beautiful, wonderful and powerful than any other."
The song has also been nominated for a Grammy Award for Best Contemporary Christian Music Performance/Song. Brian Houston, the Senior Pastor of Hillsong Church, said he was humbled to hear about the Grammy nomination.
"From the early days of Hillsong Church, having an environment that encourages the new song has been part of our DNA," Houston said in a statement. "It is humbling that these songs frequently resonate across the globe and I don't think it's a coincidence that a song that is all about the name which is above every other name, the name of Jesus, is the song that has been honored this year with a Grammy nomination."