Hillsong's Heartbeat Is to Pour Into and Serve NYC, Says Pastor Carl Lentz; 'That's Never Gonna Change'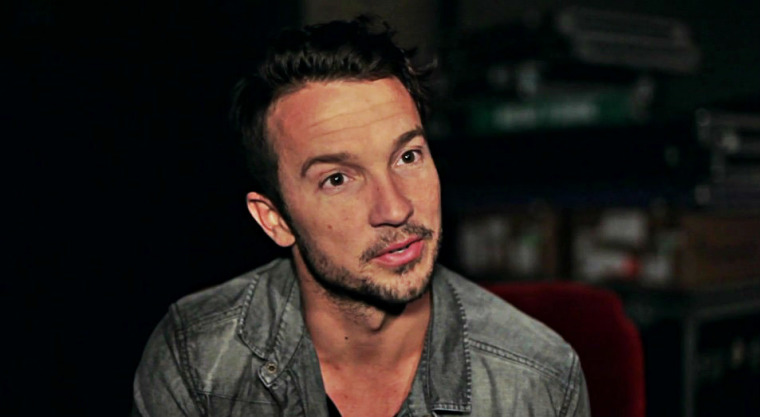 NEW YORK — Pastor Carl Lentz, who has been leading Hillsong NYC for more than three years, recently said that serving New York City will always be central to the vision and mission of the megachurch.
"The vision of Hillsong Church hasn't changed for 30 years," Lentz told The Christian Post, speaking of the ministry founded in 1983 by Brian and Bobbie Houston in Sydney, Australia.
"If anything, we're trying to continue to encourage people," he added. "The vision of our church is to serve New York City, so that's never gonna change."
What has changed recently for Hillsong NYC, a member of the Australian Christian Churches (Assemblies of God in Australia), is its new worship location.
Previously gathering for Sunday worship at the Irving Plaza concert venue in Manhattan's Union Square, the growing congregation now gathers for worship at the Manhattan Center about two miles uptown. The number of services for Hillsong NYC, which reportedly attracts about 5,000 worshippers weekly, also has decreased from eight to five, with an additional service time for New Jersey worshippers in Montclair.
Asked if the venue change had anything to do with the congregation's growth, Lentz told CP: "New venue, but same awesome people, just a little more room to grow. We're loving it."
As for how he and the leadership encourage the diverse congregation to plug in and serve their city, Lentz said, "It's kind of impossible not to."
"If you come for more than a day, you're gonna know that the heartbeat of our church is to not just take from this thing, but pour into it — not just our church, but your relationship with God is giving-based. I think we're preaching the right thing."
He added, when asked about connecting with other local church leaders, "We've got friends and churches that we love, and people that we would collaborate with when possible. God is doing great stuff at a lot of different churches."
Lentz, who trained for ministry at Hillsong College in Australia, started weekly services for Hillsong NYC in Feb. 2011 with Joel Houston of praise band Hillsong United, whose parents are Brian and Bobbie Houston.
The married pastor and father, often described as "unconventional" due to his "pop idol looks," seems to mostly attract 20- and 30-somethings (including celebrities like Justin Bieber and Kevin Durant) to Hillsong.
Lentz, 35, shared with CP that the church has a lot of "old guys" like himself, and that young people were no different from older generations.
"I don't think younger people are that different than older people. I think sometimes we would look down to young people, talk down to them," he said. "A 16-year-old today is far beyond maybe where we were when we were 16. I think young people today are amazing, they're bright, they're strong and they just need to be led and loved like everybody else."
While many churches are likely going through a flurry of activity in preparation for Easter Sunday, when Christians celebrate Jesus Christ's resurrection from the dead, Pastor Lentz said Hillsong would not be doing anything out of the ordinary.
"[It will be] no different than the week before or the week after," he said of Easter services. "That's what we always tell our church: 'If you have to do something wildly different on Easter, I think that's alarming.'"
"So for us, we're gonna do what we always do, and just probably be ready for people who typically aren't open to coming to church. They will be on that day. That's about the only difference, just to be mindful of that as you invite people and think about what people are walking through."
He noted, however, that although everyday was "a good time" for Christians to share their faith, holidays like Easter do present a greater "open door" for evangelism.
Hillsong NYC is the main Australian ministry's first U.S. church plant, with Hillsong Los Angeles, led by Benjamin Houston, on its way to becoming the second such congregation.