Justin Bieber Tried to Get Baptized, 'Cleansed' at Hillsong NYC Church?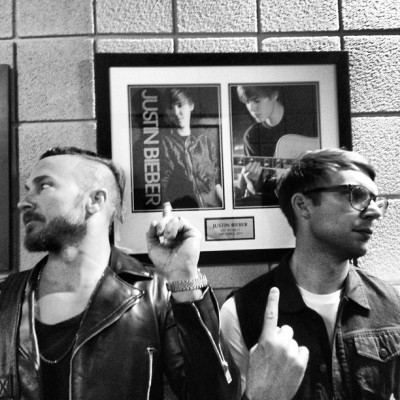 Justin Bieber, seen recently in an X-rated photo with an adult dancer, reportedly scoured New York City over the weekend for a private pool where he could be baptized through Hillsong NYC church, led by his close friend Pastor Carl Lentz.
"Justin and his team spent time on Saturday searching for a place with a pool where they could conduct a baptism for him, a cleansing ritual, with the Hillsong Church. But they couldn't find a place in time," one person, among "multiple sources," told the New York Post's Page Six.
The publication reports a second source as saying, "Justin is serious about his Christian faith, and after recent events, he needed to take a pause."
Bieber, reportedly in NYC on Saturday for Maxim magazine's Super Bowl party, was apparently unsuccessful in finding a place to be baptized.
Baptism, either through sprinkling of water or full immersion, is observed by Christians who choose to publicly show their belief in Jesus Christ as lord and savior. The religious ritual is also cast as one "dying" to a life of sin and being "resurrected" to a new life based on following Christ.
Hillsong NYC, founded in 2010, holds services at the Irving Plaza concert venue and has baptized members in the rooftop pool of the Gansevoort Hotel, as seen in a video published online.
Bieber, 19, has visited Hillsong NYC in the past, most recently in September, when he tweeted how he "broke down" after hearing an "amazing sermon" by the megachurch's pastor, Carl Lentz, also a friend of the Canadian singer.
Bieber has shared photos of his time with Lentz outside of church, including one photo of the pop star and Lentz having lunch and "talking 'bout our savior Jesus Christ."
Bieber, who has spoken numerous times over the years about believing in Jesus Christ, raised concern among some observers last week when what had been seen as a series of questionable behavior resulted in his arrest in Miami, Fla.
Bieber and R&B singer Khalil Sharieff were caught allegedly drag racing, with the Canadian crooner eventually charged with drunken driving, resisting arrest and driving without a valid license. According to a toxicology report, Bieber had marijuana and Xanax in his system, which lined up with what the teen purportedly told officers, who say he cursed at one of them when he was pulled over.
Some Christians reached out to both Pastor Lentz and Judah Smith, The City Church leader whom Bieber has called his pastor, in concern for the star.
"Hey @judahsmith I think you need to get your boy Bieber back in church. He needs guidance," tweeted Shawn Raley, a youth minister at Oak Grove Christian Church, according to his bio on the social network.
A Christian blogger asked of Pastor Smith, "How many more of these @justinbieber incidents have to occur before you admit he is not displaying the fruit of regeneration?"
Smith has said in interviews that he does his best to encourage Bieber, whom he has called "a spectacular young man."