Hindu Extremist Leader Calls for Christians to Be Forcefully Sterilized to Control Population; Demands Hindu Gods Placed in Churches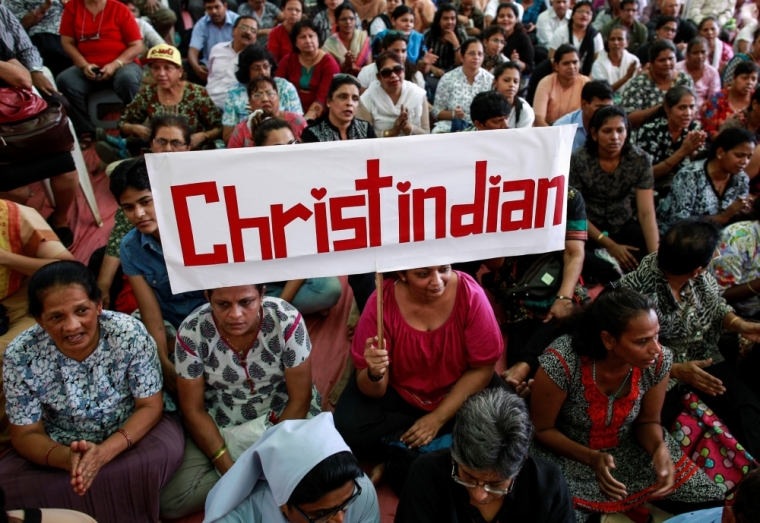 A Hindu extremist leader in India has called on Christians and Muslims in the country to be forcefully sterilized in order to control their growing populations, and called for Hindu gods and goddesses to be placed in churches and mosques.
"The population of Muslims and Christians is growing day by day. To rein in this, Centre will have to impose emergency, and Muslims and Christians will have to be forced to undergo sterilization so that they cannot increase their number," said Sadhvi Deva Thakur, vice president of All India Hindu Mahasabha, according to Fides News Agency.
Thakur called on Hindus to have more children to increase their population, and said that "idols of Hindu gods and goddesses should be placed in mosques and churches."
Christians and other religious minorities have faced persecution in India, with churches reporting a number of attacks in the past several months.
Back in February, nearly 200 Christian demonstrators were arrested in New Delhi for protesting against the series of attacks on Christian places of worship, arguing that the government is not doing enough to crack down on religious violence.
What is more, the Christian population of India has been on the rise, while a recent global survey projected that by 2050, India will overtake Indonesia as the home of the largest Muslim population in the world.
The Pew Research Center's report additionally found that Muslims register the highest fertility rates in the world, with an average of 3.1 children per woman, while Christians registered 2.7 children per woman. Both these numbers were higher than the Hindu fertility rate of 2.4.
The Global Council of Indian Christians responded to Thakur's comments by calling them "nonsense," and said that such ideology promotes hostility toward minority communities in India.
GCIC President Sajan George argued that Thakur "should be arrested for sedition and xenophobia."
"The statements are an insult to secular India and also to religious freedom in the nation," George added.
"These attacks on minorities are anti-constitutional. We ask the Prime Minister of India, Narendra Modi, to intervene and ensure the safety of all citizens and all the communities that make up the Indian society."
In January, watchdog group Open Doors blamed Hindu extremism for the rise of persecution against Christians in India, ranking the country 21st on its annual World Watch List.