Hollywood actress says streaming church online helps maintain her walk with Christ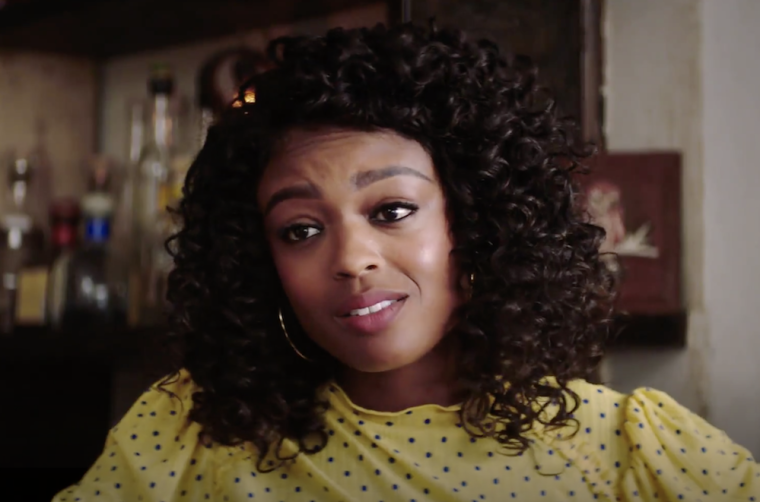 Not everyone believes that watching worship services online is a beneficial way to attend church, but Hollywood actress Javicia Leslie says it's helped her maintain a relationship with Christ as she works in an industry that often takes her away from her favorite church.
Leslie plays Ali Finer, the sister of an atheist and daughter of a preacher, on the CBS series "God Friended Me," which is loosely considered to be a faith-based show. 
"We're in that time and age where maybe you can't go to your favorite church physically because it's not in your area but now you can stream it," she said in an interview with Ambo TV. "It's just as powerful."

The 31-year-old actress said she first came to faith in Jesus while attending First Baptist Church of Glenarden, Maryland, which would later be renamed Mt. Zion. Under new leadership of Pastor Keith Battle, the actress said her faith became solidified because he knew how to appeal to her as an entertainer.
"With Pastor Battle, it kind of felt like being in the entertainment industry, he really got that. He did a great job of connecting what this industry is and also walking with Christ," Leslie explained. And when she moved from Maryland to California to further her acting career, she sought to find a way to stay connected to her home church and streaming the services online was her way of doing that.

"Luckily with the internet, I was able to stream all of the services. I would be in my car and I would just listen to them. It helped a lot," she said.
Analyzing the pros and cons of streaming church services online, professors at Dallas Theological Seminary in Texas surmised during a discussion last November that attending church online is not a legitimate option for Christians.

"[T]his experience of church mediated entirely through technology is a pseudo-experience of what the church is called to be," said Barry Jones, professor of pastoral ministries at DTS.

Jones said that his large church posts sermons on its website but he said those are "primarily for those people who, for whatever compelling reason, can't be there."

"We refuse to call that an online campus and to make that sort of, in any way, communicate that that could be your normal church experience," he emphasized.

He spoke to Leslie's argument of not being able to attend because of distance but advised that streaming church online should never be the go-to church experience for any believer.

A 2015 report by the Leadership Network and Hartford Institute found that the use of "online campuses" is rising, with 30 percent of megachurches offering an online campus experience, which not only includes livestreaming of the worship service but also interactive features and online attender accountability.

In 2017, Skye Jethani, author of What's Wrong With Religion: 9 Things No One Taught You About Faith, noted that church attendance is in decline partly due to the number of podcasts that are available for Christians today.

"[W]e need to factor in the availability and the saturation of that content [online] when we think about why people aren't showing up," he said.