Hollywood Pastor Julia Veach on Developing Strong Faith in Hard Times, Using Encouragement to Help Women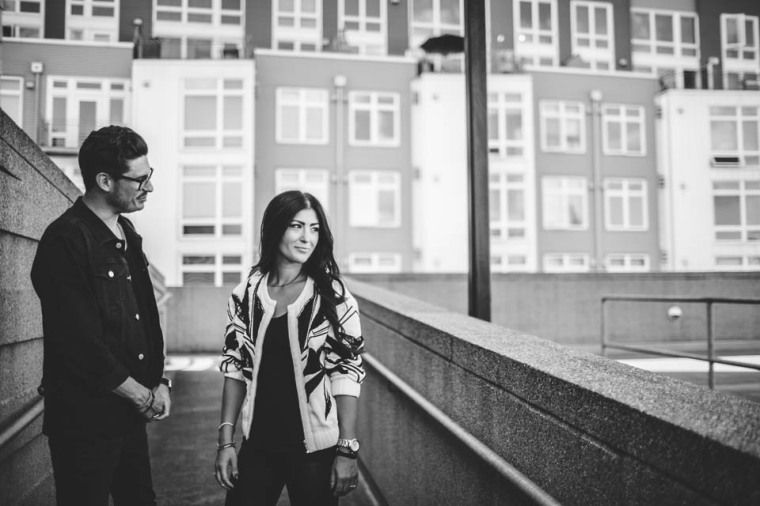 Julia Veach, the wife of best-selling author and popular millennial Pastor Chad Veach, is sharing her inspirational story of faith as the mother of a child living with a debilitating brain disorder, and a role model to young celebrities in Hollywood.
She serves as the co-pastor of Zoe Church in Los Angeles, California, alongside her husband, Chad, who recently released his latest book, Faith Forward Future.
When describing what it's like being married to such a dynamic and charismatic preacher, she said it's exhilarating.
"I think that I live the best life. I'm biased obviously, but it's fun! It keeps you on your toes. Even our days off are adventurous," Julia told The Christian Post in a recent interview.
The young couple have been married for nine years but have been together for 10. She calls the last decade "the most adventurous years of my life."
Chad and Julia are currently awaiting the birth of their fourth child in a few months. Their three oldest children are ages 2, 4 and 6. Their first-born, Georgia, is living with a rare brain disorder known as lissencephaly, and the brave mother talks about her own struggles of being a parent to a sick child.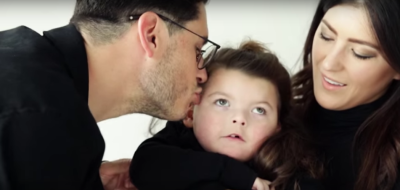 "It's obviously a journey and a challenge," she admitted. "Women know how to get stuff done. They know how to suck it up, and they know how to plow through. And a lot of times we had to put our heads down and do what was needed for the circumstance, especially me, as a mom."
Julia explained that she's not only a mom to Georgia but a caregiver as well.
"There were moments where I had to activate my faith to move past those disappointments and discouraging dark days," she said.
She calls her faith a muscle she had to learn how to use as a new mom, especially a new mom with a sick child.
"Whether you have a sick kid or not, there are disappointments that come with being a mom, with the challenges of life. It's disappointing having a sick daughter, but it's disappointing, too, when my healthy kids are throwing tantrums or having meltdowns in the church lobby and people are looking at me as the pastor," Julia confessed.
"You have to exercise the muscle of faith to move past those disappointing times," she said.
Life for Georgia is improving, and she's now doing better than ever, Julia said.
"We are so encouraged, we're so hopeful. We're just blown away that she's 6 years old and is living from miracle to miracle. It really has been the best year of her life," the proud mom gushed.
As Julia looked back at an old photo of Georgia at age 1 that she had posted on social media, she pointed to the caption that revealed it had been the first time her daughter had made it through the day without throwing up. And that reminded Julia of how far they have come from those trying times.
As well as being a great parent, Julia has also been a godly influence on many women, including big-name celebrities such as singer Selena Gomez and model Hailey Baldwin. When asked how she counsels these young women in Hollywood who have such a great influence on culture, she shared what she does.
"I think there's a lot of opinions out there and a lot of advice. There's a lot of resources for counsel and guidelines and rules. I just come from the perspective that I actually don't have all the advice or accurate opinions," she said. "I think encouragement goes far for young women in this day, in this era."
"When I have young women who come into my space, I just try to encourage them. I try to give them a boost and give them eyes to see themselves the way God sees them. I think sometimes when we get a little more confident and we get encouragement from women that surround us, it gives us an empowerment to see ourselves the way we're created and to see our life through the lenses of Heaven," Julia explained.
"I just always direct people back to the Bible. That is the best opinion that we can utilize, rather than a self-help book. I think that's the true source where we try to gain any kind of wisdom or counsel."
When talking about her husband's book, Faith, Forward, Future, and how it applies to her life, the pastor talked about her family.
"I think the future's so bright for our home and our kids. I think it's so exciting to think about the future of our boys' lives and the future of having another baby," Julia said. "It's the most wonderful time of the year. We have the trees up and the kids are decorating the gingerbread houses. We are enjoying this moment."
To get your copy of Faith Forward Future, click HERE.