Homicide: NYPD Officer's Chokehold Killed Eric Garner, Rules New York City Medical Examiner's Office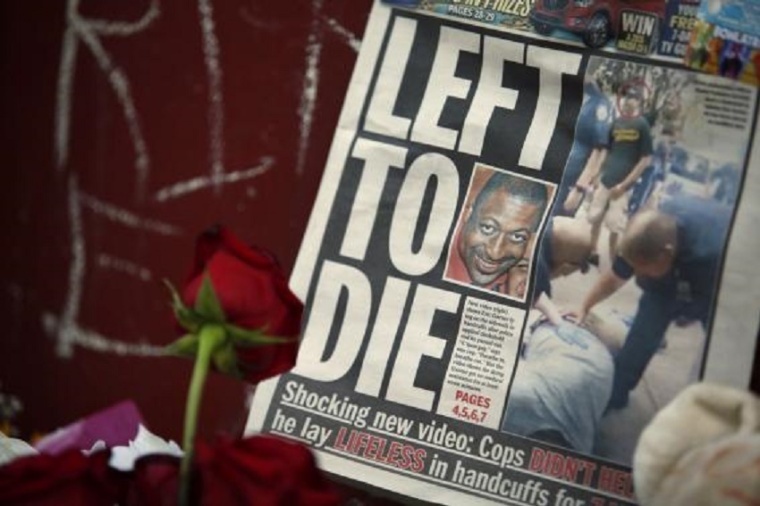 Results of an autopsy conducted by the New York City medical examiner's office revealed Friday that Eric Garner, the 43-year-old Staten Island man who died after a struggle with police last month, was killed by a chokehold administered by an officer.
A report in the New York Times noted that the autopsy showed Garner died as a result of "compression of neck (chokehold), compression of chest and prone positioning during physical restraint by police."
The city is now examining the use of the maneuver it banned more than 20 years ago.
The report, according to the Times, also noted that Garner had several health issues, including diabetes, sleep apnea and asthma. Obesity and hypertensive cardiovascular disease were also factors that contributed to Garner's death.
Garner, a 400 pound father of six died Thursday, July 17 after an NYPD officer locked him in a chokehold and other officers appeared to slam his head against a sidewalk in Staten Island, according to witnesses, after he tried to break up a fight.
A nearly 3-minute video of the encounter shows Garner screaming "I can't breathe, I can't breathe," repeatedly before falling silent as cops swarmed him when he refused to be handcuffed after expressing surprise that the officers were harassing him for trying to break up a fight.
He also told an officer on the scene "… every time you see me, you want to mess with me. I'm tired of it. It stops today," as community members watched the encounter unfold. "I'm minding my business officer. I told you the last time please just leave me alone," he added.