'Hope Dealer' and Gang Intervention Specialist Talks Her Heart for the Underdog and Walking Alongside Chicago's Troubled Youth
What You Don't Know About Gang-Affiliated Youth & Why You Should Listen to the Kids, According to Amy Williams
NEW YORK — Amy Williams, a half-black, half-Irish youth ministry leader born in Maine, was living in North Carolina when she decided to pack her bags and find a new home in Chicago's Puerto Rican-dominated Humboldt Park, the neighborhood otherwise known as the motherland, or birthplace of the notorious Latin Kings street gang.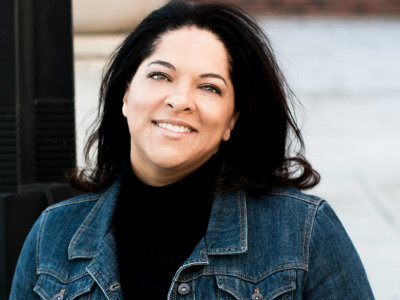 But Williams, a certified gang intervention specialist who founded the platform A Hope Dealer for her ministry work, said the decision to move was not so much hers as it was God's.
The transition to a new home came after what Williams said was God speaking to her frustrations about a burden she felt to reach young people in the streets. At the time, she was a youth pastor at her church in North Carolina and was mentoring kids, but that just wasn't enough.
"I was a youth pastor for years and wanted to be out on the street," Williams told The Christian Post during the Urban Youth Works Institute's RELOAD event on Sept. 12. "I was still loving and mentoring those kinds of young people but I wasn't...full-time pursuing it. But I wanted to."
"I thought I had the backing of the church to do it. I had the backing of the pastor, but I just couldn't get anybody to join me. So I became extremely frustrated because I wanted a youth ministry that would hit the streets with me. A youth ministry that cared more about that kind of stuff," she added. "Unfortunately, that wasn't the case. So when I finally said, 'OK, God, what would you have me to do?' That's when He was like, 'I need you to move into a gang neighborhood.' And from there it was just full-on, 24/7."
Before she knew it, "I'm in the middle of a gang war trying to help kids — how did that happen? From Young Life to gang life," she mused. But Williams "loves it," and does not think it a coincidence that her calling also hits close to home.
"I also have a younger brother, when I was in college, out of college, who was a Crip out in Los Angeles. Best friend in the entire world," Williams told CP. "So I think that when I look at young people, I'm always like, 'That's like my baby brother…' I just think it's full circle, you know as well to say, 'Well, I felt like I couldn't save my baby brother and I couldn't be of any worth or value to him. Maybe I can to the young people God brings into my life. And I love it. I love it."
Williams' love, or at least her excitement and passion for her ministry, is obvious in conversations and during presentations when she's teaching others best practices for working with youth who are affiliated with gang culture or who could not care less about Jesus.
During her presentation at the Urban Youth Workers Institute's RELOAD gathering in Brooklyn, Williams laid out her description of "outreach," which she defined as a "privileged opportunity to introduce Jesus Christ, intentionally demonstrate His love and passionately share the news of hope to young people who have not heard this Good News." Outreach is a continual process that demands passion and consistency, she added. "Outreach isn't an event. It's a lifestyle."
William also challenged her listeners when she touched on the "domesticated" or more celebratory aspects of Jesus with which some Christians identify.
"We as people of color and people that work in under-resourced communities, we can relate and understand more to the Jesus of suffering than we can the Jesus of celebration," said Williams.
She added, "We can relate to the Jesus that is with us in our pain, with us in our darkness, with us in our struggle…not always the Jesus that's...on a [fluffy] cloud."
Churches tend to avoid getting messy with the Jesus of the struggle, she said.
To do meaningful youth ministry, especially among young people in challenging situations or for whom Jesus is the farthest thing from their minds, one has to be available, Williams added. She pointed to churches that restrict heir availability to just Sundays.
Another asset for ministry is resourcefulness. "You should know what's going on in your community and who to call," she explained.
Success, especially in her ministry, is not measured by numbers but by transformation. "That takes a lot of time, and it might just be one person," said Williams, who also shared that success for her is sometimes knowing that one of "her guys" passed a drug test and has been staying clean.
Williams also warned against focusing too much on the behavior that some young people exhibit, and to instead try to develop genuine relationships with them and get to the root, or cause of their behavior.
"You can't judge a book by it's cover but you can't judge it by the first chapter either," she cautioned.
"How do you want the rest of the story to look?" she asked.
At the end of the day, Williams said, everything should be about getting youth, like her gang members, "to come to themselves, like the prodigal son."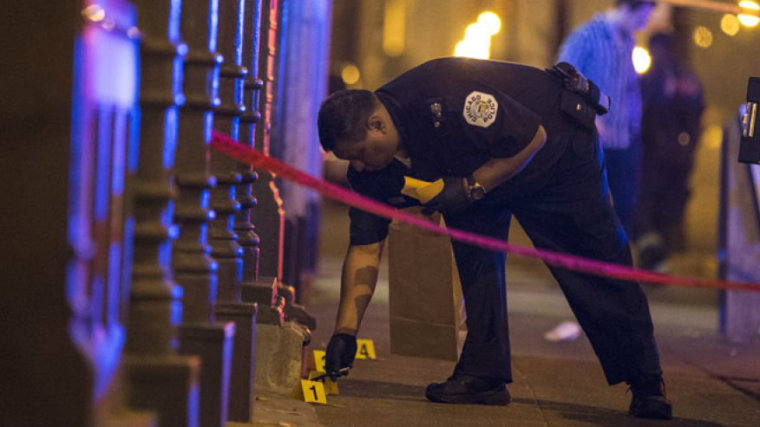 Williams, involved in youth ministry for 21 years, started her work with Young Life, a nonprofit organization whose mission since its 1939 founding by a Presbyterian youth leader has been "to introduce adolescents to Jesus Christ and to help them grow in their faith."
For the past 12 years, however, Williams has been heading up her own ministry in Chicago's Humboldt Park, where she presents herself as a "hope dealer," and a light in what has become a very dark place.
Chicago, the country's most populous city (with 2.7 million people), is home to hundreds of gangs, has been hemorrhaging with violence for decades and, depending in which part of the "most segregated city in America" one lives, vastly affected by dozens of permanent school closures and a steady unemployment rate.
While last year saw a total of 269 murders, at least 325 such cases already have been recorded this year, according to statistics complied through Sept. 6 by the Chicago Police Department. While there were 1,400 total shooting incidents last year, the Chicagoland metro area has already seen 1,652 such cases.