How God prepared former Dodgers GM to fight sex trafficking: It's spiritual warfare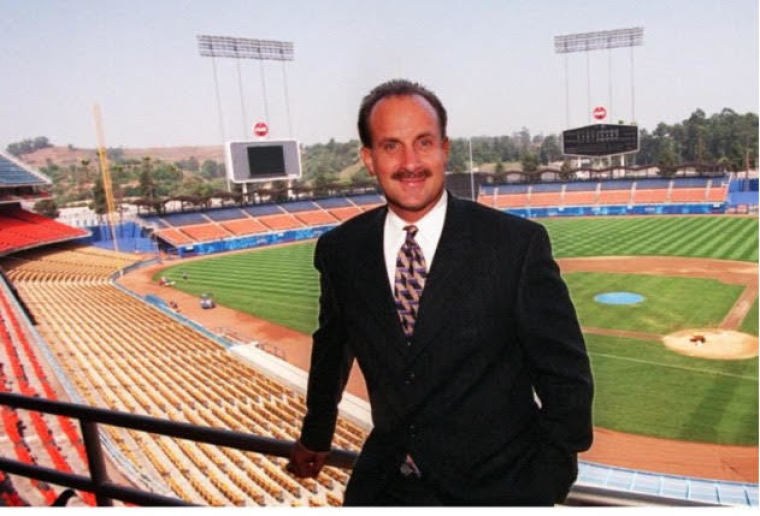 Former Los Angeles Dodgers general manager and vice president Kevin Malone is a passionate man. It may well have been his passion that led to a confrontation with a fan in San Diego in 2001 that later resulted in his resignation from the senior circuit ballclub and proved to be the last moments of his 17-year Major League Baseball career.
But in the years following Malone's departure from baseball, God pointed his passionate heart toward a new area of interest, one that he wasn't really fully aware of until he went on a trip to Thailand with his pastor at Cornerstone Community Church in Simi Valley.
Thanks in part to pastor and Crazy Love author Francis Chan, Malone would be introduced to his new devotion — the fight to abolish child sex trafficking — in 2009.
Fast forward to today, Malone is highly active in the fight to eliminate child sex trafficking in the United States as he says, there are over 100,000 children 17 and under being trafficked for sex inside the U.S.
Malone co-founded the U.S. Institute Against Human Trafficking in 2016 with the goal of completely eradicating child sex trafficking within the U.S.
Along with financing a number of homes for trafficked girls throughout the nation, the institute is also responsible launching the first safe home for trafficked boys in the state of Florida and has also helped other anti-sex trafficking organizations improve their efficiency by sharing best practices from ministries, NGOs and organizations around the country.
"I just believe God kind of called me. If you looked up and did some research on me, people think I like to fight," Malone told The Christian Post in a recent interview. "I used to. I am not afraid of an uphill battle or a tough challenge and I think God recognized that. He created this platform I had in Major League Baseball. I knew a lot of people and I have a personality that people usually remember and hope for the right reasons. God said, 'I want you to take all your experiences, all your talents, all your skills and your passion for Me and I want you to go and fight for kids and protect kids and make families and kids aware of the evils that are out there.'"
Following the end of his baseball career, Malone got involved in serving with various Christian nonprofits. For a time, he served at the Dream Center, a Christian nonprofit that serves various marginalized communities, such as the homeless, families, AIDS victims, drug addicts, and single mothers, in Los Angeles and later in Florida.
During this time, he was attending Cornerstone, an evangelical congregation which was founded by Chan in 1994 and has grown to be one of the largest churches in Ventura County.
Malone said he and Chan, who has since left the church and now resides in San Francisco, maintained a great friendship and regularly hung out or played golf.
"God had already been stirring our hearts and Francis had already started talking a little bit, speaking on sex trafficking," Malone recalled. "It was interesting because God was pulling on my heartstrings too in different ways because I was involved with the L.A. Dream Center and doing ministry in Los Angeles. I was coming across this human trafficking and it seemed to be growing because I was hearing more about it."
Malone said he felt like "God was calling both of us to do what we could do in our spheres of influence." He said that he and Chan did a few things together on this front.
One of the things that Chan and Malone did was take a week-long trip with the Children's Hunger Fund in 2009 to Chiang Mai in Northern Thailand to visit a safe house providing shelter to at least 60 sex-trafficked kids.
"In this safe home, we were introduced to 5, 6, 7 and 8-year-old boys and girls who had been sold as sex slaves," Malone detailed. "You got to be careful when you pray to God to 'break my heart for what breaks yours.' I saw kids that had been sold as sex slaves, little kids."
Malone said that Chan served as an "encouragement" to him because Chan "kind of validated that he believed this was very, very important to God and he was talking about it and involved in it."
"I think it just kind of encouraged me to run with the ball and do what I can do in this fight," Malone said.
When the two came back to the U.S., Malone said that he began to do research on how big of a problem sex trafficking was in his home country.  
"It was a problem here but it wasn't much talked about. So I reached out to the people I knew that I could find that were involved. Actually, a bunch of people came to my house in California that was involved in the fight just to educate me and figure out what we could do and how we could collaborate," he explained.  "That was the beginning of this passion that I have to protect, rescue and restore kids from child sex slavery."
He got involved in several ministries that were working on the human trafficking issue over the few years before he collaborated with Geoff Rogers to found USIAHT.
Malone, who is now 51 and previously served as assistant general manager of a Baltimore Orioles team that went to two-straight American League Championship Series in 1996 and 1997, feels that God has called him to assemble a "championship team" with the sole purpose of putting a "stop human trafficking and child sex slavery in America."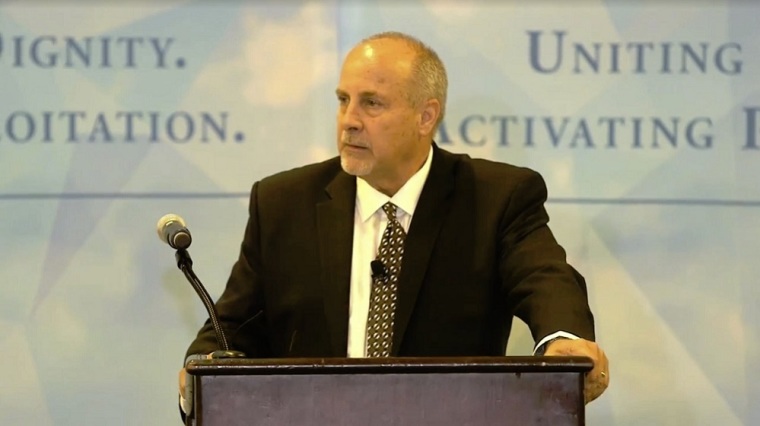 "A lot of it is spiritual warfare and the enemy has blinded the eyes of most people. If it is not in your own family or close enough with friends, you just block it out and ignore it because you don't want to know about it," he said. "Where is the outrage? We can get outraged about every stinking thing on the planet. But what about kids that are being either abducted or lured and then sold, 15 to 20 times a day to disgusting, evil-pig men to be raped? It outrages me. To every man who has kids, those could easily be yours. Some people feel like it is not going to touch them, but it is only a couple of degrees of separation from your kid and your grandchild being abducted or lured into this and being sold in the streets of America for sex."
At USIAHT, Malone said they are looking for the "grand slam" when it comes to fighting child sex trafficking, not just "a single."
"In the Bible, we know that Jesus had a great love and affection for children but it also talks a lot about taking care of the orphans. In my opinion, these kids that are being trafficked all over the world, and in particular my focus on kids in the U.S., these are our modern-day orphans that the Bible is talking about," he said. "The numbers are staggering. We have been told and we believe based on different information that around 100,000 or more children 17 and under kids are being sold every day in America for sex."
USIAHT is multifaceted in the fact that it covers various areas, from political advocacy and raising awareness, to helping rescue operations and instituting "trafficking-free zones" in municipalities across the nation.
In its advocacy work, the group pushed heavily for the passage of a bill passed by Congress this year that cracks down on the use of popular websites like Backpage that facilitate sex trafficking.
Along with providing financial support to four safe homes for trafficked girls, the organization runs its own boys home in central Florida that is capable of serving at least five trafficked boys.
USIAHT is also serving within communities in South Central Los Angeles through its collaboration with a ministry called Inner City Visions to provide help to girls who are being sold for sex by gangs or are in danger of being sold by gangs.
"We provide education if they need it. A lot of them have dropped out of school. We provide job training. We help them try to get jobs. We give them a small stipend and we just try to teach on life skills," Malone said. "We have a lot of success there in working prevention and intervention in the gang communities with the girls that are high at risk to be trafficked by the gangs."
The No. 1 reason why sex trafficking problem continues to exist despite all the efforts of USIAHT and other organizations is that the "demand" issue still needs to be solved, he stressed.   
"You can't arrest your way out of this or open enough safe homes to make a difference," Malone argued. "Those are supply answers to a demand problem. We have to shut down demand."
One way that USIAHT is looking to do that is by traveling the country to find out which organizations, groups and municipalities are having the most success in curbing sex trafficking demand.
"We put all that together for this 'trafficking-free zone' where a community — usually at the county level, including the police, the schools, the businesses — we get everybody to attack this problem at the same time," he said. "There are three or four things a business can do, three or four things a school can do. We are seeing great success with that. We got most of this information out of Seattle and some other places. There was a prosecutor there and they have had the best success, the most success in reducing demand."
Although Malone is neck-deep now in the fight to abolish child sex trafficking in the U.S., he assured that his job "is not fun."
"We are fighting, I think, the most evil, perverse, disgusting sin in the world, primarily men that are paying to rape kids for money. How more disgusting or perverse or sick is that?" he posed. "I think we need to have a culture shift in America, a mindset change, where men don't think it is OK to pay to rape a child. If we can't protect our kids, what does that say about society? There is a call to the Church. The Church needs to get more involved in this and the Church, the true followers of Jesus, need to get engaged in this and fight for these kids."