Netflix accused of glamorizing sexual abuse in new series 'Baby'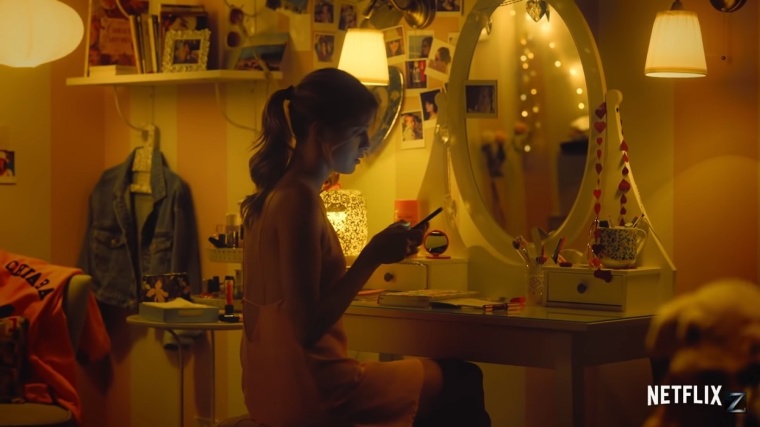 The National Center on Sexual Exploitation has slammed Netflix for ignoring repeated warnings against releasing its latest series "Baby," which they say glamorizes teenage prostitution. 
The organization, which tackles and exposes sexual exploitation in society, said in a statement on Thursday that "Baby," which is set to start streaming on Friday, portrays a "group of teenagers entering into prostitution as a glamorized 'coming-of-age' story.'"
The show's storyline is loosely based on the "Baby Squillo scandal," a 2013 case in Italy where at least 40 men were accused of having paid for sex with two schoolgirls aged 14 and 15, causing a major scandal in the country.
"Despite being at ground zero of the #MeToo movement, Netflix appears to have gone completely tone-deaf on the realities of sexual exploitation," said Dawn Hawkins, executive director of the National Center on Sexual Exploitation.
"Despite the outcry from survivors of sex trafficking, subject matter experts, and social service providers, Netflix promotes sex trafficking by insisting on streaming 'Baby.' Clearly, Netflix is prioritizing profits over victims of abuse," she added.
"This show glamorizes sexual abuse and trivializes the experience of countless underage women and men who have suffered through sex trafficking."
Erik Barmack, vice president of International Originals at Netflix, argued in an interview with Variety back in October that "Baby" is part of the network's search for "authenticity."
"They are all in their early 20s, and it could only have been written by people in their 20s: the writers knew those characters and were living with them. Part of it is this hunt for authenticity — you deal with the rawness because you want stories that matter," Barmack said at the time, speaking of the show's creators.
The National Center on Sexual Exploitation, along with 55 other experts and survivors of sex trafficking, sent Netflix executives a letter back in January expressing deep concern over the show.
"Please understand, there are no 'baby prostitutes' — only sexually abused, exploited, and raped children. At least 40 men were suspected of having purchased the girls, and eight traffickers were arrested — the leader of the ring receiving a maximum sentence of 10 years in prison," the letter read in part.
It accuses Netflix of going ahead with "Baby" and normalizing "the sexually exploitative attitudes and behavior perpetrated by many men in real life and cast blame on their victims. These are the very attitudes and behaviors the #MeToo movement seeks to eradicate."
Netflix has been accused of a variety of sexually exploitive moves in recent times, including sponsoring a game on Facebook aimed at encouraging masturbation for children.
The Parents Television Council said in October that the "Hand Masters" game in question represents a "new low" for Netflix in its "sexualization of children."
"Kids are going to be experimenting and I guess a certain amount of that is normal and to be expected, but I don't think it's something that is healthy or constructive for kids to be given this message in this way or encouraging this kind of behavior. It is crude, debasing and demeaning. There is a whole litany of adjectives you could apply to this," PTC Program Director Melissa Henson told The Christian Post at the time.