How legacy churches can thrive
I have been a pastor for 27 years and have served three churches. Those churches have a combined age of over 470 years! I love pastoring legacy churches and I want to use this column as a way to highlight the joys and be realistic about the challenges of legacy churches.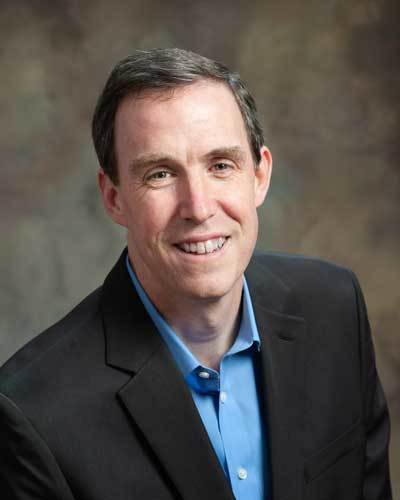 When I graduated seminary (1993) it was assumed you had to be a seminary graduate to pastor and that all of us would go work for churches.  Both assumptions are not reflective today.  The dream of pastoring a "big steeple church" has been replaced with the dream of starting a church, creating a non-profit ministry and/or using a bi-vocational platform to more effectively reach people.  There is a reluctance to be "captured" by the work of the institutional church. 
For the most part the transition from a focus on the institutional church to more mission expressions is a good one.  But a consequence is that legacy churches have been left behind in a missional world.  Big steeple, small steeple and no steeple churches that once had a great heritage of ministry and missions feel a long way from that era.   We now have legacy churches with a great past and no future and a church planting movement has with great futures but no past.  Both expressions of the church are weaker because of this.
The best contribution of legacy churches is a sense of the past.  Here's the challenge for many of us – when we think of the past – we think of the last 40 years when many legacy churches have faced a slow decline (that decline has felt more rapid in the last 10 years).  We have gone through the stages of grief as we have watched this decline (shock, anger, denial, guilt and acceptance) and we have let the last 40 years cloud our view of God's work through our congregation and church plants around us. 
Here's the problem with that thinking – the last 40 years of the church I currently serve represents less than 20% of our history!   So we need a greater perspective to see the work of God.  Every season can't be harvest season.
So what are the paths forward that I see for legacy churches that I would like to share in this forum? Here are a few:
Acknowledging our grief – The biggest mistake I have made in pastoring legacy churches is not providing space and time to grieve. Legacy churches have lost a lot over the last 4 decades (friends, family, ministries).  Leaders must provide an opportunity for grieving. 
Building from the outside in – Too many church "town hall" meetings start the conversation with "us."  This often leads to more frustration and greater decline. Creativity and breakthrough happens when we start conversations with the folks outside the church.
Reconnecting instead of rebranding – The greatest barrier is not the names of our churches, the denominational label we wear or our logos.  We need to reconnect the relational bridges to our community.
Diversifying streams of income – Fixed costs (buildings and personnel) are strangling the ministry and mission of most legacy churches.  The decline of institutional givers is adding to this challenge.   Our buildings provide one way of diversifying streams of income. 
Being faithful in our time with great hope in God's time – Every season is not harvest season – will we be faithful if we don't see the results?
Practical paths to growth for legacy churches – There is A LOT of opportunity to reach growing older people.  Not all growing churches are going to be led by young people.
Separating the mission of the church from purpose of facilities – Too many mission conversations become building centric.  The mission of the church is one conversation.  What we do with church facilities is a different conversation.
Taking the long view – Many legacy churches (including the one I currently serve) have faced more challenging days than the ones we are in today.  We need to stop judging God's work and the church's effectiveness by the most recent times. 
Here's what I passionately believe – the rebirth of the church in America will happen through legacy churches.  I love church planting and we will need more of it in the future – but let's walk in the strength of what God has done and with the hope that He will continue to do His good work. 
Dan Carlton was called to serve as pastor at Culpeper Baptist in August 2014.  Dan has a passion for seeing legacy churches continue to grow and connect with the surrounding community, while maintaining traditional values and relevant ministries.  Culpeper Baptist Church was birthed in 1774 in the soil of religious liberty by its first pastor Nathaniel Saunders, who was imprisoned in the Culpeper Jail and its third pastor, John Leland, who helped establish religious freedom in the Constitution.