How Romans 7 Describes Paul's Christian Experience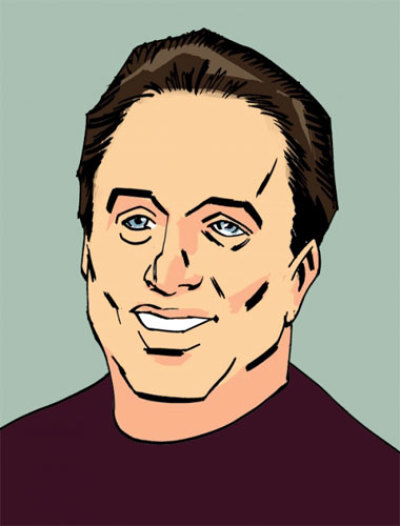 The book of Romans has been called "the cathedral of the Christian faith," and "the chief book of the New Testament." Martin Luther described Paul's epistle to the Romans as "a light and way" to all of Scripture. Luther said it "deserves not only to be known word for word by every Christian, but to be the subject of his meditation day by day, the daily bread of his soul."
One cannot overstate the richness of Romans. It is a theological treatise par excellence, inspired by the Holy Spirit and overflowing with insight. And once you wrap your mind around the doctrine in Romans, you will find yourself grounded in the Gospel and in the spiritual dynamics of the Christian life.
Having said that, the seventh chapter of Romans has been a source of disagreement over the years, and particularly verses 14-25. Some believers have concluded that Paul was referring here to his previous life before he became a Christian. Many others are convinced verses 14-25 can only be describing Paul's life as a Christian. I hold the latter view. I believe this passage describes not only the apostle's Christian experience, but also the experience of every believer.
For one thing, examine the context surrounding chapter 7. After laying the foundation of the Gospel in the early chapters of Romans, Paul goes into much detail in chapter 6 explaining how Christians "have been set free from sin and have become slaves to righteousness." And yet, we remain in these bodies. Chapter 7 stresses the fact that believers still encounter the desires of the sinful nature.
And in chapter 8, we see how "those who live in accordance with the Spirit have their minds set on what the Spirit desires." (Romans 8:5)
Paul spells out in Romans what it means to be a Christian, and what believers experience as a result of being "justified" before God and declared not guilty through faith in Christ. There is a beautiful progression as each chapter builds upon the previous chapters. The Holy Spirit knew exactly what He was doing when He inspired Paul to write Romans, just like when He inspired the other 65 books of Scripture.
Paul describes the righteousness that covers a believer through faith, and the holy desires a Christian experiences in his "inner being." And while Christians are justified before God through faith, we have not yet entered heaven where we will never experience a sinful desire of any kind.
Chapter 7 is the deepest explanation ever given concerning the conflict between "the sinful nature" of a believer, and the Holy Spirit who lives within every believer.
Paul wrote in Galatians 5:16-18, "So I say, live by the Spirit, and you will not gratify the desires of the sinful nature. For the sinful nature desires what is contrary to the Spirit, and the Spirit what is contrary to the sinful nature. They are in conflict with each other, so that you do not do what you want. But if you are led by the Spirit, you are not under law."
Picture your soul as a house with a number of rooms. And then think of your "sinful nature" as a room in the basement of the house. The New Testament explains how every human being experiences evil desires coming from within. The room in the basement is the origin of these desires that go against God and His Word.
Before becoming a believer, a person does not possess the power to stay out of the basement room. In fact, an unbeliever is a "slave to sin" (Romans 6:20). But after conversion, a person is free to stay upstairs and enjoy the presence of the Lord and the holy desires God brings into our soul. But even then, the basement room still exists within every believer.
But that doesn't mean we have to go downstairs and give into those desires. In fact, we don't even have to let those desires fill our heart and mind. By God's grace, we can keep the main level of our soul filled with pure thoughts and desires as we choose to "take captive every thought to make it obedient to Christ" (2 Cor. 10:5). Christians aim to "think about those things that are excellent and worthy of praise" (Phil. 4:8). Paul understood this dynamic very well.
Think of it this way. The "real you" is who you want to be. The "real you" of every Christian wants to live for Christ. The "real you" of every Christian wants to stay out of the basement room. Romans 7:14-25 describes the life of every Christian, including the apostle Paul.
Imagine yourself sitting in the living room of your soul with Jesus, while enjoying one another's company. And then imagine a wicked thought entering the room and interrupting your fellowship with Christ? How can such a thing happen, especially when Jesus is right next to you?
When an unholy desire enters the mind of a believer, it is often coming from the basement room of his sinful nature. Sometimes it comes as a temptation to look down on people of another race or religion, or those who are the outcasts of society. Other times it is an urge to withhold forgiveness from someone who has wronged you. And still other times it is a selfish feeling that thinks only of yourself.
We could list dozens if not hundreds of desires that originate in the basement room of the sinful nature. And as long as we are in these bodies, we will continue to experience sinful desires popping up within our soul. I am not talking about a person's choice to act on the desire, but simply the desire itself.
For example, imagine Paul spending 10 seconds of his life as an apostle being resentful toward those who were opposing him and his message. Or imagine Paul getting to the end of a long day, and spending 20 seconds assuming the Lord was treating him unfairly because of all the persecution he was facing. What would Paul say if he chose to entertain these sinful thoughts even for 10 or 20 seconds?
Simply this: "I do not understand what I do. For what I want to do I do not do, but what I hate I do." (Romans 7:15)
In other words, the apostle Paul would have hated to feel those desires rise up within him, and he would have hated the fact that he actually let them roll around his mind for a brief moment. And so Paul sought to understand how a believer could ever feel such a thing and consider such an evil thought. The Lord revealed to Paul exactly what was going on inside him, and what all Christians experience when desires from the basement room rise up within them.
But the "real Paul" didn't want to entertain those desires even for 10 seconds, let alone dwell on those thoughts for a number of minutes or hours. The "real Paul" wanted his soul to remain pure in motive and focus. Paul actually hated the sinful desires that rose up within him at times. And any Christian who says he no longer experiences sinful desires is a Christian who is living in denial.
Imagine Paul looking upon a woman lustfully for 5 seconds. If such a thing ever happened, Paul would have hated the fact that he allowed himself to "go there" even for 5 seconds. Paul did not want to be someone who gave into lust, revenge, jealousy, selfishness, or any other sinful desire. With wisdom from God, Paul was able to separate his sinful desires from the "real Paul."
Now Imagine Paul spending 10 seconds feeling resentful about the way he was being persecuted. And then notice what Paul wrote about his Christian experience: "As it is, it is no longer I myself who do it, but it is sin living in me" (Romans 7:17).
In other words, Paul recognized that sinful desires came from the basement room within his soul. Meanwhile, the "real Paul" hated any desires that went against the will of God.
In Paul's heart, he was sold out to Jesus. In Paul's mind, he was committed to doing everything God's way. But within his soul, Paul still lived in a house that had a bad room in the basement. And unholy desires were liable to "come upstairs" in the blink of an eye. And every time one of those desires appeared even for a second, Paul sought to "take captive every thought to make it obedient to Christ" (2 Cor. 10:5).
Paul wrote, "I know that nothing good lives in me, that is, in my sinful nature." (Romans 7:18).
Paul understood that the desires of his basement room were not improving. Nothing good dwells in that room. But that was not Paul's heart, or his mind, or his intent. It was only his basement room. It was only this diseased compartment of man's soul that we will not get rid of until we get to heaven.
Dan Delzell is the pastor of Wellspring Church in Papillion, Neb. He is a regular contributor to The Christian Post.