How Should a Stay-At-Home Mom of Teens Deal With Loneliness?
Introducing "Mom Says/Dad Says," an exclusive Christian parental advice column by Gregory Slayton, former U.S. Ambassador to Bermuda and author of the best-selling book Be a Better Dad Today: Ten Tools Every Father Needs, and his wife, Marina Slayton, author of the new book Be The Best Mom You Can Be. The Slaytons have been featured on Fox and Friends, Focus on the Family Radio and numerous other media outlets. They donate 100% of their royalties from parenting books to fatherhood and family non-profits.
Senators John McCain and Joe Lieberman, Governors Jeb Bush and Sam Brownback and Pastors Tim Keller and Luis Palau, among others, have endorsed the Slaytons. In their exclusive series for The Christian Post, both Marina and Gregory will answer thoughtful Christian parents seeking to raise their children up in the goodness of the Gospel and the Glory of God. If you would like to have Marina and Gregory answer your questions, please contact them via momsaysdadsays@christianpost.com.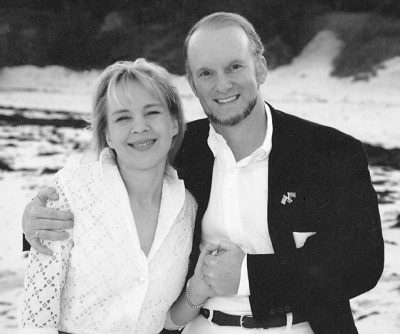 Parent's Question: I am a stay-at-home mom and by God's grace all is well with our children. They are now in their teen years and I feel a bit awkward asking a question about myself but I am getting pretty lonely at home.
Through the years I have made some great friends but now it seems that most are all doing their own thing. With our kids in high school many of my friends have new jobs, are volunteering, or going back to school, etc. A few have gotten divorced, and that has added a new dimension to those old friendships.
I am surprised to be at this point in my life where I have few friends I can call during the day to pray with and to just talk over coffee. I do volunteer at church and I am active with the kids in their after school activities, but I just feel lonely. Is this the new normal? My mom never felt like this – I think. What should I do?
Mom says: Twenty-first century mothering can be quite a lonely endeavor. In the midst of busy lives compounded by fracturing families and an increasingly individualistic society, we modern moms can find ourselves in bewilderingly lonely circumstances.
You were fortunate that you had a community when your kids were younger. When our kids were young we lived in an affluent community where it was just me and the nannies in the park with the kids (my husband and I decided against having an au pair or nanny for many reasons; you can outsource cleaning and even cooking...but you cannot outsource raising your children).
For moms with young children who have no "village" and for moms who have chosen to stay at home when their kids are older (and I found to my surprise that staying at home with teens is as important as staying at home during the early formative years), my best advice is that you cannot wait for community to just happen. You have to work at it – aggressively and continuously.
I joined playgroups, church groups and I decided early on to be the house that our kids' friends came to – something that continues today even with our older kids in their twenties. I became a mentor to our children – but also to a number of our children's friends.
I see from your question that you are aware of your worldly options: part-time job, volunteering, further schooling, etc. Those are all good. Let me point out several areas of important outreach which may yield satisfying and purposeful friendships: Don't just volunteer at church on Sundays – reach out to the new young moms who may be feeling overwhelmed and lonely.
Mentoring the coming generation is crucial and with so many new moms coming from broken homes these days, reaching out to young mothers can be a huge and powerful ministry AND a source of new joy and real friendship. Your experience is precious and your wisdom hard won.
So look for those young moms you can share your life with (and church is a great place to start). Invite a young mom over for coffee and cake with her kid(s) and have a few toys around or maybe even get one of your older kids to babysit. That way you can really talk and pray. Seek out younger moms who too may be feeling lonely – and overwhelmed as well. Bless them...for our LORD promises: "the measure you use for others will be the same measure that is used for you." Amen.