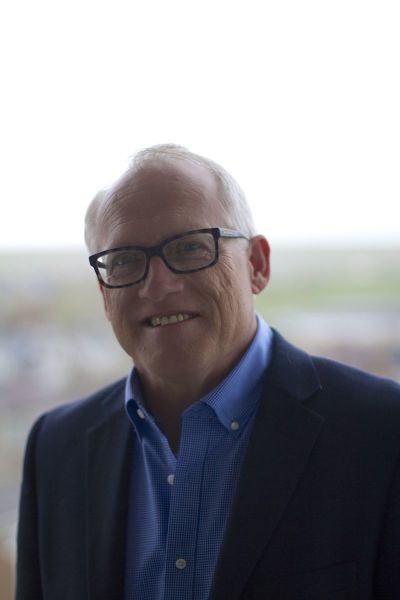 It's time that many of us who have long been working to see the fulfillment of the Great Commission admit we have a problem: A lot of those whom we are trying to reach don't like our message.
I'm not talking about resistance to the good news of Jesus from those who have never heard the gospel or who live in cultures where other faiths predominate. I'm referring to those in the next generation who share our love for Christ — but not our style.
If we are to see God's kingdom extended to the far ends of the earth, it's crucial that we engage and release millennials in that great task. And to do so, those of us who are older are going to have to make some changes.
First, some of us probably have some repenting to do. Sometimes we've been too quick to dismiss millennials as slackers and hipsters, making them the butt of our jokes rather than the focus of our attention.
Next we need to apply some of the same methodologies we adopt in trying to reach those in other countries. When we seek to introduce the gospel to an unreached community in another part of the world, we first look to learn their language and understand their culture. Only then can we really begin to contextualize the good news.
It is the same with next-generation followers of Jesus. Theirs is a different world from ours in many ways, and we need to learn their language and understand their culture. In short, we need to crack the millennial code.
Many young Christian adults see the attitudes and approaches of longtime world evangelization organizations as outdated and irrelevant. I've come to know millennials who are fearless, eager for God and intensely relational. Yet I have also observed that they can often be skeptical of what they see as outdated ways of presenting the gospel to others.
So how do we speak and relate to them in a way that engages their passions and catalyzes them to join us and Jesus in His mission?
Clues can be found in the recent report on "The Generosity Project" by the Evangelical Council for Financial Accountability (ECFA). Among its findings, millennial donors place a high premium on "honesty in business practices," and they are more likely than their elders to thoroughly research the group they were thinking of supporting.
This underscores an observable trait in many millennial Christians: They want to know they are making a difference. They have a profound sense of justice and a desire to "make things right." They believe that the good news of Jesus isn't something just to be told, but to be demonstrated.
Thankfully, many established mission organizations agree and have been endeavoring to do this for a long time. During a recent trip to an unreached area of Ghana, I listened as one national partner of a U.S.-based organization talked about how the holistic approach of sharing the gospel and showing it in action is resulting in the spiritual transformation of entire villages.
"We put water wells in the communities near our radio stations," the leader told me. "That way, the people who hear the gospel can also see it in action." Describing the results, a village elder said that before the well, many people in his village died of waterborne illnesses. But "in the year since the well came, no one has died, and many have come to believe in Jesus."
Part of cracking the millennial code will mean we older Christians must do a better job of connecting the dots for millennials — between sharing the good news, declaring God's love and demonstrating it with practical acts of compassion and care.
That will require connecting and communicating in ways that are meaningful for them — using social media ads, infographics, podcasts and blogs, and providing opportunities for them to feel more engaged and connected with the project they are supporting.
Reading the ECFA report encouraged me to continue our efforts at Reach Beyond to better engage millennials in the great task that is before the global church — the 2.5 billion people on our planet who have yet to hear about Jesus and His love.
We can reach them. But it will take creativity, commitment and an abandonment to the cause of Christ. And it will take all of us.
Millennials care about what is happening in the world, and they want to make a difference — now and eternally. Those of us who have had the privilege of going before them must not dismiss them.
As ECFA's president and CEO, Dan Busby, noted on the release of the study, "Understanding the next generation is crucial for nonprofit organizations .... Millennials see the world in a whole new way and gaining access to this lens is the only way organizations will stay relevant."
Steve Harling is the president of Reach Beyond, a media- and medical-based evangelical ministry headquartered in Colorado Springs, Colo., with operations and partners on five continents.