HUD drops Trump-era proposal to ban trans-identified men from women-only shelters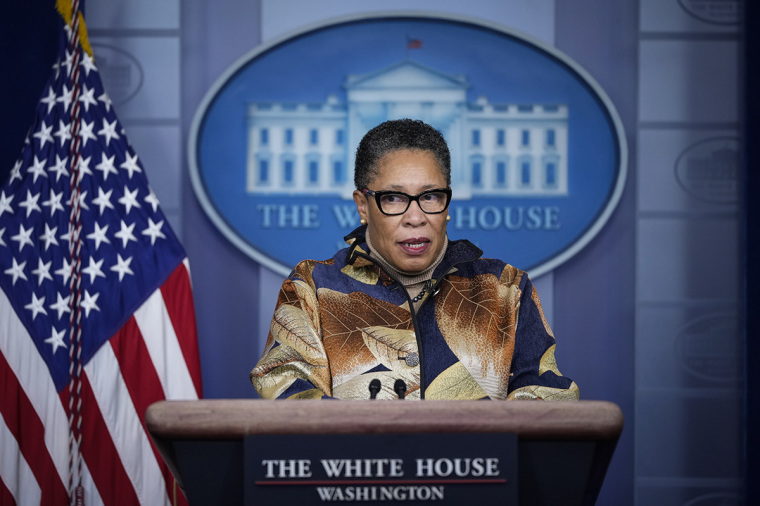 The U.S. Department of Housing and Urban Development announced that it will be scrapping a Trump-era proposed rule that would have allowed federally-funded shelters to ban trans-identified men from staying in women-only shelters. 
HUD said last week it was withdrawing a proposed rule from the Trump administration that would have amended the Equal Access Rule to allow shelters to establish their own rules regarding single-sex facilities.
HUD Secretary of HUD Marcia L. Fudge said in a statement that the decision was meant to protect the rights of homeless men who identity as female.
"Access to safe, stable housing-and shelter-is a basic necessity," Fudge said. "Unfortunately, transgender and gender non-conforming people report more instances of housing instability and homelessness than cis-gender people. Today, we are taking a critical step in affirming HUD's commitment that no person be denied access to housing or other critical services because of their gender identity. ..."
The decision to withdraw the proposed rule will impact entities receiving HUD funding under the Office of Community Planning and Development.
"Grantees must ensure shelter access be provided to a person in accordance with that person's gender identity, and in a manner that affords equal access to the person's family," HUD added. "The proposed 2020 Shelter Rule would have allowed for HUD-sanctioned, federally funded discrimination against transgender people, who face disproportionately high rates of homelessness and extreme risk in unsheltered homelessness."
In July 2020, the Trump administration introduced the "Making Admission or Placement Determinations Based on Sex in Facilities Under Community Planning and Development Housing Programs" rule.
According to its official summary, the proposed rule would allow "any determination of sex by the shelter provider to be based on a good faith belief" but also "require the shelter provider to provide transfer recommendations if a person is of the sex not accommodated by the shelter and in some other circumstances."
The proposed rule came in response to the 2016 Equal Access Rule, which allowed trans-identifying individuals to use federally funded homeless shelters according to their gender identity.
In 2018, then HUD Secretary Dr. Ben Carson testified before a House subcommittee explaining the need to balance helping homeless men who identify as female and the privacy rights of others, especially women.
"We obviously believe in equal rights for everybody, including the LGBT community. But we also believe in equal rights for the women in the shelters, and shelters where there are men, and their equal rights," Carson said at the time.
"There are some women who said they were not comfortable with the idea of being in a shelter, being in a shower [with] somebody who had a very different anatomy."