Hulk Hogan Thanks God After Winning Sex Tape Suit Against Gawker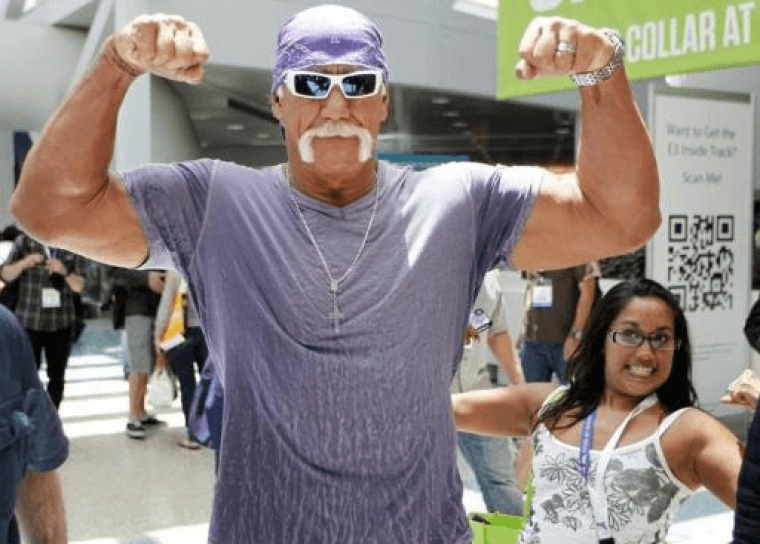 The legendary Hulk Hogan is arguably the most popular wrestler to have come out of the WWE. Since his glory days until now, Hogan has managed to build a legacy that was recently greatly threatened. Now with his recent court victory, he revealed that someone else was fighting his battles for him.
Hogan was involved in a vicious court battle with the media publication Gawker for leaking a sex tape of himself and his former best friend's wife during a period in his life that he describes himself as suicidal and before he came to Christ. The video, which both himself and Heather Cole – the woman in the tape – say they were not aware of being filmed, occurred when Hogan said he was separated from his ex-wife Linda and cotnains the pair having sex and Hogan unleashing a racist tirade using the n-word multiple times.
A Florida jury awarded Hogan over $140 million: $60 million for emotional distress, $55 million for economic damages and $25 million in punitive damages, and another $10 million to be paid by Gawker CEO Nick Denton.
"Thank you God for fighting my battles for me and making my enemies pay ten fold for waging their evil against me, for that 'I AM grateful' HH," the '90s icon tweeted upon winning his lawsuit against Gawker.
The 62-year-old wrestling legend, whose real name is Terry Bollea, was fired by the WWE in July 2015 after the recording of his racist remarks, aimed at his daughter's boyfriend at the time, surfaced.
Through it all, the pro-wrestler constantly took to social media to assure his fans, also referred to as "hulkamaniacs," that he was keeping positive and would not allow his mistakes from the past to bring him back to his dark days.
In multiple interviews with the press, Hogan revealed that the video was shot in 2006, at a time when he was broken and very suicidal, and one year before he became a committed Christian. The six-time World Heavyweight Champion told Oprah that his conversion experience happened in 2007.
Hogan has publicly apologized for the language he used, saying, "Eight years ago I used offensive language during a conversation. It was unacceptable for me to have used that offensive language; there is no excuse for it; and I apologize for having done it."
Regardless of the backlash and losing his job, the professing Christian continued tweeting messages of hope, such as, "In the storm I release control, God and his Universe will sail me where he wants me to be," and, "God gives his hardest battles to his strongest soldiers."
In a YouTube interview posted in 2010, he explained that his faith was all he could rely on in hard times. "When things were tough, I realized that 'this too shall pass' – I realized this was just a temporary situation."
He continued, "The only things that are really real is the stuff that's going to last forever... You're not going to perish, you're going to have everlasting life. That belief and that faith in itself is pretty much the only thing that's real to me."