Hunter Biden pleads guilty to criminal tax charges, unlawful firearm possession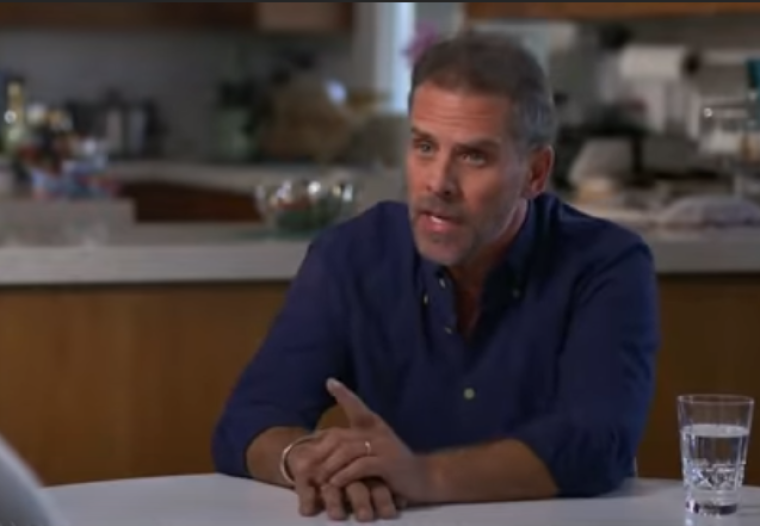 Hunter Biden, the son of President Joe Biden, who has garnered much attention over his personal scandals, has pleaded guilty to federal criminal tax charges.
The president's son entered a pretrial diversion agreement in which he pled guilty to one charge of "possession of a firearm by a person who is a user or addict of illegal drugs," reported CNBC on Tuesday morning.
Chris Clark, who is serving as a criminal defense lawyer for Hunter Biden, said in a statement that the guilty pleas should mark the resolution of a five-year investigation into the president's son.
"Hunter will take responsibility for two instances of misdemeanor failure to file tax payments when due pursuant to a plea agreement," stated Clark, as quoted by CNBC.
"A firearm charge, which will be subject to a pretrial diversion agreement and will not be the subject of the plea agreement, will also be filed by the government."
Clark added that "Hunter believes it is important to take responsibility for these mistakes he made during a period of turmoil and addiction in his life. He looks forward to continuing his recovery and moving forward."
Hunter Biden has been a source of controversy for Joe Biden since before the 2020 presidential election, when the New York Post published a story that reported Hunter Biden had his father meet with an executive from the Ukrainian energy firm Burisma not long before the elder Biden pressured officials in Ukraine to fire a prosecutor investigating the company.
The NY Post referenced emails from the hard drive of Hunter Biden's laptop, which had been seized by the FBI. The laptop also contained embarrassing images and videos of Hunter Biden using drugs and having sex with various women, as well as details of questionable business dealings with communist China.
Many conservatives have accused major media outlets of burying the Hunter Biden story so that Joe Biden would have a better chance of defeating President Donald Trump in 2020. Social media entities like Twitter outright censored the NY Post story.
National Public Radio's Kelly McBride argued in favor of burying the story via a newsletter back in 2020, claiming that there were "many, many red flags in that New York Post investigation" and that the claims of the story "don't amount to much."
"Intelligence officials warn that Russia has been working overtime to keep the story of Hunter Biden in the spotlight. Even if Russia can't be positively connected to this information, the story of how Trump associates Steve Bannon and Rudy Giuliani came into a copy of this computer hard drive has not been verified and seems suspect," wrote McBride at the time. 
"And if that story could be verified, the NY Post did no forensic work to convince consumers that the emails and photos that are the basis for their report have not been altered."