Husband and Wife Worship Leaders Brad & Rebekah Sing About God's Love With Children of Uganda (VIDEO)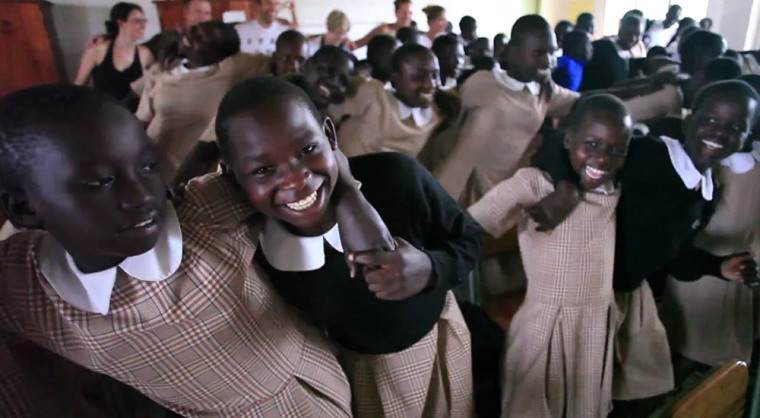 Husband and wife worship leaders Brad & Rebekah are from the Midwestern U.S., but their ministry has grown roots around the world, including the war-torn land of Uganda. Through their CD sales, the duo supports the Children of Watoto, a ministry that serves the children of Uganda, many of whom are orphaned.
For their new song "The Heart of the Father," Brad & Rebekah had the Watoto Children's Choir join them in celebration of God's saving love. The result is a sweet Christ-centered collaboration that spans an ocean and more.