'I Am Second' Book Offers Deeper Look at Christian Celebrities' Faith Life
Millions of lives have been touched by the powerful testimonies on I am Second's website during its relatively brief existence. Doug Bender, co-author of I Am Second: Real Stories. Changed Lives, spoke with The Christian Post on Thursday and explained what his book's role is in such a compelling movement.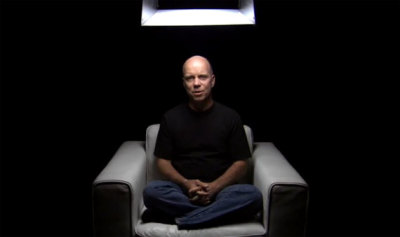 The I am Second website features the video testimonies of Christians who come from a wide variety of backgrounds, but who have all chosen to make seeking and serving God their number one priority. Both celebrities and ordinary people have shared stories of heartache and redemption on the site but, as Bender points out, there is more to their stories than can fit into a five-minute video.
The unedited video interviews recorded by the organization are anywhere from an hour to two hours long, he says, which gave him a lot to work with when it came time for he and co-author Dave Sterrett to write the book. For some of them, however, he conducted additional interviews to add even more detail.
"There's a lot of content that never got into the videos that we could pull from when we came to the book," Bender said. "But for a lot of them we went back and got even more details and interacted with them further."
Bender and Sterrett worked on the book for approximately nine months before it was completed, and Bender says those who have watched the videos can still learn a lot from reading the book.
"The videos on the website are great trailers...but they're a glimpse of their stories. The I am Second book gives you the bigger picture."
The book contains the testimonies of 22 different people, and one thing that stands out is that they are, in many ways, very different from one another.
"Jesus is not the God of a very specific, small demographic of our country. He's the God of the universe, and he is the God of every human being on this planet," said Bender. "One of the things we wanted to show in this book is that the same God that Brian 'Head' Welch worships is the same God that Michael W. Smith worships. Even if their music sounds nothing alike...they're brothers. And that's a powerful message."
Other celebrities whose stories are shared in the book include "The Biggest Loser" season six winner Michelle Aguilar, St. Louis Rams quarterback Sam Bradford, Houston Texans linebacker Bradie James, skateboarder Brian Sumner, surfer Bethany Hamilton, Ultimate Fighting Championship star Vitor Belfort and Texas Rangers outfielder Josh Hamilton.
Bender says each time he worked on another person's story he had a "mini spiritual experience," but it was Hamilton's story that impacted him the most. Hamilton, who was the American League's MVP in 2010, has struggled with substance abuse issues for several years and has relapsed on several occasions.
"The story that [Hamilton's] life tells is not the same one that we always like to tell the most," Bender said. "We often like to tell the story that you come to Jesus and everything goes away, all the bad things in life just fall away...What Josh Hamilton's story says is, yeah, you know what, going with Jesus is better, but, man, it's still hard. And I still struggle, I'm still messed up, and I'm still working on it, and He's working on me."
In under four years, the I am Second website has seen over seven million visitors from 217 countries and regions around the world. It has also seen the rise of I am Second small groups, and Bender's book was released in January of this year.
Bender says the movement is compelling to people for one simple reason: the stories. While he agrees that philosophy is important, he says the testimonies of people who have been changed by God are an "incredibly powerful argument for the faith."
"So many times our faith is presented as a philosophical choice on this spiritual buffet, so to speak...but what I am Second is trying to do is we're trying to tell the story of our faith and not just the philosophical underpinnings of it," he said.
Bender became a part of I am Second after first joining its parent organization, E3 Partners, as a church planter several years ago. Today he serves as a small group coach for the organization, and equips others to disciple those who they share the Gospel with.
Ken Hutcherson Testifies How Jesus Helped Him Stop Hating Whites
I Am Second (Jason Castro)
Josh Hamilton Opens Up to I Am Second