'I Can Only Imagine' Trailer Released; Faith-Based Film Stars Dennis Quaid (See Here)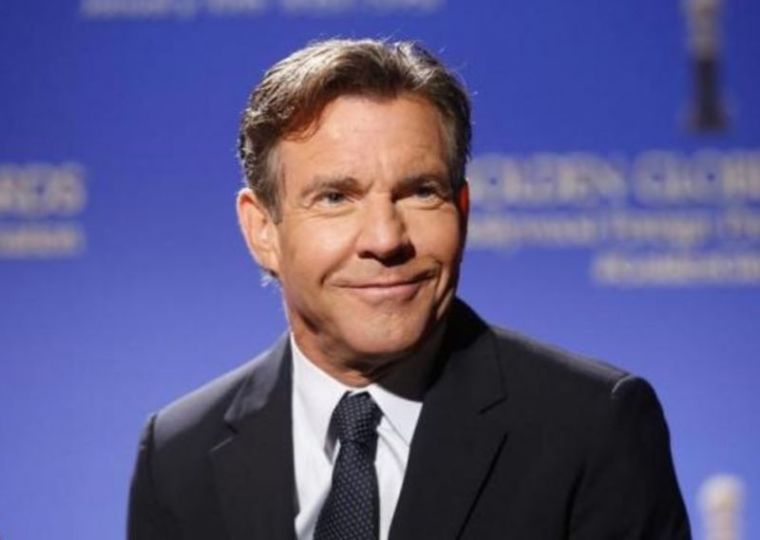 The first trailer for the film "I Can Only Imagine," which hits theaters spring of next year, has been released.
"I Can Only Imagine" is based on contemporary Christian band MercyMe's 1999 hit song of the same name. The single alone sold over 2 million digital downloads and was certified almost 3x platinum. The crossover hit went on to be the "most played Christian radio single in history."
Now, almost a decade later, the film will tell the story behind the tune.
According to the movie's synopsis, "I Can Only Imagine" is the "true story that follows the life of Bart Millard, lead singer of the Christian band MercyMe, who loses his father to cancer and inspires him to write the mega-hit song, 'I Can Only Imagine.' The story beautifully illustrates that nobody is ever too far from God's love — or too far from an eternal home in Heaven."
The film stars an all-star cast, including Dennis Quaid ("The Day After Tomorrow," "The Rookie," "Soul Surfer"), Oscar winner Cloris Leachman ("The Iron Giant"), platinum-selling country music legend Trace Adkins, and author and actress Priscilla Shirer ("War Room"), and will introduce Broadway's J. Michael Finley ("Les Miserables").
The Erwin Brothers film was recently picked up by global leading content distributor Lionsgate and Roadside Attractions. Soon after, it was announced that "I Can Only Imagine" will be shown throughout North American theaters starting March 16, 2018.
In a recent promotional video promoting the film's release, Quaid says the movie highlights the power of a changed heart.
"It's very uplifting, about how one can really have a complete change in one's heart and how much you can move the earth with that," lead actor Quaid said.
As seen on social media, the members of MercyMe are also more than thrilled about the release of the upcoming faith-based film. Millard took to social media to reveal that the project has been in the making for years.
"I was first approached over five years ago. No turning back now," Millard wrote in January when they first announced the film on deadline.
For more information about "I Can Only Imagine," visit the movie's page on Facebook.