'I Forgive You, and Pray You Repent and Accept Jesus,' Mom Says to Ex-Cop Who Killed Her Son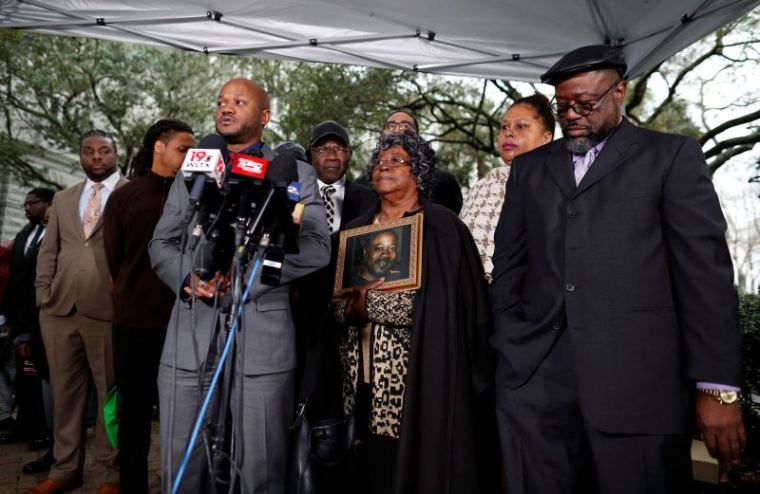 The mother of Walter Scott, the unnarmed black man who was shot dead by a police officer in 2015 after a traffic stop, has told her son's killer, who was sentenced to 20 years in prison for second-degree murder, that she forgives him and prays that he accepts Jesus Christ.
"I forgive Michael Slager. I forgive you," Judy Scott said at the sentencing last week in Charleston, South Carolina, as reported by The Associated Press.
"I pray for you, that you would repent and let Jesus come in your life," she directly told Slager, the white former police officer.
Slager reportedly wiped tears from his eyes and responded: "I'm sorry."
The case that stemmed from an April 2015 police shooting sparked national outcry and debate over police brutality and racism.
Fifty-year-old Scott was shot in the back at least six times as he was running away from Slager during a traffic stop, with the killing captured on video by a bystander and uploaded online, going viral.
Slager argued that he feared for his life and that Scott had warrants out for his arrest. Attorneys for the former officer also insisted that Slager never had any "racial animus" toward minorities and did not shoot Scott because he was black.
While a South Carolina jury indicted Slager on murder charges in June 2015, a five-week trial in 2016 ended in mistral following a hung jury. Slager pleaded guilty in May 2017 to federal charges of civil rights violations, however, and returned to jail for sentencing.
"This is a tragedy that shouldn't have happened," U.S. District Judge David Norton said last week.
Slager apologized to Scott's family during the sentencing.
"With my actions that day, Walter Scott is no longer with his family, and I am responsible for that," Slager said. Of their forgiveness, he added: "I am very grateful for that."
Norton pointed out that neither family is going to be happy with the sentence, with Slager's family calling for a more merciful punishment.
"No matter what sentence I give, neither the Scott family nor the Slager family is going to think that it's right," the judge said.
One of Walter Scott's brothers, Rodney Scott, said after the sentencing that his family was "pleased" with the decision, however.
"We got justice," he said, according to ABC News.
The brother added that the family is "thankful for the justice system that worked on our behalf," but added that "a lot of work" is still needed in the justice system.
Judy Scott praised God for 23-year-old witness Feidin Santana, who captured the viral video back during the shooting in 2015.
"He was there. God planned that. He was the ram in the bush. I truly believe that," the mother said at the time about Santana, quoting from Genesis 22:13 in the Bible, where instead of allowing Abraham to sacrifice his son, Isaac, God provided "a ram caught in a thicket by his horns."