I Opposed Trump in the Primary, What to do Now?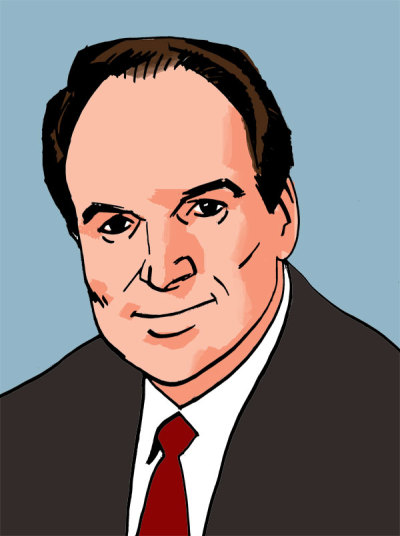 This is the best we can do?
That was my initial impression after the debate September 26 between Hillary Clinton and Donald Trump. If we elect either of them history will need to apologize to Richard Nixon and Warren G. Harding for disdaining them for scandal and corruption.
Nevertheless we must make a choice November 8.
I have made mine. I am not happy about it, but there it is.
I cannot vote Libertarian because that party would give us a commander-in-chief who must ask "What's Aleppo?", a head-in-the-sand foreign policy, and a continuation of the policy that weakens our defenses in an increasingly hostile world.
I cannot vote for the Green candidate who would forge stringent policy based on contemporary environmental mythologies, and force our compliance through staggering federal regulation.
That leaves Hillary or Trump. We the voters have fallen into an electoral hole in the ground. Like Alice in Wonderland we are plunged into a crazy world. Our choices in this election are between the Mad Hatter and the frightening Queen of Hearts — the "Red Queen" in Tim Burton's 2010 movie.
Thus my agony — and perhaps yours — in selecting a candidate.
While I am not sure what Trump might or might not do, I am fairly certain what Hillary Clinton will do as president. Based on her previous actions and statements, and unwavering alignment with left-progressive ideology, I predict:
1. Hillary will continue and enlarge upon pro-abortion policies, including federal funding of Planned Parenthood.
2. Hillary will appoint a left-progressive federal judiciary, including Supreme Court justices for whom the Constitution is a loose and largely irrelevant document written by dead old white guys.
3. Hillary will support policies that will restrict religious freedom.
4. Hillary will do nothing about restraining immigration of people who come to America to destroy us.
5. Hillary's globalist bent will be more in the direction of Angela Merkel, the EU, and the UN than Hungary's Prime Minister Viktor Orban and nations desiring to protect their values and principles.
6. Hillary, if true to the philosophy she advocated in her book, "It Takes a Village," will advance policies that impede the rights of parents who resist governmental control of their children.
7. Hillary will enter naïve, idealistic agreements with nations whose highest priorities are our destruction.
8. Hillary will support laws that will restrict the freedom of business owners to run their enterprises by their deep spiritual and moral convictions.
9. Hillary will encourage same-sex marriage and pressure states and counties, and perhaps even clergy, to approve weddings as mandated by the federal government.
10. Hillary will continue the enlargement of federal government.
11. In doing so, Hillary will continue increasing the national debt.
12. Hillary will increase taxes, especially on entrepreneurs who create an economy in which everyone has opportunity.
13. Hillary will dramatically increase the tax on inheritance, and discourage entrepreneurship and capital formation.
14. Hillary will vastly expand the regulatory burden on individuals and corporations.
15. Hillary will enlarge federal control of public education.
16. Hillary will trample on the Tenth Amendment, and the rights of the states it is to protect.
17. Hillary will be a commander-in-chief who has a record of handling classified information carelessly.
18. Hillary will give access to the Oval Office to a man whose sexual escapades within its walls defiled it.
19. Hillary will bring into the West Wing high level staff who are not merely indifferent to America's foundational Judeo-Christian foundations, but actively oppose them.
20. Hillary will bring us into alliances that will penalize American businesses and exacerbate our trade deficits.
21. Hillary will continue the reckless Obama foreign policy philosophy, increasing danger to America while simultaneously weakening our defenses.
22. Hillary will throw the weight of the presidency behind the transgender movement, and allowing men to use women's restrooms.
23. Hillary will continue the departure from a free-market philosophy to one more resembling the socialist positions of Bernie Sanders.
24. Hillary Clinton will continue the quixotic quest for a viable nationalized health program.
25. Hillary's health issues could bring to the presidency a man who seeks to accommodate the doctrine his Roman Catholic Church holds sacred to values and lifestyles that are the very opposite.
I did not support Donald Trump in the primaries, and detailed why in The Christian Post (here, here, here and here). I referred to him as an authoritarian — and he is. But Hillary Clinton is an even greater authoritarian, and a scarier one for this reason: The establishments that should be gatekeepers and watchdogs on behalf of the people are instead her lapdogs. Trump can't sneeze without investigative reporters swarming like flies on a dying carcass. The same media are so much in Hillary's lap that they will not so much as wince as she treats national secrets cavalierly.
Further, if the Obama years are any indication, Hillary would not have a congressional watchdog, even with a Republican Congress. Hillary would be an almost unrestrained authoritarian.
Thus the question is: For which authoritarian will we vote? Trump's uncertainty is risky; Hillary's certainty is frightening. Thus I must stay at home on Election Day or vote Trump. I will not stay home.
"Why so reluctant?" some ask. "Isn't Trump a Churchillian figure who can swoop onto the scene against the establishment tides and save our civilization?"
I have co-authored a book ("God and Churchill") with Jonathan Sandys, Churchill's great-grandson, and we both shout back: "Trump is not a latter-day Churchill!"
My concerns about Trump remain, yet my concerns about a Hillary Clinton presidency overwhelm my angst about electing Trump.
And thus I will go kicking and screaming to the voting booth.
Wallace Henley, a former Birmingham News staff writer, was an aide in the Nixon White House, and congressional chief of staff. He is a teaching pastor at Second Baptist Church, Houston, Texas. He is a regular contributor to The Christian Post.