If Intolerant Liberals Succeed, 'Conservatives Should Be Very Afraid,' Expert Says (Interview)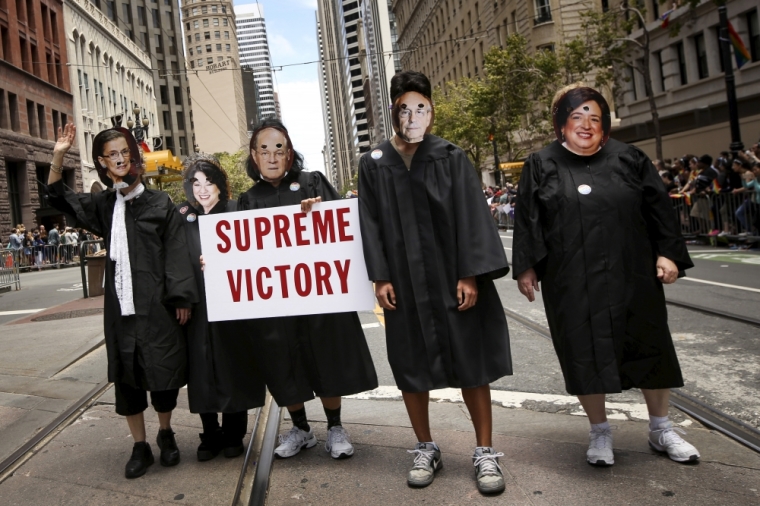 Conservatives would have much to fear if intolerant liberals succeed in their goal of transforming America, says Kim R. Holmes, author of The Closing of the Liberal Mind: How Groupthink and Intolerance Define the Left.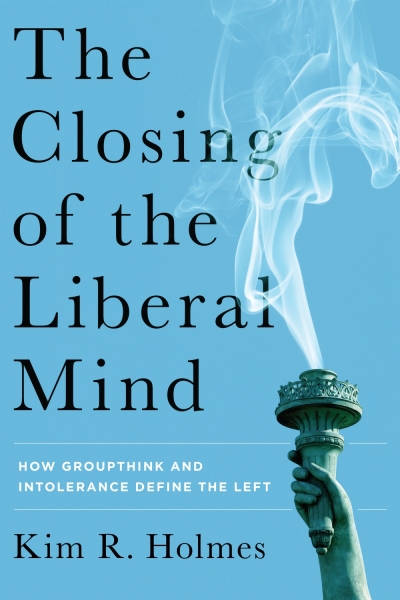 The illiberal, or intolerant, Left has come to define liberalism in the United States today, Holmes told The Christian Post, and if these liberals gain control of the Supreme Court and other levers of government, conservatives will be punished for their views.
Holmes is a distinguished fellow and former vice president at The Heritage Foundation, a conservative think tank, and a former U.S. assistant secretary of State. His Ph.D. in history is from Georgetown University.
The Closing of the Liberal Mind, published last month by Encounter Books, documents how today's intolerant liberals have become such a dominant force in American politics. While some of the early chapters spend time with the philosophers that intolerant liberals rely upon, later chapters tie those thinkers to modern political and cultural events.
Intolerant liberals, which he also calls the "New Left," are not liberals at all, in the historical sense of that work, Holmes argues.
At a Heritage Foundation speech introducing the book, Holmes noted, "Progressives may think that they are merely updating progressivism. But I don't think they are. They are veering off into an entirely new and different direction. And frankly, the direction that they are veering off into, what I call a cultural illiberalism, can only survive by doubling down on authoritarian control and by trying to eliminate opposing points of view. Because, if you let in the light of another standard or another objective or way of looking at the world, their worldview doesn't stand up very well to scrutiny and criticism."
In his CP interview, Holmes said its important for moderate liberals to speak up, or the term "liberal" will become associated with closed-mindedness and intolerance.
Here is the full, unedited email interview:
CP: Why did you want to write this book?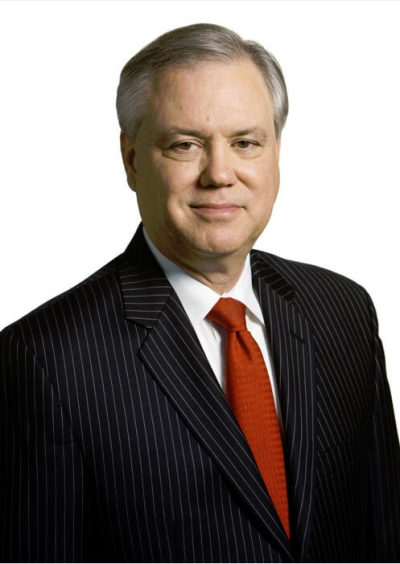 Holmes: Like a lot of people I saw how closed-minded and intolerant progressivism had become. Whether it was speech codes or "safe spaces" on campuses, or attorneys general issuing subpoenas against so-called climate change "deniers," abuses in the name of progressivism were getting worse.
I wanted to understand why. I wanted to tell the story of how a liberalism that had once accepted freedom of speech and dissent had become its opposite — a close-minded ideology intent on denying people their freedoms and their constitutionally protected rights.
CP: Liberalism was once defined by tolerance and open-mindedness, but liberals have become increasingly intolerant and closed-minded. We are beginning to see this phrase "illiberal liberal" more often, which gets confusing. How are we to make sense of what liberal means today?
Holmes: A classic liberal is someone who believes in open inquiry, freedom of expression and a competition of ideas. Its founders were people like John Locke, Thomas Jefferson and Alexis de Tocqueville. Among its most important ideas are freedom of conscience and speech; individual (as opposed to group) rights; and checks and balances in government.
Although progressives are sometimes referred to as "liberals," they are not classic liberals in this sense. They are philosophically more akin to socialists or social democrats. Classic liberalism as defined here is actually closer to the views of American conservatives and libertarians than to progressives and leftists.
The term "illiberalism" is the opposite of this classic style of liberalism; it represents a political mindset that is closed-minded, intolerant and authoritarian. Although illiberalism can be historically found on the right (fascism) and the left (communism), it is today not commonly associated with American progressives. Nevertheless, it should be. Progressives are becoming increasingly illiberal not only in their mindset but in the authoritarian methods they use to impose their views on others.
CP: This is a debate that liberals are having among themselves. Long term, who do you think will win that debate?
Holmes: Well I'm afraid there is not very much debate today on this matter inside progressive circles. And that is precisely the problem.
They are so monolithic in their views — representing what I call "groupthink" — that they can scarcely imagine any truth or facts outside their own frames of reference. They are also blinded by their revulsion to anything that strikes them as conservative or traditional.
They see themselves waging a great cultural war to transform America, and in that war the end justifies the means.
There are some moderate liberals left who are privately worried about the new extremism of progressivism, but they're intimidated by the loud chorus of denunciations that await any deviance from orthodoxy. If these moderates don't start speaking up soon there will be nothing left of the old civil rights/dissent liberalism that once defined their movement. Instead there will be only a dreary conformism and a harsh doubling down on the authoritarian mindset that today defines the left.
CP: Last week, President Barack Obama sent a letter to all public schools threatening to withhold federal funds if they don't change their bathroom and locker room policies to allow use based upon gender identity rather than biological sex. Does the Left's new intolerance help us understand Obama's actions?
Holmes: Yes. Obama comes out of this illiberal strain of the left.
More so than any previous president he has dedicated himself to using the power of the federal government to wage war on the values and traditions of Americans, especially conservative ones. He sees his job as nothing less than uprooting America's traditional values; that is what he meant by "transformation."
He represents the left's desire to "deconstruct" morality and even biological reality. That is really what the "bathroom wars" are about.
They are about normalizing what was once considered to be self-destructive and/or intrusive behavior; enlarging the circle of what can be interpreted as discrimination and civil rights; and then finally broadening the reach of the law into the most intimate regions of human life and conscience, thus breaking down all barriers to what the law and government can legitimately pretend to control and regulate.
CP: If those fighting the new intolerance fail, if the illiberal liberals gain control of the Supreme Court, Congress, White House and most states, what would that look like?
Holmes: Transgenderism and other sexual rights will become institutionalized into law. Religious liberties will disappear as courts and governments punish dissenters to same-sex marriage. "Hate speech" and "hate crimes" will be expanded and institutionalized to allow the government to control freedom of speech.
Frankly, the sky would be the limit. Once you accept that civil rights law can be based on the subjective notion of a single person's identity claims, there are no theoretical or legal limits to what can be done in the name of discrimination and civil rights.
There are other so-called rights movements waiting in the wings that today may seem as fringe as transgenderism was 10 years ago, but which will inevitably be up next for new pushes through a liberal Supreme Court.
Conservatives should be very afraid. By the time a new liberal Supreme Court is finished, same-sex marriage will look positively Victorian.