'If Not Us, Then Who?' Asks American Pastor Delivering Aid to Refugees at Syria-Turkey Border
William Devlin, Who Has Taken Humanitarian Trips to Africa and the Middle East, Volunteers in Turkey
Correction Appended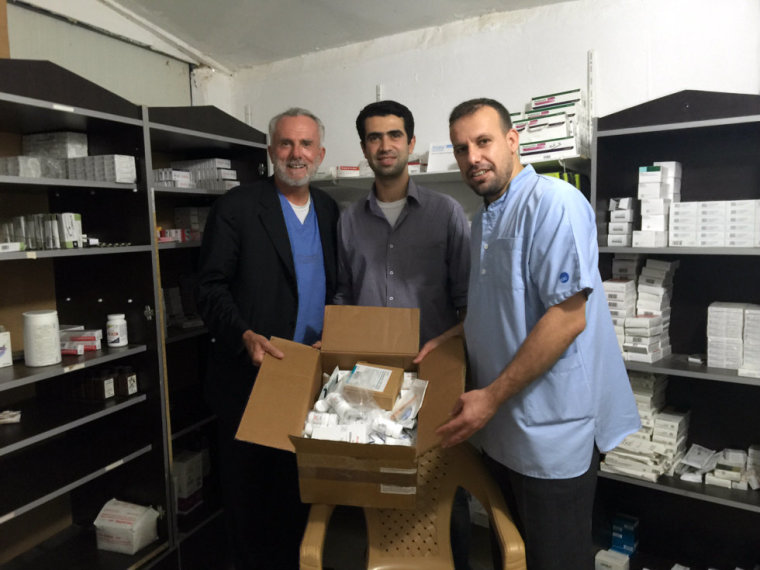 A New York City pastor known for traveling around the world to deliver aid and comfort to afflicted communities and persecuted Christians was most recently in Reyhanli, Turkey, aiding refugees fleeing civil war in nearby Syria.
"My heart goes out to the thousands of refugees fleeing Syria with just the clothes on their backs," Pastor William "Bill" Devlin, who goes by PB, said in statement emailed to The Christian Post on Sunday.
"I am here providing financial assistance to relocate families, providing much-needed antibiotics for children and women, and working in a medical clinic alongside surgeons and physicians who are treating over 100 refugee patients per day. I invite other American pastors to join me here to share God's love and provide emotional support to the Syrian people," Devlin wrote.
Devlin, in his 60s, is co-pastor of Infinity Bible Church in New York City's Bronx borough, president of the grassroots organization REDEEM! and co-chair of Right To Worship NYC.
CP previously reported on Devlin's humanitarian trips to Sudan to meet with persecuted Christian Meriam Ibrahim, and to Iraq to aid Yazidis fleeing Islamic State persecution. More recently, Devlin was briefly detained by authorities during a prison visit with two Presbyterian pastors in Sudan. A network of donors provide the financial support for Devlin's global outreach and the medical supplies he delivers.
The New York City pastor shared in his emailed statement that it was his fifth time traveling to Syria, in what was his second trip this year to the beleaguered Middle Eastern country. During his previous travels to the region, Devlin said he twice entered the country and "was able to assist many refugees inside Syria in the Idlib Province, working in the cities of (Darkoush), Atmeh and Bab-al-Hawa."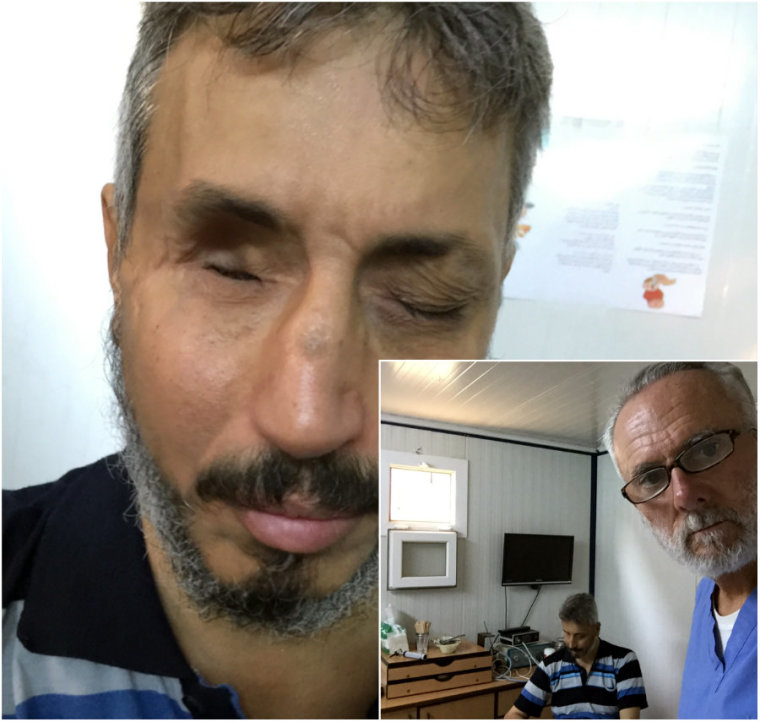 "PB on Syrian border caring for Syrian refugees," Devlin explains of the above photo on his Facebook page. "This father lost both eyes as the result of a rocket attack in Syria. A sad day here on the Syrian border ... we see the image of little Aylan Kurdi's body washed up on the beach in Turkey. Who will help? If not now, then when? If not us, then Who [sic]?"
Devlin made a similar plea when he spoke with CP before leaving New York City for Iraq just days before Christmas last year. Devlin had partnered with U.S.-based Yazidi activist Murad Ismael to provide humanitarian aid to those being displaced from their homes and persecuted with violence and rape by Islamic State militants.
The New York City pastor explained "that's how every great missionary movement has started" — with one, two or three people.
"They have a desire to go and they go and people hear great stories about what God is doing and then people say, 'Well maybe I should go.' And they hear the call," Devlin said at the time.
"As I speak in various countries, and of course in the U.S., I want to raise up a mighty movement of followers of Jesus who will go into these difficult places and have no thought of their own life. It's high-risk but we remember that over the two millennia of Christianity that God has always moved women and men to go to hard and dangerous places for the glory of His name. So my going to Iraq and my call to people to go to these hard and dangerous places where there's great persecution, I say why shouldn't we go there? Why should we stay home? Let's go, let's make a difference," he said.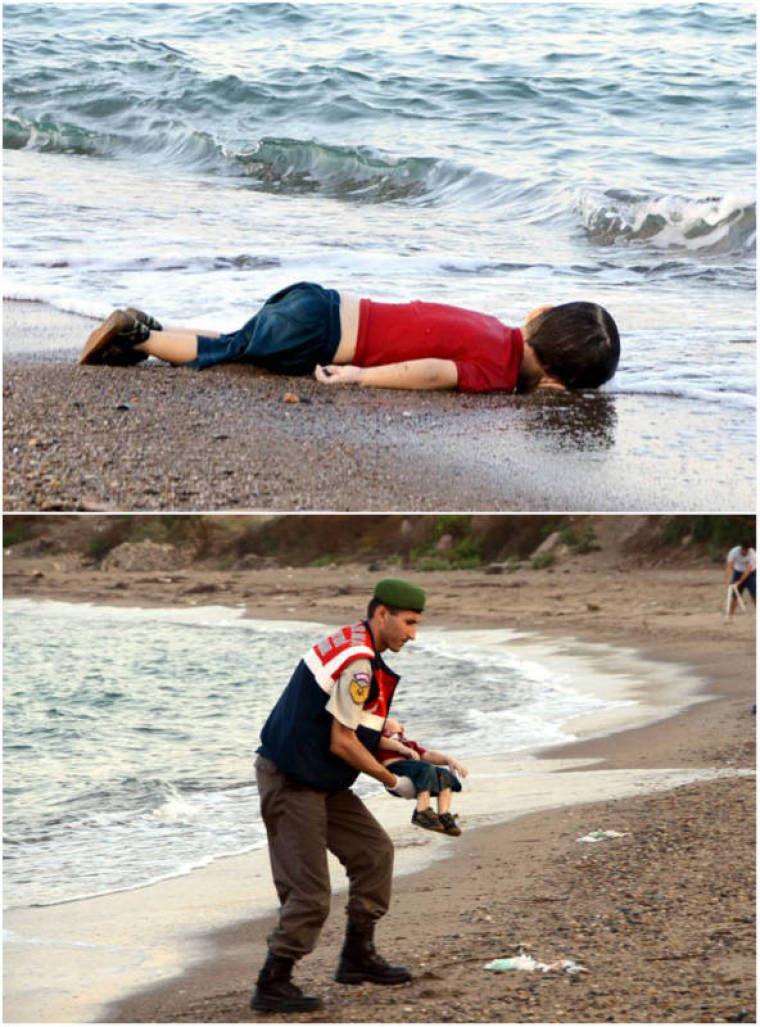 Although refugees are fleeing Afghanistan, Eritrea, Nigeria and other countries for Europe, the majority have been people from Syria. Alan Shenu, referenced as Aylan Kurdi in Devlin's Facebook post, was a 3-year-old boy who drowned at sea during his family's attempt to leave Turkey for Greece earlier this month. Early reports mistakenly identified the boy and his family as refugees fleeing Syria, a country that has been experiencing a civil war since 2012. Shenu, his 5-year-old brother and mother, were reportedly among 12 people who drowned during their precarious journey on a small rubber boat across the Mediterranean Sea on Sept. 2.
Although the Shenu family were not counted among the recent throngs of refugees leaving Syria, images of the toddler's small, lifeless body that washed up on Turkey's shores nonetheless sparked outraged and has been a catalyst for increased action to address what has been referred to as Europe's refugee crisis. Days after images of Shenu's dead body on the beach emerged, the United Nations pressed European nations to open their borders and embrace the tens of thousands of refugees and other migrants fleeing instability in the Middle East and elsewhere. England and Germany were among countries that have answered that call, while other countries, such as Hungary, have had difficulties with fleeing refugees and migrants.
The United Nations Refugee Agency reports that more than 366,000 refugees and other migrants have risked their lives on the Mediterranean Sea to get to Europe so far this year. Thousands have died or gone missing in their efforts to reach stability and safety, according to the United Nations agency.
Correction: Sept. 11, 2015:
An article on Wednesday, Spet. 9, 2015, identified a drowned 3-year-old Syrian boy as Aylan Kurdi and stated that he and his family were fleeing Syria when he died. It has emerged that the boy's name is Alan Shenu, and that his family had been living in Turkey for three years before setting out on a boat for Greece.