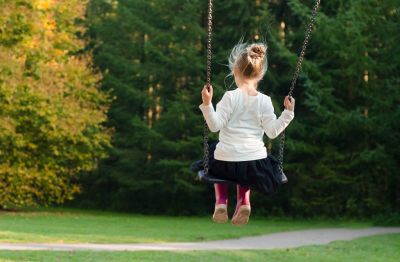 I'm not an autism parent. At least not the kind that captures popular attention. My story doesn't involve devastation over my children being autistic. The common narrative that life with autism involves immense pain and sorrow for parents is not how I choose to live or parent my children.
I caused a small dust up on my Facebook page recently by voicing my frustrations with the constant negative portrayals of life with autism by autism parents. The number of first-person narratives published by parents of autistic children who treat autism, and by extension their children, as something akin to a death sentence grows regularly.
Teary-eyed video clips of mothers "keeping it real" detailing their losses abound. Narratives insist that receiving a diagnosis of autism for a child means a devastation. The child a parent knew goes away. One mother infamously confessed to contemplating driving herself and her child off a bridge with her child in the room listening.
I don't take this approach to my children's lives with autism. For those who don't judge themselves or their children too harshly receiving a diagnosis of autism is an empowering experience. As one mother put it, "We don't hope for no diagnosis, we hope for a correct diagnosis so we can learn the best strategies for thriving! Your kid is still your kid, diagnosis or not, but knowledge is power!"
I didn't lose anything when my children were diagnosed. I gained awareness. With that awareness came the ability to equip myself and my children to meet and overcome the challenges that we face every day.
Whether autism parents recognize it or not what they mourn are the changes they must make to their expectations about parenthood. They are confronted with who their child is and then mourn for beliefs about the child they thought they had.
Nonverbal High Needs Children
Conventional wisdom among autism parents says that one's attitude about autism depends on the level of care a child needs. One mother who also works with families told me, "I see most people devastated that their child is nonverbal, intense behaviors, unable to function well in public settings, etc." My children are all over the spectrum and I'm still not lining up to sing a song of lament. The value I place on the lives of my children has nothing to do with their real or perceived abilities.
I've been told that the gifts that come with autism come at too high a price for many. I'm not sure what those gifts would be or what is considered "too high a price." The most important gift my children possess is their lives.
There are plenty of days when I'm not up to the challenge of being their mother. Days when there's not enough sleep, coffee, patience, money. My children are still worth every sacrifice. Valuing them as unique creations is better for them and me than focusing on my unmet expectations or comparing them to other children.