'I'm Not Interested in Photo Ops' Obama Tells Rick Perry After Gov. Asks Him to Take First-Hand Look at Border Crisis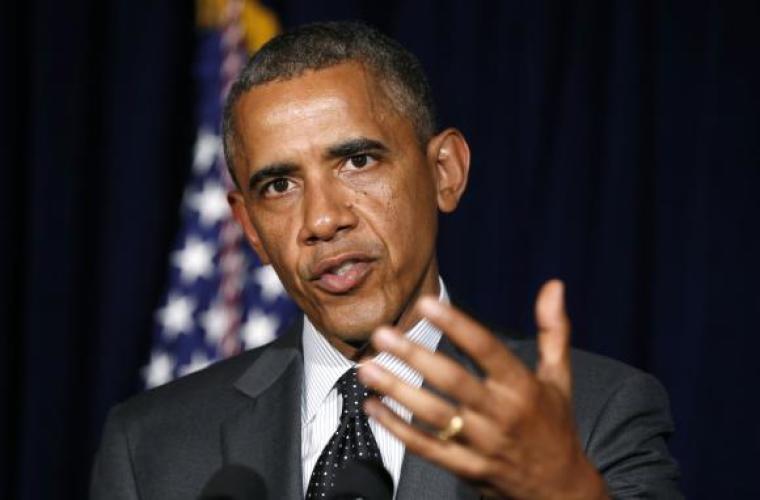 President Barack Obama rejected a request from Texas Governor Rick Perry that he take a first-hand look at the crisis unfolding at the U.S. border with thousands of migrant children telling him "I'm not interested in photo ops."
He urged his critics, including Perry, instead to support his request for $3.7 billion so he can fix the problem at the border instead of playing politics.
"Are folks more interested in politics or are they more interested in solving the problem," Obama said he told Perry according to Reuters. "If they are interested in solving the problem then this can be solved. If the preference is for politics then it won't be solved."
On Wednesday, President Obama visited Texas for the first time since the flood of child migrants from Central America began at the border. He met with Perry and other local officials aboard his Marine One helicopter in a meeting where Perry made several requests including that the president personally visit the border to see the crisis first-hand.
The president, however, dismissed the request.
"This isn't theater. This is a problem. I'm not interested in photo ops. I'm interested in solving a problem," said Obama.
"There's nothing that is taking place down there that I am not intimately aware of and briefed on," he said.
As the border crisis intensifies President Obama has face political pressure from both supporters and critics alike who want the crisis addressed. He made the request for emergency funds to care for the children and speed-up their deportation but that request must be approved by the Democrat-controlled Senate and Republican-controlled house.
His request for emergency funds on Tuesday was the most aggressive step yet by his administration to take care of the children who have come from Central America illegally, while accelerating the process to have them deported. Republicans, however, are not satisfied with the president's approach.
"The House is not going to just rubber-stamp what the administration wants to do," Representative Mario Diaz-Balart of Florida, who is a member of Speaker John Boehner's border crisis task force, said.
"I think it's a charade. I think the president has set it up to make it look as though the only reason he's not enforcing the border is because he doesn't have the money. And that's not accurate," said Republican Representative Mick Mulvaney who criticized the funding request and suggested foreign aid should be docked to pay for it, according to Reuters.