Imagine a World Where Everyone Follows Christ
What if everyone in the world was a follower of Jesus Christ? And not just in name, but in reality. Imagine if everyone knew the love of the Savior and then shared that love with those around them. What would this world look like?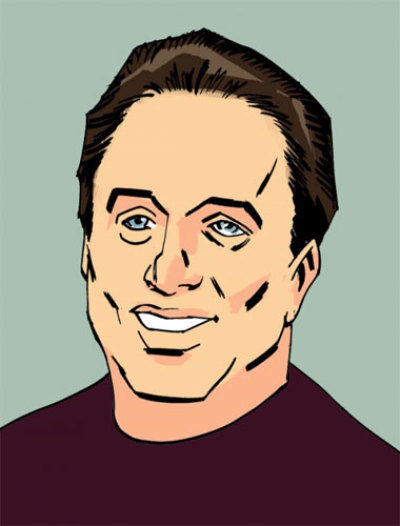 First of all, everyone would be open to correction. A follower of Jesus understands that he or she is imperfect and in need of certain changes. In fact, these ongoing changes never stop happening during a believer's life on earth. There is always room for growth and improvement. And followers of Jesus long for these improvements. Why? Because the Holy Spirit is living on the inside of every Christian.
It is impossible to follow Jesus, while maintaining an attitude which says, "I won't change for anyone." Those two things are not compatible. Christians, by definition, are open to allowing God to change them for the better. And while we never come close to reaching perfection in this life, we nevertheless desire to have God sanctify our hearts and lives with His holiness and grace.
A world where everyone follows Christ would be a world where everyone welcomes constructive criticism. We all need to be corrected at times. And so the Holy Spirit regularly shines the light of Scripture into those dark corners of our soul which need to be addressed. Rather than resisting the work of the Holy Spirit, followers of Jesus are thankful to have these problem areas pointed out in our lives. We want to become more like Christ because God has placed that desire within us.
In fact, the word "desire" is a huge part of Christianity. Followers of Jesus greatly desire to please their Savior. And while we all fall short of the mark on many occasions, we nevertheless aim high because of the One who hung on the cross for us. That desire in itself would make for a much better world if everyone followed Christ.
It would not be a perfect world because Christians are sinners. But it would be a remarkable place to live because everyone would seek to obey the loving commands of our Creator. His commands, after all, are not burdensome. When you know His love, God's commands take on a whole new dimension. You are able to aim high while not getting bogged down in the fact that you are far from perfect. And that freedom is priceless. Knowing you are forgiven and that heaven is your eternal home brings tremendous joy and contentment.
Just imagine if the world was filled with people who were content in their relationship with the Lord, and were spreading this contentment among their family and friends. It would be amazing! Not perfect, but certainly amazing.
And then think about the fact that no one would persecute others over their religion, or for any other reason. Persecution does not come from those who are following the true God. After all, the Holy Spirit produces love in the hearts of those who know the Savior.
Imagine a world where everyone treated others with love rather than oppression. It would be a fantastic place to raise a family, and even better to know that you get to live forever with all your loved ones in heaven. That truly is one of the greatest joys of following Jesus. The assurance of salvation through faith in Christ is something everyone should be able to experience, and yet sadly, many choose to live without Christ.
Are you on the path of peace? Have you repented of your sin and accepted Christ as your Savior? Or are you still trying to figure things out in the midst of your busy life? Look to the One who created both earth and heaven.
Speaking of heaven, it will be a glorious place. A perfect place in fact. But you can only enjoy it if you go there. And the only way into paradise is to know someone in high places. In other words, you need to know the Lord.
Have you met Jesus? Are you trusting Him to forgive your sins? Are you following Him as the Savior of your soul? While you won't be able to change the world as much as you might like, you can certainly be changed yourself. After all, that's what God does. He changes hearts and lives forever.
So are you ready for a change? Or is the status quo all the higher you want to aim? Even if you cannot imagine a world where everyone follows Christ, can you at least imagine what your life could become if you followed Christ?
Dan Delzell is the pastor of Wellspring Lutheran Church in Papillion, Neb. He is a regular contributor to The Christian Post.