Does God Really Want Everyone in Heaven?
So if God really wants everyone in heaven forever, why does the Bible teach that many people won't end up there? (see Matthew 7:13,14 and Daniel 12:2) That is hard to comprehend, especially when Scripture clearly states,"God wants all men to be saved and to come to a knowledge of the truth." (1 Timothy 2:4) So does He or doesn't He?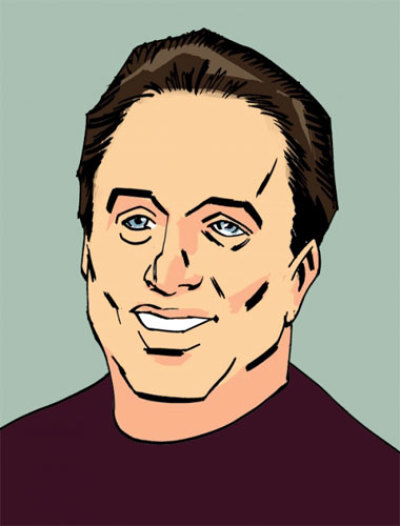 In order to find the answer to this ultimate paradox, we need to ask ourselves, "Is there anything God wants even more than to see everyone go to heaven?" And as we search the Bible, we discover the answer. There is indeed something God wants even more. God wants man to take Him at His Word.
The apostle John didn't begin his Gospel with the words, "In the beginning was love," or "In the beginning was grace." Both of those statements would have been true. But John, under the inspiration of the Holy Spirit, wrote, "In the beginning was the Word." (John 1:1) Everything is predicated on the Word of God, which is another way of saying "everything is predicated on God Himself." As we see in the remainder of the verse, "The Word was with God, and the Word was God." (John 1:1)
No wonder God's highest priority is for man to take God at His Word. To deny the Word of God is to deny God Himself. And no one who denies God will be given "the right to eat from the tree of life, which is in the paradise of God." (Revelation 2:7)
If God's desire for everyone to go to heaven was greater than His desire for man to take God at His Word, then everyone would indeed get into heaven. This includes those people who don't trust God or believe what He says.
Now think about that for a minute. Imagine heaven being a place where many of the residents don't trust the "owner." And imagine them wanting to bring along their various beliefs about various gods. Does that sound like heaven to you?
Could heaven really be a place where everyone gets to worship whatever god he thinks is true? Hmm. Come to think of it, that wouldn't be heaven. It would be chaos. And that's basically what the world has right now with all of its spiritual confusion and religious extremism.
What if man was allowed to bring all of that junk and all of his sinful desires into heaven? And I'm not only talking about man's greatest sin, which is unbelief, but even lesser sins, like murder, theft, adultery, and lying. Does that sound like heaven? Does that sound like a place of perfect joy, peace and perfection?
If man was allowed to enter heaven with his unbelief, all man's other sins would soon follow. Therefore, heaven must be a place where people take God at His Word. It must be a place where people trust the Father, the Son, and the Holy Spirit. Without that trust, how could heaven remain a holy and happy place? And how could that sort of heaven bring ultimate pleasure to God?
The Bible declares, "Without faith it is impossible to please God." (Hebrews 11:6) And obviously, God is going to be pleased with what goes on in heaven. Therefore, no one will enter heaven without faith in the Lord and without a desire to please God in paradise.
But if you insist on going to your grave with the unforgivable sin of unbelief in your heart, then you will carry that unforgivable sin with you to Judgment Day as well. The sin of unbelief is "unforgivable" in the sense that it keeps a person completely outside of God's grace and forgiveness. There is only forgiveness for sinners who actually trust Christ as Savior. And forgiven sinners love and follow the One who has forgiven their sins.
If you are not yet a believer, there is still time for you to change course. Your unbelief can be forgiven in this life. In fact, every Christian has already experienced this miracle. Every Christian was once an unbeliever. No one is born into this world as a believer in Jesus Christ. But when you repent of your sin and believe in Christ as your Savior, you immediately join God's family. Prior to belief, your soul is in a lost condition due to sin. It's that way for everyone.
So does God really want everyone in heaven? Definitely. But not as much as He wants everyone to take Him at His Word. That is an even higher priority for the Lord. And He is the One who calls the shots and sets the agenda.
Not everyone is thrilled with the way God has set it up. Bart Campolo stated, "God may be very different from what I hope, in which case I may be in big trouble come Judgment Day. I am well aware that I don't get to decide who God is. What I do get to decide, however, is to whom I pledge my allegiance. I am a free agent, after all, and I have standards for my God, the first of which is this: I will not worship any God who is not at least as compassionate as I am."
Bart has clearly and honestly laid out where the human heart tends to go apart from faith in Jesus Christ. Unless you believe that God loved you enough to send His only Son to pay for your sins, you can easily end up with the same perspective as Bart Campolo.
This is what sin has done to man. It has messed up his ability to accept God's love, and flow in that love, and enter heaven one day to enjoy that love forever. Most unbelievers don't spend too much time here on earth thinking about heaven or hell. They are too satisfied with their own unbelief. Bart Campolo is a perfect example of someone who seems fairly content with his unbelief.
It doesn't sound to me like Bart even wants to go to heaven. After all, why would he want to enter a place where everyone worships the One whom Bart perceives to be less compassionate than himself? What Bart needs is a new heart and a proper understanding of God. And this only happens for the person who takes God at His Word.
In the end, God gets His way. He is the Creator, and man is the created being.
So can you accept your lot in life and your position as a created being, or will you only be happy trying to run the show yourself? It is a futile pursuit. The road to hell is paved with such futility and unbelief, while the road to heaven is paved with faith in God's Word and faith in Christ as Savior.
And so it's not only a matter of how much God wants everyone in heaven. That's a given. It's also a matter of whether or not you want to be there with Him, and whether or not you take God at His Word.
Well, do you?
Dan Delzell is the pastor of Wellspring Lutheran Church in Papillion, Neb. He is a regular contributor to The Christian Post.