Immigration Plus Law and Order Made America Great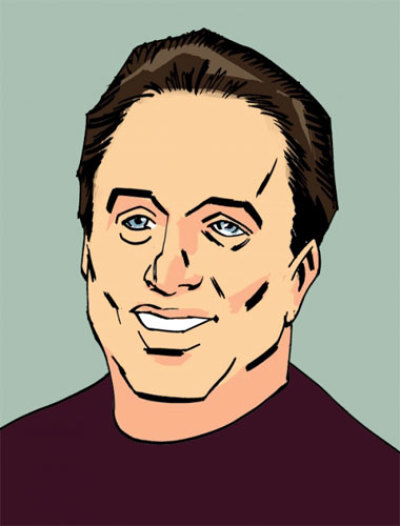 If the director of a homeless shelter had no requirements for entry, the whole enterprise would become dangerous and fall into disarray. Without law and order, you wouldn't have a "shelter." All you would have is a makeshift camp where those with evil intentions find it easy to get inside and prey upon the weak. Hence the need for specific requirements prior to entry.
In many respects, America throughout her history has been a huge "homeless shelter."
Representative Mia Love (R-Utah) said, "My parents immigrated to the United States with $10 in their pocket and a belief that the America they had heard about really did exist as the land of opportunity."
As Don DeLillo stated, "America was and is the immigrant's dream."
Jan Ting said, "All Americans are either immigrants or descendants of ancestors who came from somewhere else, including Native Americans. We should all respect and admire immigrants."
There are many ways to make a positive contribution in America, and everyone who makes this land their home is expected to contribute.
Positive contributions flow out of morality.
John Adams said, "Our Constitution was made only for a moral and religious people. It is wholly inadequate to the government of any other."
Benjamin Franklin said, "Only a virtuous people are capable of freedom."
There is no question today that the issue of immigration is on everyone's radar. Brexit is largely a response to a European immigration policy that suffers from a shortage of law and order. Brexit was not an "anti-immigrant" referendum, but rather, an "anti-chaos" referendum. Good for them. They desire to see Britain remain strong and free for many generations to come.
Wherever establishment politicians implement immigration policies without an adequate screening process, they are revealing their ignorance regarding what makes a nation great. It's not open borders that produces greatness, but sensible immigration and reasonable expectations for everyone coming into the country.
Every person coming into America needs to be fully committed to law and order. And they must be willing to inform the authorities if they become aware of anyone who is scheming to cause mayhem.
Here again, it's similar to a homeless shelter. The director must be discerning when deciding who is allowed to enter. This screening process is in place to protect those who are blessed to already be inside. A homeless shelter is intended for homeless people who are willing to help keep the shelter safe for everyone.
Those who push for immigration without appropriate requirements demonstrate their lack of concern for everyone who lives here. It is extremely unpatriotic, and typically motivated by nothing more than a selfish desire to "buy" the votes of unvetted immigrants. This approach flows from a genuine lack of wisdom and compassion, and an insatiable hunger for power and control.
Terrorists plot attacks against innocent people, whereas Christians and other generous folks fund homeless shelters. "Only a virtuous people are capable of freedom." Virtue and compassion are tightly interwoven. You never have one without the other. And the greatest source of virtue ever unleashed upon the earth came directly from Jesus Christ. This explains why so many Christians have such deep compassion for immigrants and for all the homeless among us.
"God so loved the world" (John 3:16) when we were "homeless." He welcomed us into His eternal kingdom through faith in Christ. And now, we have an eternal homeland. It doesn't get any better than that.
Immigration plus law and order made America great. It involved tremendous compassion in the hearts of those who knew the Savior, and the wisdom to do things decently and in order. This is how homeless shelters function effectively, and how nations prosper and provide security for everyone.
"God is not a God of disorder, but of peace." (1 Cor. 14:33)
America needs a spiritual revival. Prayer for our nation is needed today like never before. Changed hearts and changed lives can make America great again.
Will hundreds of thousands of Americans turn to Christ while we are still a free nation, or will it take dire consequences in order to wake people up to our need for God?
America can be great again, but only by maintaining law and order, and then demonstrating the compassion of Christ to those in need.
"We love because He first loved us." (1 John 4:19)
America will continue to be "a city upon a hill," but what will the world see from our leaders and from our citizens? Will they see compassion, law, and order; or lawlessness, selfishness, and continual chaos?
Only Christ can provide the qualities we desperately need in our hearts in order to be free. And since Christ is great, those who follow Him promote greatness in nations, as well as compassion for others.
When all is said and done, everyone needs a home. And everyone needs the Savior.
Dan Delzell is the pastor of Wellspring Church in Papillion, Neb. He is a regular contributor to The Christian Post.