Impeachment: 5 reactions to events of historic day
Donald Trump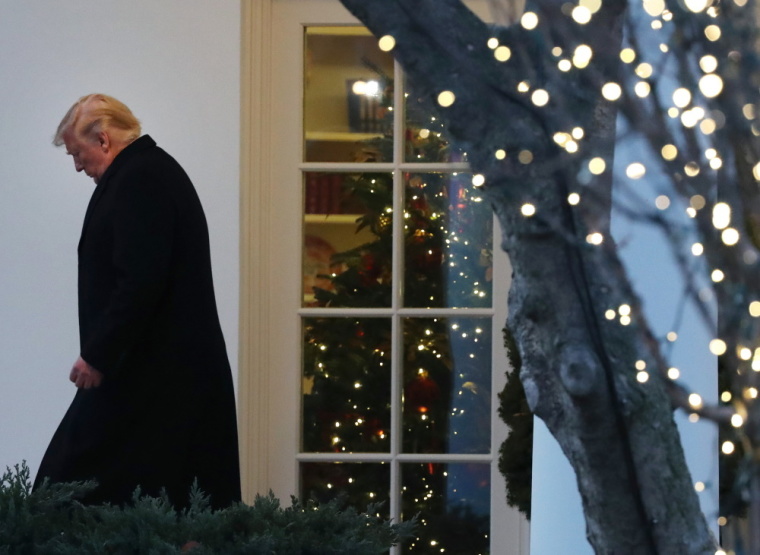 While speaking at a campaign event in Battle Creek, Michigan on the night that the House voted to impeach him, Trump implied that the late husband of Democratic Representative Debbie Dingell was in Hell.
During his campaign speech, Trump recalled how he had American flags lowered at half-staff in memory of Dingell's husband, former Congressman John Dingell.
"She calls me up. 'That's the nicest thing that ever happened. Thank you so much. John would be so thrilled. He's looking down. He'd be so thrilled,'" said Trump at the rally. "Maybe he's looking up. I don't know. ... But let's assume he's looking down."
The statement brought outrage from many, among them Congresswoman Dingell, who took to Twitter to respond to the remark.
"Mr. President, let's set politics aside. My husband earned all his accolades after a lifetime of service. I'm preparing for the first holiday season without the man I love," she tweeted, getting as of Thursday morning over 44,300 retweets and more than 194,000 likes.
"You brought me down in a way you can never imagine and your hurtful words just made my healing much harder."
Rep. Fred Upton, a moderate Republican from Michigan, called on Trump to apologize for the remark. 
"I've always looked up to John Dingell - my good friend and a great Michigan legend. There was no need to 'dis' him in a crass political way. Most unfortunate and an apology is due," he tweeted.