Indiana's Religious Freedom Law Is Fully Consistent With American Law, History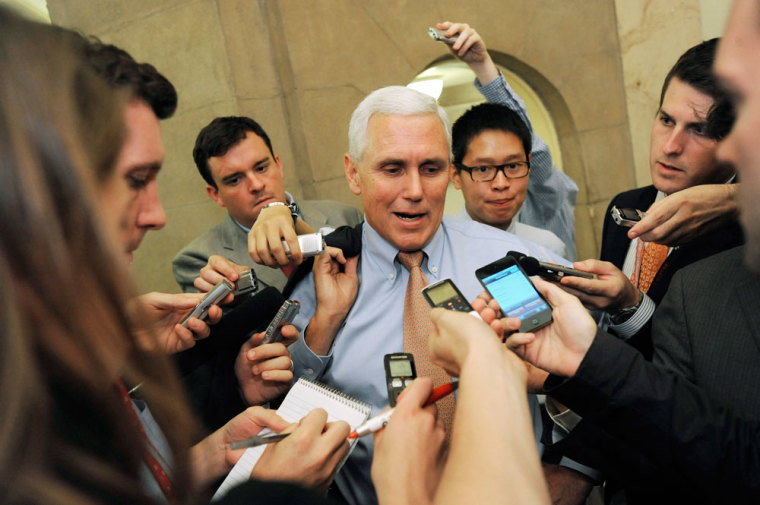 It takes a lot for Thomas Jefferson, John Adams, and James Madison to all turn over in their graves at the same time. Yet these men, all staunch proponents of the free exercise of religion, must be shocked by the insatiable public policy demands of those opposing Indiana's religious freedom law.
To Jefferson, Adams, and Madison, our most important and sacred liberty was the right not to be compelled to act in violation of personally held moral convictions. Indeed, as the U.S. Supreme Court once said, the First Amendment guarantees that no official, high or petty, can prescribe what shall be orthodox in politics, nationalism, religion, or other matters of opinion.
To affirm these sacred rights, a national law virtually identical to Indiana's new law was passed by a near unanimous Congress and signed into law by President Bill Clinton in 1993. Thirty-three states have adopted similar religious liberty protections. Indiana's law makes it the thirty-fourth state to do so.
Yet, this Indiana law has its opponents in an uproar. Lost in a ton of uninformed hyperbole is the fact that Indiana's new law does not give anyone the right to discriminate against anybody. It simply requires that a judge weigh a person's religious liberty interests in determining whether the Indiana government can enact a law that restricts that person's right to freely exercise his or her religion. To impose upon that freedom, the Indiana government must show good cause, called a "compelling government interest," for encroaching on someone's sincerely held religious beliefs.
It means that the government has to make a very good case before it can punish a cake artist for refusing, for sincere religious reasons, to use his artistic talents to create a wedding cake for a same-sex couple, and that it must also prove why it can compel a family-owned business, like Hobby Lobby or Conestoga Wood Specialties, to provide abortion pills to its employees. In both cases, the marketplace is rich with people and businesses that will provide these items to people, so the government would (and should) have a hard time demonstrating that it must force someone to provide them contrary to their most deeply held faith convictions.
Many activists, and the judges who support them, have gone too far in ignoring those faith convictions and the laws that protect them. That's the problem that has motivated Indiana's law.
As men and women created in the image of God, everyone is worthy of both dignity and respect, but no one is entitled, in an exercise of raw judicial power, to overthrow laws duly enacted by the people or their legislatures. Indiana's law is simply designed to prevent that from happening.
People of faith simply wish to hold to their beliefs and have the freedom to act in accordance with them as they have always been able to do in America – the America that Jefferson, Madison, and Adams would hope we still have. That's what Indiana's law is all about, and that's why it deserves our support.