Inmate Sues Kansas Gov't Over 'Christian Propaganda' on Prison Grounds
Inmate Sues Kansas Gov't Over 'Christian Propaganda' on Prison Grounds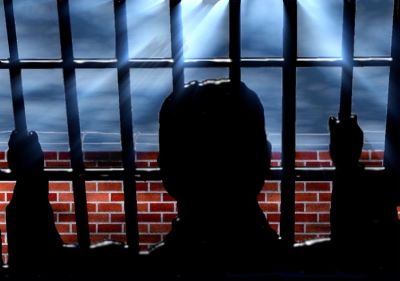 One of the nation's leading humanist organizations is suing Kansas prison officials in federal court, claiming that officials have outwardly promoted Christianity inside a state-run prison.
The American Humanist Association, a Washington-based organization that has over 34,000 members across the country, announced that its Appignani Legal Center filed a lawsuit on Wednesday against the Kansas Department of Corrections on behalf of an inmate, who accuses the government agency of promoting a Christian worldview at the Topeka Correctional Facility.
The lawsuit says that prison officials are sponsoring Christianity by "displaying religious messages, images, and symbols on public bulletin boards and elsewhere on prison grounds." The lawsuit considers the Christian-themed postings on the prison grounds to be "Christian propaganda."
Additionally, the lawsuit accuses prison officials of "encouraging and facilitating prayer requests" and "displaying a large wooden cross in a multi-purpose room that is used for various purposes throughout the week including visitation with non-inmates."
The humanist group also accuses the prison of "frequently choosing and broadcasting Christian movies on facility televisions as well as inmates' privately owned televisions."
The group claims that such actions are in violation of the Establishment Clause of the First Amendment to the Constitution.
"Prisons are not exempt from the Constitution," AHA Legal Director David Niose argued in a statement shared with The Christian Post. "[P]risoners do not lose the shield from state-sponsored religion provided by the Establishment Clause."
The lawsuit was filed on behalf of inmate Shari Webber-Dunn, who is serving 23 years in prison after being convicted of helping her boyfriend murder her husband, according to Kansas City's public radio, KCUR 89.3. The Kansas City Star reports that Webber-Dunn identifies as an adherent to the religion of Thelema. According to court records, she is not eligible for parole until 2034.
According to Newsweek, inmates are not allowed to remove items from the bulletin boards.
"There is no valid reason why Christian materials should be displayed there in a state-owned and operated correctional facility," the lawsuit states.
The lawsuit was filed against against Kansas Department of Corrections Secretary Joe Norwood, TCF Warden Shannon Meyer, TCF Facility Service Administrator Kevin Keith and an unidentified corrections officer.
"Defendants have not acknowledged that their actions, inactions, policies, practices, and customs as above alleged are unconstitutional, there is a likelihood that Defendants will continue to or will again engage in the unconstitutional conduct alleged in the future absent declaratory and injunctive relief prohibiting such unconstitutional conduct, policies, practices, and customs, imperiling Plaintiffs' constitutional rights under the Establishment Clause," the lawsuit explains.
Corrections Department spokesperson Samir Arif told KCUR that the agency will not comment on pending litigation.
Kansas Gov. Sam Brownback, who is not listed as a defendant, is known for being a staunch supporter of religious freedom. He was nominated by President Donald Trump in July to be the U.S. State Department's ambassador-at-large for international religious freedom. Brownback, a sitting governor and former senator, would be the most high-profile person to be nominated to that position.