Iran Executes Nearly 700 in Just Six Months, Including Religious Minorities Convicted of 'Enmity Against God'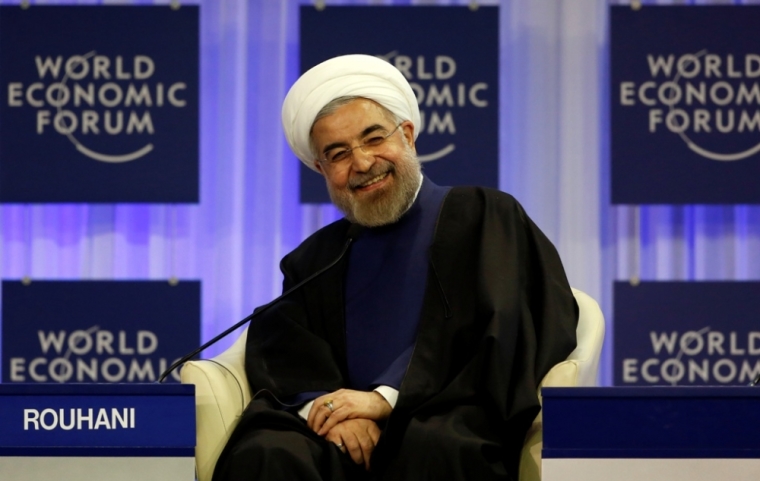 A human rights group has recorded nearly 700 executions, including those of members of ethnic and religious minorities convicted of "enmity against God," in just a little over six months in the Shiite Muslim nation of Iran, which put people to death even during the holy month of Ramadan.
In its new report, Amnesty International says Iran put to death 694 people between Jan. 1 and July 15, which is equivalent to executing more than three people per day.
"Iran's staggering execution toll for the first half of this year paints a sinister picture of the machinery of the state carrying out premeditated, judicially-sanctioned killings on a mass scale," Said Boumedouha, deputy director of Amnesty International's Middle East and North Africa Programme, says in the report.
Executions are particularly dangerous in Iran, as trials there are deeply flawed, detainees are often denied access to lawyers in the investigative stage, and there are inadequate procedures for appeal, pardon and commutation, the group said.
American pastor Saeed Abedini has been in a jail in Iran for his Christian faith for two and a half years. He has sustained prolonged internal injuries due to beatings in the prison.
The surge in executions shows "just how out of step Iran is with the rest of the world when it comes to the use of the death penalty," Amnesty says.
Even during Ramadan, Iran executed at least four people.
"The Iranian authorities should be ashamed of executing hundreds of people with complete disregard for the basic safeguards of due process," Boumedouha says. "The use of the death penalty is always abhorrent, but it raises additional concerns in a country like Iran where trials are blatantly unfair."
Many of those executed were charged with drug-related offences, but also included members of ethnic and religious minorities convicted of "enmity against God" and "corruption on Earth" including Kurdish political prisoners and Sunni Muslims.
Amnesty International didn't specify the religious affiliation of those executed for religious offenses.
Pastor Saeed's wife, Naghmeh, and American Center for Law and Justice had urged President Barack Obama to speak to Tehran about releasing the U.S. pastor before signing a nuclear deal. However, Saeed remains in jail.
Saeed's family in Idaho celebrated their son Jacob's seventh birthday in March — without the dad for the third straight year.
Saeed grew up in Iran before converting to Christianity at the age of 20. He later traveled with his family back and forth between Iran and the U.S. to meet other members of his family and for Christian work.
During one such trip in 2009, Saeed was detained by Iranian officials and interrogated for his conversion. While he was released with a warning against engaging in underground church activities, he was once again arrested in 2012 while working on a non-sectarian orphanage project.
Saeed was sentenced for endangering "national security," but the punishment has clearly more to do with Saeed's Christian faith, ACLJ says.