Iranian Christian Jailed for Being Baptized in Turkey Freed After 3 Years in Evin Prison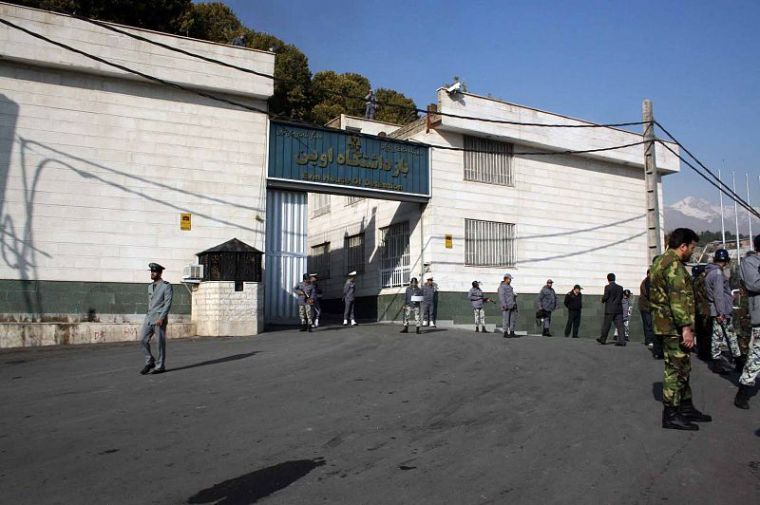 A member of the Church of Iran who was arrested in 2010 for being baptized in Turkey has been released early from prison, according to a Christian persecution advocacy group.
Christian Solidarity Worldwide announced Tuesday that Alireza Seyyedian, a 38-year-old former Muslim, was granted an early exit from the Evin Prison in northwest Tehran.
Seyyedin, who became a Christian in 2006, was originally arrested in 2010 after his baptism in Turkey and was let out on a $50,000 bail.
In December of 2011, Seyyedian was sentenced to serve six years in prison for committing crimes against national security. The judge deemed that by choosing to be baptized in Turkey, Sayyedian was trying to proclaim that he had lack of religious freedoms in Iran, thus he was charged of "propagating against the regime."
"We have enough priests in Iran to baptize him," the judge stated.
According to the monitoring website Prisoner Alert, Seyyedian was also accused of holding meetings with Muslims to distribute Bibles among children. Additionally, he was accused of communicating with and sharing hymns with pro-Israel media outlets. He was also accused of being a member of a Jesus Only cult.
After being charged in 2011, Seyyedian tried to flee to Turkey but was caught and arrested again in March 2012 and transported to Tehran to be thrown in Ward 350 of Evin Prison, a block of where political prisoners are held.
Prisoner Alert states Ward 350 is controlled by an intelligence service that reports to Supreme Leader Ali Khamenei. The ward has been deemed unsanitary and often detains 30 prisoners inside one cell.
CSW reports that during Seyyedian's imprisonment, he served time in solitary confinement, experienced bad health and expressed symptoms of "psychosis," while threats were made against his family. Although Seyyedian was reportedly scheduled to be released last Saturday, he was released from the detention center on July 27.
"CSW welcomes the release of Alireza Seyyedian after being imprisoned for over three and a half years on unwarranted charges," CSW Chief Executive Mervyn Thomas said in a statement. "While we rejoice at his early release, we do not forget hundreds of others who are still unjustly detained on unwarranted security-related charges, including Behnam Irani."
Despite the recent nuclear diplomacy between the United States and Iran, four Americans are being held as prisoners in Iran, including Iowa Pastor Saeed Abedini who has been imprisoned there since 2012.
In 2013, Abedini was sentenced to eight years in prison for undermining national security by holding private prayer gatherings. Although there has been boisterous international pressure calling on Iran to unconditionally release Abedini and other prisoners of conscience, the regime has shown no signs of caving to the international pressure.
Iran ranks as the world's seventh worse national persecutor of Christians, according to the 2015 Open Doors USA World Watch List.
"CSW encourages the Iranian authorities to release all those imprisoned on such charges, to ensure due process and to guarantee the right to freedom of religion or belief, as articulated in Article 18 of the International Covenant on Civil and Political Rights, to which Iran is party," Thomas also stated.