Iranian President Rouhani Calls US Republicans 'Laughable;' Says They Can't Find Iran on Map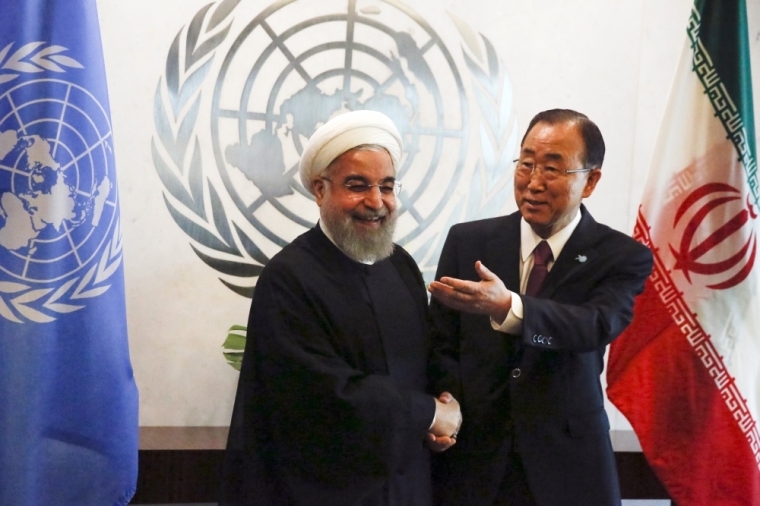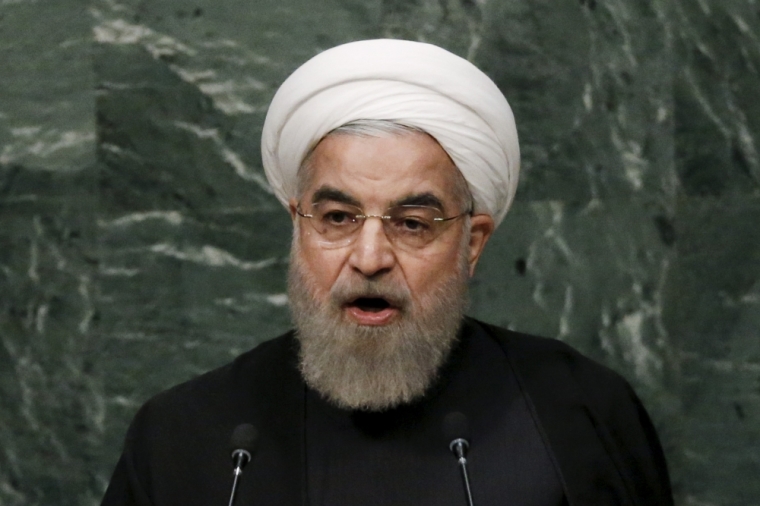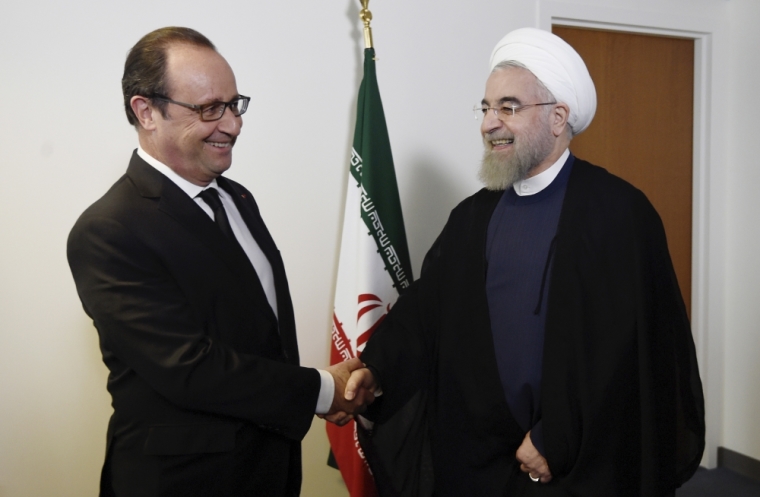 View Photos
Iranian President Hassan Rouhani has fired back against Republican members of Congress who've criticized the nuclear deal between the Islamic Republic and several Western states, calling them "laughable" and suggesting that they don't even know where Iran is located.
"Sometimes when I would have time — some of it was broadcast live and I would watch it — some of it was quite laughable. It was very strange, the things that they spoke of," Rouhani told CNN's Christiane Amanpour in an interview on Sunday, talking about ongoing Republican criticism of the deal.
"Some of them wouldn't even know where Tehran was in relation to Iran. Some of them didn't know where Iran was geographically, not distinguishing that one is the capital of the other," Rouhani added.
"So what they spoke of was quite far away from the truth. So the people of Iran were looking at it as a form of entertainment, if you will, and found it laughable."
The historic deal, which lifts economic sanctions against Iran in exchange for the Islamic Republic limiting its nuclear activities, was reached back in July.
While President Obama has backed the deal as the only way to prevent war and stop Iran from obtaining nuclear weapons, a number of prominent Republicans, including several GOP presidential candidates, have said they will do everything in their power to strike it down, if elected.
"I will rip to shreds this catastrophic Iranian nuclear deal," Texas Senator Ted Cruz said in a recent Republican debate.
Some Republicans have even suggested the deal could have Apocalyptic repercussions, such as former GOP presidential candidate and former Minnesota Rep. Michelle Bachmann. Others, such as current GOP candidate and former Arkansas Gov. Mike Huckabee, said that the deal is comparable to Obama "marching Israelis to the door of the oven" — a reference to the Holocaust.
Such remarks have been condemned by political commentators, such as Tyler Wigg-Stevenson, the World Evangelical Alliance chairman of the Global Task Force on Nuclear Weapons, who told The Christian Post in August that that kind of rhetoric is both "outrageous" and "irresponsible."
While Congress has failed to block the deal, Rouhani argued in the CNN interview that subsequent government interference with the agreement will damage America's international credibility.
"Can a government become a signatory to an international agreement and then the subsequent government tear it to shreds? This is something that only the likes of Saddam Hussein would do," he said, referring to the deceased Iraqi dictator.
"Saddam Hussein, previous to attacking Iran in 1980, did sign an agreement with Iran and then tore it to shreds himself and then attacked Iran," Rouhani continued.
"So any government that replaces the current government must keep itself committed to the commitments given by the previous administration; otherwise, that government, that entire country, will lose trust internationally and no longer have the type of needed trust to operate in the international arena."