Obama Secures Votes to Pass Iran Nuclear Deal Despite Conservative Opposition; Huckabee Warns of 'Mushroom Cloud'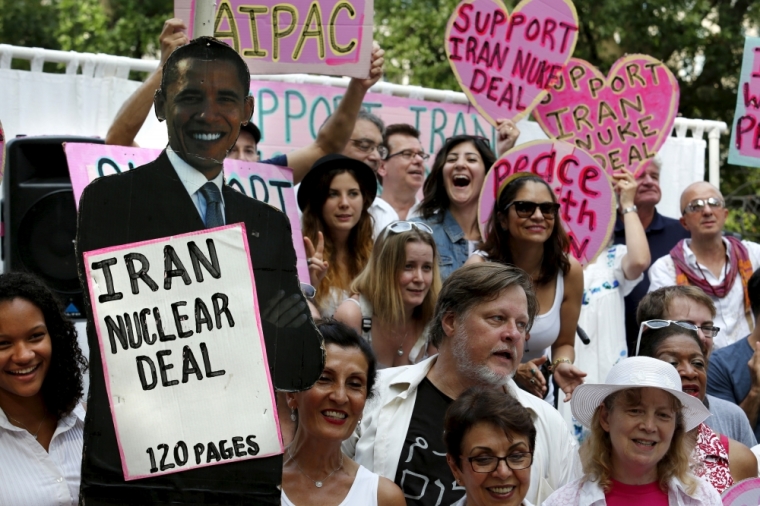 President Barack Obama has reportedly secured enough support in the U.S. Senate to pass the much-debated nuclear deal with Iran, despite widespread conservative opposition. GOP presidential candidate Mike Huckabee has responded to the news by warning of a "mushroom cloud" to "wake up" Americans.
BBC News reported that Democrat Barbara Mikulski of Maryland declared her support for the deal on Wednesday, making her the 34th senator to do so. Obama now has enough votes to prevent Congress from overriding his potential veto of a bill to kill the Iran deal. The deal cuts off "every pathway to a nuclear weapon" for Iran, Obama noted.
While Congress is scheduled to vote on the deal later in September, Obama is confident he will secure the seven additional votes needed for a filibuster, which would mean the anti-Iran-deal bill would never pass in the first place.
Mikulski admitted in a statement that "no deal is perfect, especially one negotiated with the Iranian regime," but said that the current option represents the best hope of preventing Iran from developing a nuclear weapon.
The deal will lift heavy economic sanctions from the Islamic Republic, in exchange for Iranian officials halting its nuclear program.
Conservative critics have warned that there is no way to guarantee that Iran will not continue secretively developing its nuclear program, and have said that Iran should not have been granted sanctions relief without first showing its commitment to improving its human rights record.
Huckabee has been especially vocal in his criticism of the deal.
"It shouldn't take a mushroom cloud for the American people to wake up! Iranian negotiators have squeezed eery last concession from this Administration, and the Free World has absolutely nothing to show for it," the ordained Baptist minister said, according to Breitbart.
"What is the purpose of Senators and Congressmen if our imperial president can pass an international agreement opposed by 60 percent of Congress?" he asked.
The former Arkansas governor has even depicted Obama as "marching Israelis to the door of the oven," a reference to the Holocaust, in previous comments which have been condemned by some American Christians.
Tyler Wigg-Stevenson, the World Evangelical Alliance chairman of the Global Task Force on Nuclear Weapons, told The Christian Post in August that Huckabee's comments are "outrageous" and "irresponsible."
Wigg-Stevenson told CP that it is an "outrageous stretch of rhetoric for Huckabee to invoke the Holocaust based on a treaty that the vast majority of arms control experts in the United States have said is a good treaty."
Secretary of State John Kerry told CNN that while the votes in favor of the deal are enough, the White House hopes to widen the support.
"Thirty-four votes are obviously enough votes for the president's veto to be upheld," Kerry said. "That is not satisfactory for us. We do want to try to go further. We'll continue to persuade."
House Speaker John Boehner's spokesman Cory Fritz said that forcing the deal despite the objections of American people can not be considered a "win" for Obama, however.
"The White House may have convinced just enough Democrats to back an agreement that legitimizes Iran's nuclear program, trusts the regime to self-inspect and offers amnesty to terrorists, but this deal is far from being implemented," Fritz said.
BBC's Barbara Plett Usher analyzed that the deal represents a "major foreign policy achievement" for Obama.
"He's managed to negotiate a diplomatic agreement with America's avowed enemy. Internationally, it means that Iran will be brought in from the cold, which will change the dynamics of the Middle East — for good or ill," Usher noted.