Huckabee, Bachmann 'Irresponsible' in US-Iran Deal Rhetoric, Holocaust and End Times References 'Outrageous,' WEA Official Says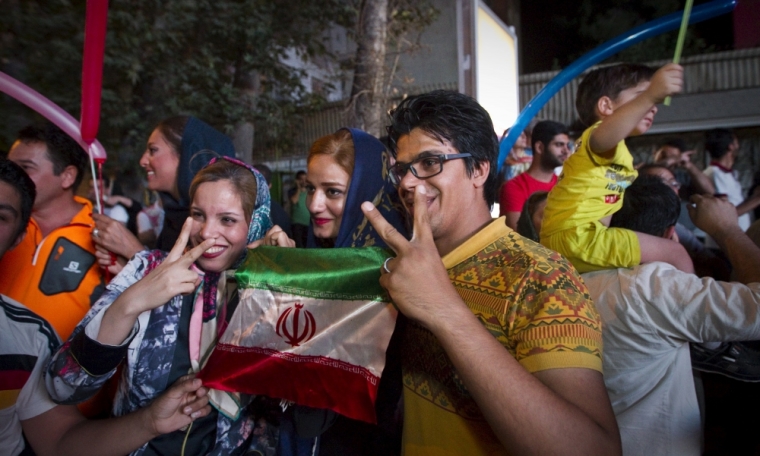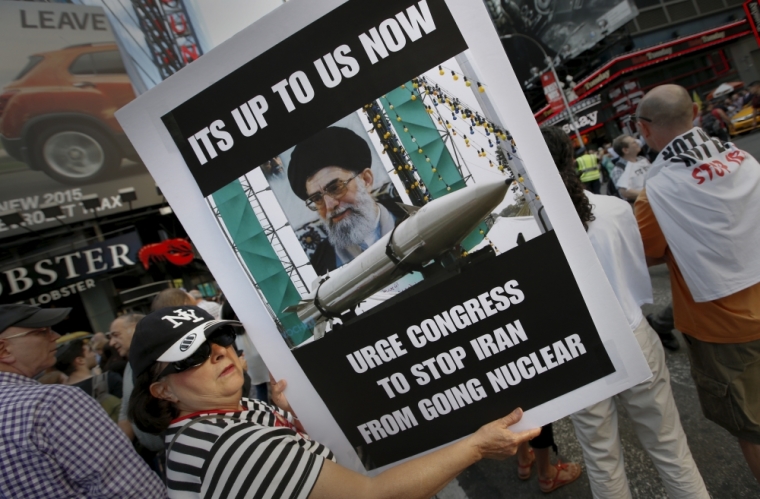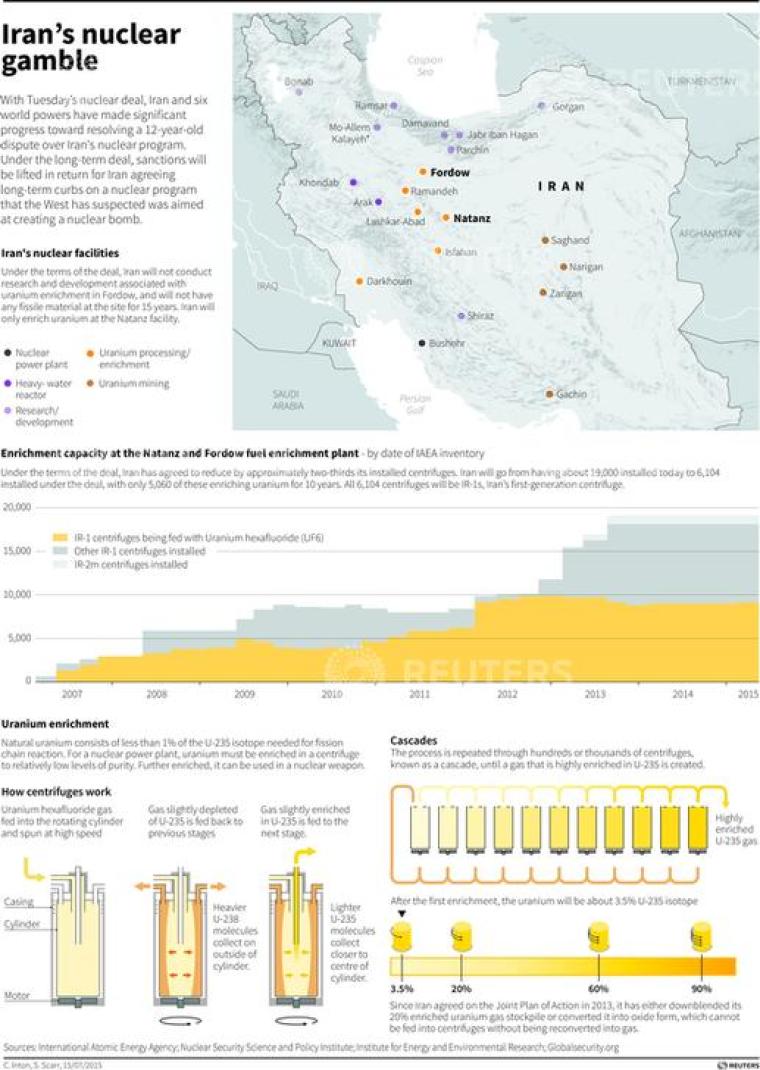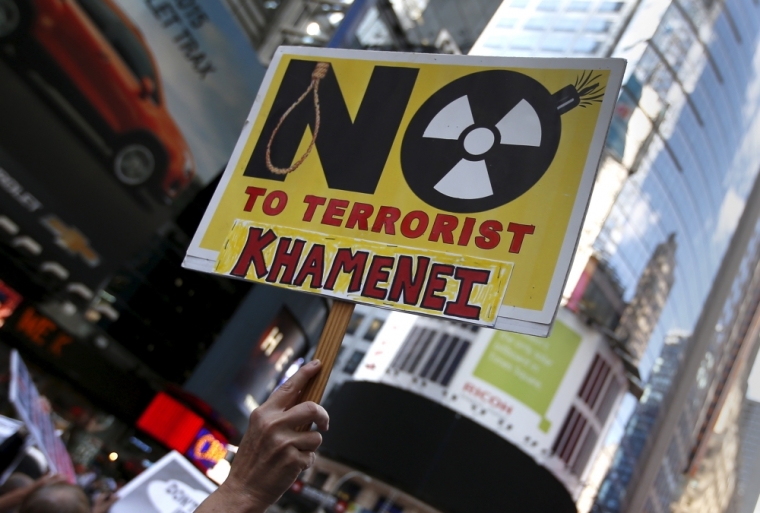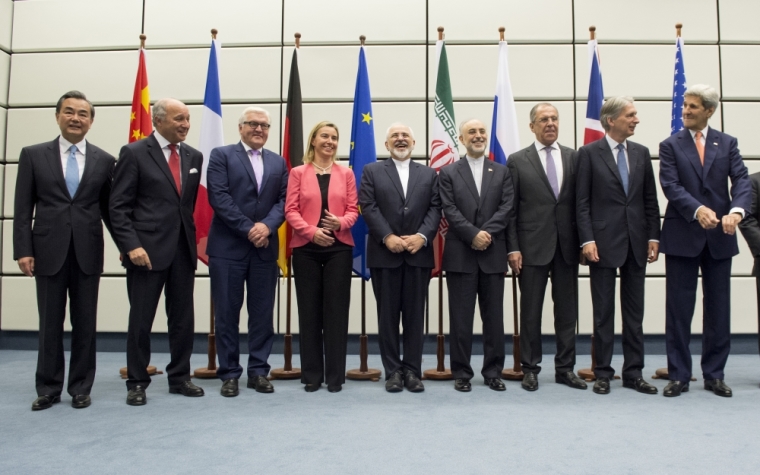 View Photos
The World Evangelical Alliance Chairman of the Global Task Force on Nuclear Weapons has personally come out in defense of the widely debated U.S.-Iran nuclear deal, and criticized what he called "outrageous" and "irresponsible" remarks from politicians such as Mike Huckabee, who compared the deal to the Holocaust, and Michele Bachmann, who said it might bring about the End Times.
In a phone interview with The Christian Post on Tuesday, Tyler Wigg-Stevenson, who is also founder and director of The Two Futures Project, a network of American Christians urging the abolition of nuclear weapons, emphasized that the WEA does not have an official position on the deal, but shared in his own view that he believes the deal will indeed make the world a safer place.
"I think that the Iran deal, as it is negotiated, will make the world a better place. Assuming that Iran does want a nuclear weapon, then the deal makes getting one much harder for the foreseeable future, and also it imposes measures that are ensured to catch any attempt at cheating," Wigg-Stevenson told CP.
Back in July, when the deal to lift economic sanctions from Iran in exchange for limiting its nuclear activities was announced, President Barack Obama insisted that the agreement will prevent the Islamic Republic from obtaining nuclear weapons.
Wigg-Stevenson noted that politicians have criticized the deal for not being perfect, but said that from what he has seen and read, the deal gives a "high confidence of inhibiting any move by Iran to a nuclear weapon."
The deal has been met with heavy criticism by several Republicans, however, who have argued that Iran can't be trusted to keep its promises, and have urged Congress to reject the agreement.
GOP presidential candidate and former Arkansas Gov. Huckabee's comments depicting Obama as "marching Israelis to the door of the oven," a reference to the Holocaust, have been especially controversial, with Wigg-Stevenson calling them both "outrageous" and "irresponsible."
"I think that kind of rhetoric is pretty outrageous. The Holocaust is a living memory and I think that because it was Christian Europe that perpetrated the Holocaust on Jews, Christian have an ethical responcibility forever to take seriously future existential threats to the Jewish people," he said.
While criticizing Iran's denial of how devastating the Holocaust truly was, the WEA chair on Nuclear Weapons said that it is an "outrageous stretch of rhetoric for Huackbee to invoke the Holocaust based on a treaty that the vast majority of arms control experts in the United States have said is a good treaty."
He added that the GOP presidential candidate's remarks were "wildly irresponsible," and pointed out that there is divided opinion in Israel on whether the nuclear deal is a good development or not.
While Israeli Prime Minister Benjamin Netanyahu has heavily condemned the lifting of sanctions on Iran, a group of 340 rabbis from "all streams of Judaism" signed a letter in support of the Iran deal earlier this week, opposing the idea that the American Jewish community is united in opposition to the agreement.
As for the idea that the deal will be the fulfillment of biblical End Times prophecy, as former GOP presidential candidate and former Minnesota Rep. Bachmann suggested, Wigg-Stevenson responded: "I don't even know what to say to that."
As a former Baptist minister, who told CP he has since become an Anglican, Wigg-Stevenson noted that "people have for hundreds and hundreds of years been pointing to current events as sure indicators that the End Times are upon us."
He added that statements like Bachmann's are "nothing new," and up to this point have never turned out to be correct.
He said that ultimately the Iran deal bars Iran from obtaining a nuclear weapon, and said that "so how that brings about the End Times is beyond me."
Another main point of debate has been whether Iran can be trusted to keep its promises to not develop a nuclear weapon, to which Wigg-Stevenson admitted: "not with any degree of certainty."
He noted that Iranian Supreme Leader Ayatollah Ali Khamenei has issued a fatwa against nuclear weapons, however, and said that "that's not something he can walk away from easily."
"The jury is out on whether Iran can be trusted by the international community, but that's the whole point of a deal — to put in place technical measures so that you don't have to trust, you verify," Wigg-Stevenson continued.
There have also been various views expressed on how the deal affects the Christian community in Iran.
Back in July, Chaldean Iranian Priest Hormoz Aslani Babroudi, national director of the Pontifical Missionary Society of Iran, reported that Iranian Christians are "thanking Christ" for the deal, calling it an "answer to prayers," as it lifts economic hardships and makes life easier for regular people.
On the other hand of the scale, groups such as the American Center for Law and Justice have said that Iran should not receive any sanctions relief until it improves its human rights record and releases people imprisoned for their faith, such as the case of Christian Pastor Saeed Abedini.
Wigg-Stevenson said that he takes the matter of Christian persecution very seriously on a personal level.
"I think that Iran's human rights record is terrible, especially when it comes to religious freedom. I pray for our brothers and sisters in Iran who are suffering for their Christian faith, and I think its important that the Christian community supports them," he said.
"I also think, especially in international politics, not everything can be about everything. The U.S. and Iran have been isolated from each other for decades. You can't expect to get everything on the table at the start of a new conversation with each other," he added.
Wigg-Stevenson compared the U.S.-Iran case to America's dealings with the former Soviet Union, which he noted had a "terrible human rights record" and persecuted the Christian Church. He said, however, that reaity didn't stop the U.S. and the Soviet leadership from entering nuclear deal negotiations.
"We can have a strong hope that the nuclear arms agreement might open the door to engaging Iran on a human rights level," he suggested, but noted that there can be no guarantee of when or if Iran will change coarse on such issues.
"I just think its an unrealistic demand to give Iran no sanctions relief until it changes its human rights record," he added.
Wigg-Stevenson shared his hopes that the beyond just stopping Iran from developing nuclear weapons, the discussion will also encourage other countries who participated in the negotiations to eliminate their own arsenal.
"I think that as long as there is a double standard on this, as long as there isn't any kind of tangible progress by the nuclear weapon states toward a world free of nuclear weapons, we are bound to see situations like Iran come up," he said.