Irish Catholic Leaders, Pro-Lifers Not Backing Down Following Amendment Repeal, Proposed Abortion Law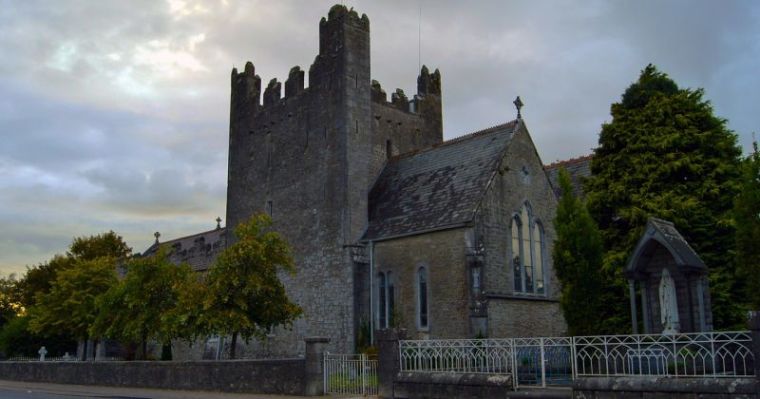 Catholic leaders and hospitals in Ireland are refusing to comply with the government in light of the nation's vote earlier this year repealing their constitutional amendment that barred abortion nationwide.
In May, Irish voters scrapped the 8th amendment of their national constitution, removing protections for the unborn and already the Irish government is looking to make institutions that object to doing abortion procedures on moral grounds perform them anyway.
Irish Minister of Health Simon Harris said last week that every publicly-funded health service provider in the island nation must offer "women's health services" such as abortion and that "conscientious objections is for individuals, not institutions." Shortly after the repeal referendum passed, Ireland began considering proposals that would allow abortion at 12 weeks for any reason and up to the six-month mark for a broad range of reasons by the end of 2018.
Yet pro-life advocates and religious leaders are resisting the government's moves.
"Minister Harris said that state funded hospitals are expected to follow the law. Of course they are but at the same time there is no reason why the law should not contemplate conscientious objection for individuals and institutions, as it happens in other countries," Angelo Bottone of the pro-life Iona Institute said on its website last week.
If the government does not allow conscience rights, a Catholic hospital might have to refuse public funding and reduce its activities, he argued, and that diminishes their ability to provide other needed medical services.
Writing in Irish News Tuesday, Father Patrick McCafferty of Belfast explained in an editorial that faithful Catholics "will make no compromise on the issue of abortion with the spirit of this evil age."
"The Church faithfully upholds an exacting standard towards which God calls human beings to aspire. The same God is loving, patient and merciful with human beings when they sin and when they fail."
That those standards are viewed unfavorably by the public does not make them less true, he explained.
"Abortion is a matter of life or death. To intentionally terminate the most defenceless among us, is indicative of what is at the heart of human society, which must be rejected and opposed at every turn."
"The hostility and mockery of the world holds no surprises for those who strive to be faithful to Jesus Christ and His Church. We will not draw back in any way from maintaining the standards of His Gospel," he said.
Belfast is located in Northern Ireland, which is part of the United Kingdom, but British abortion law does not apply there because of the 1967 Abortion Act — legislation that legalized abortion access across the U.K. yet was never enforced in Northern Ireland.
Meanwhile, the Irish bishops have put forward a new "Code of Ethical Standards for Healthcare" document that asserts Catholic hospitals cannot perform abortions. The code applies to up to 20 hospitals connected to religious orders, according to the Catholic Herald.
Irish Prime Minister Leo Varadkar has said that religious bodies are "entitled to come up with their own ethical guidelines but the ones that should be followed in publicly funded hospitals are those of the medical council and that is what I would very much expect to happen."
"My view is that we should separate the Church and state; that the Church should no longer be at the center of public life, but it shouldn't be excluded from it either," he said.
Later this month, the World Meeting of the Families will occur in Dublin, a gathering at which Pope Francis is slated to attend. Talk of protecting unborn life and the formation of councils regarding how to do that is expected to take place.