Is Animal Planet Trying to Create Its Own 'Duck Dynasty'?
Animal Planet's own wilderness-loving, gun-toting, God-fearing family will be hitting cable reality television this spring.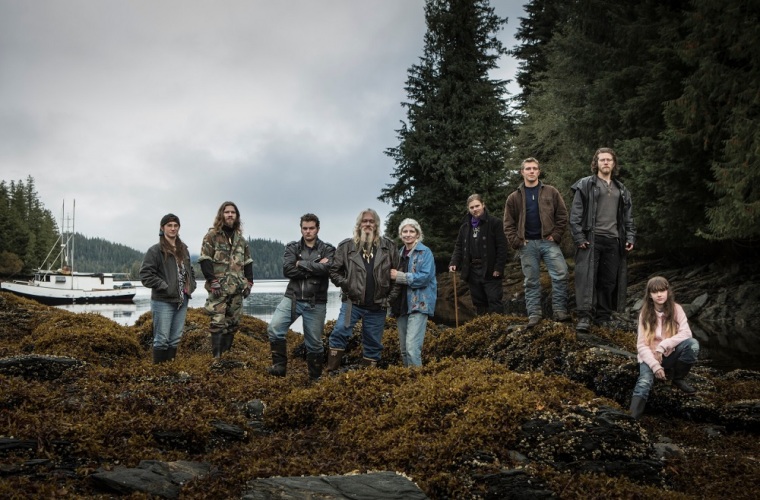 A six-episode series, "Alaska Bush Family," will center around the Brown family, Ami and Billy, and their nine children who live in rural Alaska.
The Browns, who live in relative isolation in the nation's largest state, moved to Alaska after a series of events that began with Billy's parents dying when he was just 16. After he met Ami, the couple traveled around the lower 48 states before discovering Alaska.
"When Alaska opened up to us it was like a readymade home to us," Billy told the Television Critics Assocation winter press tour on Thursday.
"Our family is doing what is natural for human beings to do. We survive on what we hunt, fish, trap and barter for," he added.
The couple's youngest daughter, Rainy, 11, said that she loves the "freedom" that the woods offers her.
"There's not never-ending concrete. It's trees. It's free. You can do whatever you want," she said.
Her mother agrees. "We figured out we didn't need modern society... we could live off the ocean and the forest," said Ami.
The Browns were discovered through Billy's writing - work that he did as part of his and his wife's homeschooling of their children. After one of his sons uploaded one of his stories online, producers found it and reached out to the family.
Gabe, 24, said that viewers may be surprised with how the family lives.
"It's not like we're backwards or cavemen even though our lifestyle can be quite primitive," he said.
But the rugged outdoor conditions have had little impact on the family's ability to bond with one another.
"Our family is a lot like a wolf pack or a clan 'cause we stick together. We're like the three musketeers, actually. It's all for one and one for all," Bear, 26, said.
What does Billy hope viewers will take away from the show?
"God and family values. Not putting anybody down, [but] I think it's something we're losing today," he said.
"We spent 30 years of our life trying to stay as far away as we could from this stuff and people," Brown added. "[But] we think it's cool to show people how we live."