Is God Still Good in Bad Times? Top Christian Filmmaker and 'God's Not Dead' Actor Responds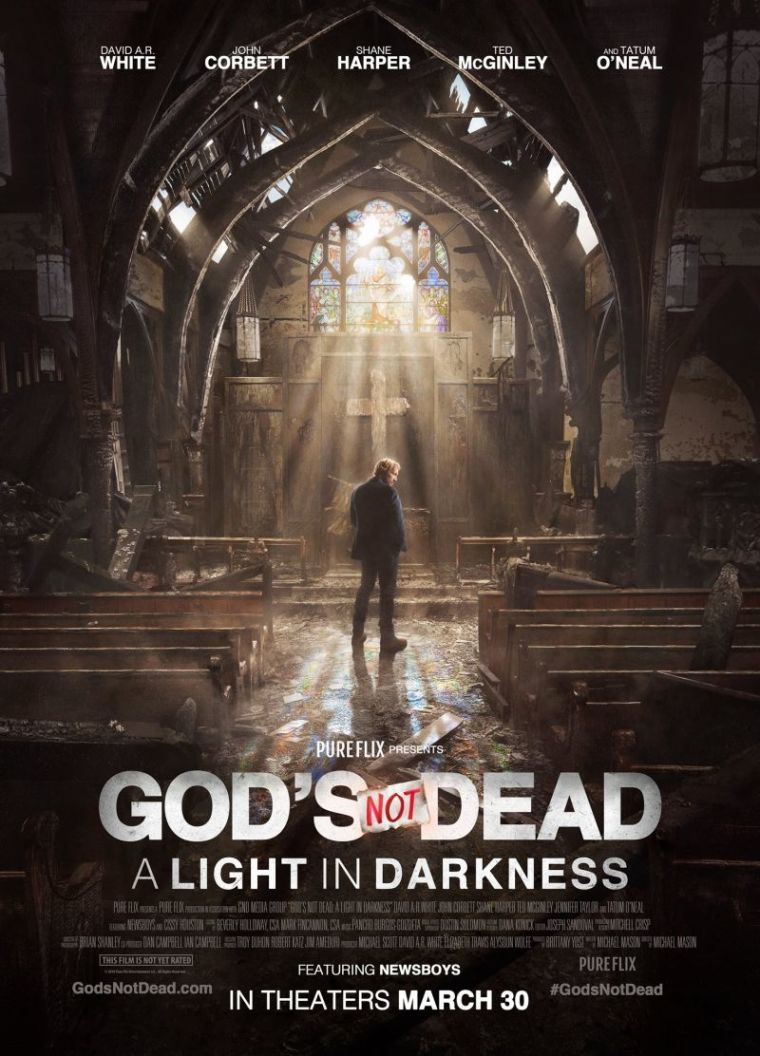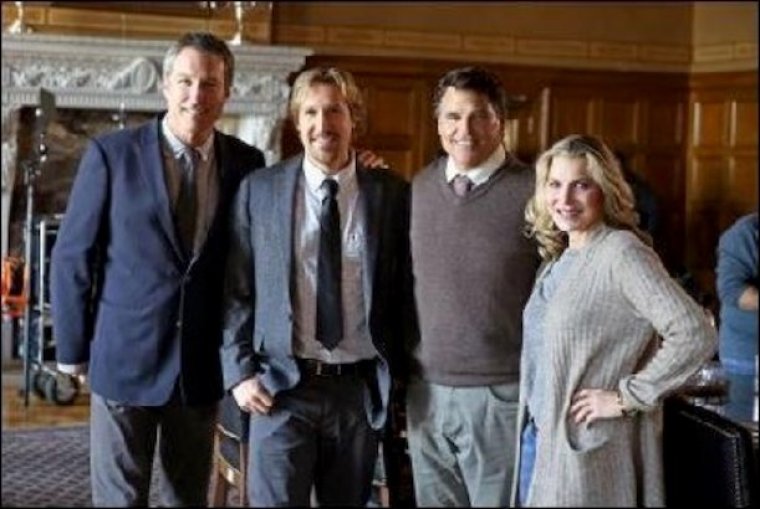 View Photos
LITTLE ROCK, Ark. — The third installment of "God's Not Dead," which hits theaters this weekend, addresses a major question many Christians often ask: whether or not God is still good throughout the darkest of seasons.
During a set visit in Little Rock, Arkansas, while the film was still in production, The Christian Post learned that the franchise's upcoming film "God's Not Dead: A Light in Darkness" is taking a different approach than its past films. The film's director, Michael Mason, is behind the innovative new direction.
The $100 million blockbuster hit (part one of "God's Not Dead" and the sequel) both took place in a classroom and courtroom. But the narrative will now turn inward, as the main character, Pastor Dave (played by Christian filmmaker David A.R. White), takes viewers on a ride through his own personal conflict after facing much tragedy.
"In life, we set these standards or a bar that we are trying to achieve or get over and we tell ourselves if we can get to that level of whatever it is ... 'then everything will be fine, then we'll truly be happy'... And I think that life doesn't work like that," White told The Christian Post. "We have hardship, we have struggles in everyday life."
"God's Not Dead: A Light in Darkness" follows "Reverend Dave as he is released from prison to a flurry of controversy. The growing social unrest leads to Dave's church being burned down, a fire with tragic results," says the film's synopsis.
"Devastated, Dave is launched on a painful spiritual journey as he fights against the university trying to keep him from rebuilding his church, and as his belief that 'God is good all the time' is put to the test. Along the way, Dave enlists the help of his estranged atheist brother who will support Dave in his legal fight, but also challenges him to recognize that sometimes fighting doesn't require defeating those we disagree with, but rather finding a way to heal, and to rebuild."
In every film of the "God's Not Dead" franchise, the theme of "Good is good all the time" is brought up. In part three, the phrase takes on a whole new meaning.
"This movie takes a look at, 'God is good all the time and all the time God is good.' What does that mean? How does that relate to us right now in what we go through?" White posed. "I look back at my life, and how God is faithful through those hard times in different ways."
"I think that is also the message of this movie. We see my character Reverend Dave go through a lot in this movie; it's different from what we see in the previous movies but I think that's what makes this movie unique," White explained.
White wanted to help all Christians who go through hard times remember that pain and suffering are a part of life but God always provides grace to overcome. The husband and father said even in happy marriages the struggle of life can be experienced.
"In good relationships, there's something that always comes up that causes chaos in one way, shape or form ... I think deep down there's always that struggle in everybody," he continued. "Marriages are not easy, primarily because of that [statement] 'women are from Venus and men are from Mars.' Men and women are different, but God ordained them to be together! How's that's supposed to work? And how is that supposed to work continuously and for a long period of time? It does, the Lord works those things out."
"That's the irony of life, [when] all these things come at you, the Lord is trying to refine us so when we actually do get to Heaven, we'll actually be closer to God than when we first came to the Lord," White added.
Also featured in the film are actors John Corbett ("Northern Exposure") who plays Pastor Dave's estranged brother, Pierce; and Jennifer Taylor, Pastor Dave's new love interest, Meg. Additionally, Ted McGinley (Thomas Ellsworth), Academy Award-winning actress Tatum O'Neal (Barbara Solomon), returning cast member MTV/Disney star Shane Harper, and Benjamin Onyango (Reverend Jude) are also part of the cast.
The Pure Flix film, "A Light in Darkness" was produced by Michael Scott, White, Brittany Yost, Alysoun Wolfe and Liz Travis and hits theaters everywhere this Friday.