Is Jay-Z Replacing Rihanna With Roc Nation's Rita Ora? (VIDEO)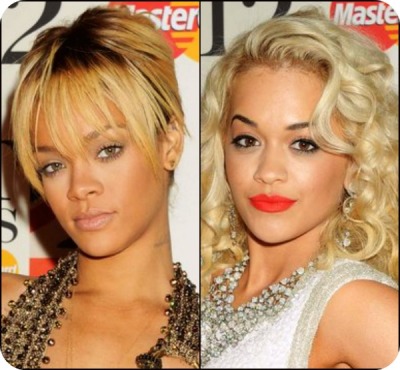 Rihanna is reportedly being replaced by Roc Nation pop artist, Rita Ora, following an alleged feud between the "Umbrella" singer and her mentor Jay-Z.
As the Christian Post previously reported Jay-Z is said to be furious about Rihanna's reconciliation with ex-boyfriend Chris Brown particularly their collaboration on the recent song "Birthday Cake," and the Roc Nation founder is now said to be determined to see Rita, who possesses a similar style to Rihanna, take her place in the pop charts, according to multiple sources.
"Now that Rihanna is hooking up with Chris and recording songs with him, Jay is deeply disappointed in her actions. He can't fathom why Rihanna is doing the things she is doing. He understands the need for forgiveness, but he is adamant that Rihanna shouldn't forget what Chris did to her. Jay wonders what kind of message this is sending to Rihanna's young female fans," the source told Radar Online.
The 42-year-old Hip Hop mogul has now begun promoting Rita, who has been signed to his Roc Nation label for almost three years, in what some believe is a blatant attempt to punish Rihanna, 24.
Shawn "Jay-Z" Carter recently accompanied 21-year-old Rita to New York radio station Z100, where the pair introduced the British singer's "Party and Bull****" song.
"This was all very spontaneous. We just came to see some great friends over here at Z100 in my neighborhood and we knew they would like what they heard cause Rita is amazing. This is what radio is all about – feeling, emotion and discovering new music and artists and sharing it with a huge audience," Jay-Z told Z100 listeners.
The move to suddenly promote Rita has critics questioning Jay-Z's motivation and many are assuming that Rihanna's reluctance to cut ties with Brown, 22, likely pushed him to finally debut Rita after so long.
"Jay was absolutely disgusted by what Chris did to Rihanna. Jay doesn't understand how a man could ever lay hands on a woman; it just goes against who he is and about. Chris is absolutely dead to Jay, he wants nothing to do with him ever," the source told Radar Online.
Rihanna is reportedly still in love with Brown, despite the 2009 assault, and does not at all feel threatened by Rita, according to reports.
"Rihanna knows how Jay feels about Chris, but she doesn't care, she is going to do what she wants," the source said.
 Youtube