Is Pregnant Chrissy Teigen Promoting 'Designer Baby' Culture?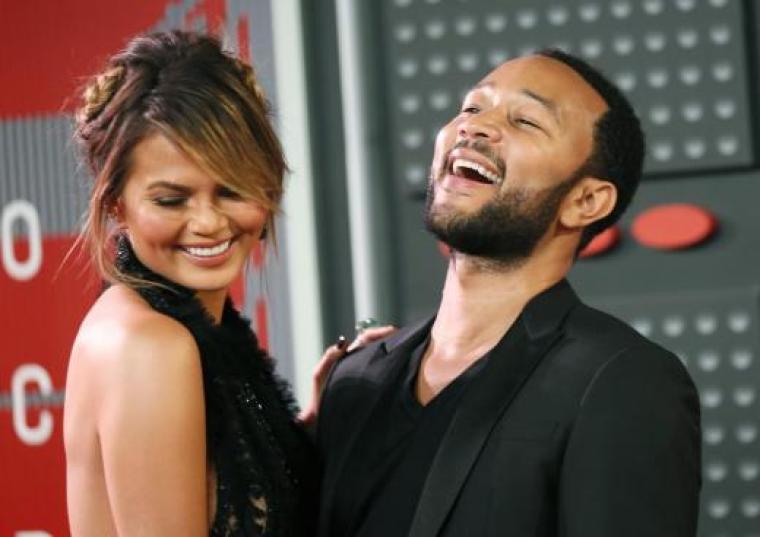 Chrissy Teigen is proudly displaying her baby bump and explaining why she selected the gender of her baby through the controversial procedure of preimplantation genetic diagnosis, or PGD.
The 30-year-old model and her husband John Legend, a singer, songwriter and actor, are expecting their first child, a daughter, due this spring. Teigen underwent in vitro fertilization, and picked the child's gender with PGD.
"Not only am I having a girl, but I picked the girl from her little embryo. I picked her and was like, 'Let's put in the girl,'" she tells PEOPLE magazine.
PGD is a procedure used prior to implantation to help identify genetic defects within embryos created through in vitro fertilization to prevent certain diseases or disorders from being passed on to the child and can also predetermine the baby's sex with great accuracy.
"I think I was most excited and allured by the fact that John would be the best father to a little girl," Teigen adds. "That excited me. It excited me to see … just the thought of seeing him with a little girl. I think he deserves a little girl. I think he deserves that bond. A boy will come along. We'll get there too, so it's not like we really have to pick. But he definitely is very lucky to have a little girl. And this girl is going to be so completely lucky to have John as her papa — it's crazy!"
American Pregnancy Association acknowledges that many people believe that because life begins at conception, the destruction of an embryo is the destruction of a person. "While PGD helps reduce the chances of conceiving a child with a genetic disorder, it cannot completely eliminate this risk. In some cases, further testing is needed during pregnancy to ascertain if a genetic factor is still possible," it adds.
Southern Baptist Theological Seminary President Albert Mohler Jr. wrote in an article in 2009 that PGD brings with it "a moral outlook that assumes that parents should have the choice, if not the duty, to avoid having a child with a propensity toward certain diseases," adding that the extension of this logic to other traits is inevitable.
"Americans are addicted to the culture of consumer choice. Advances in the PGD technology may soon allow parents to choose traits ranging from gender to eye color and beyond. Will clinics offer this service?" he asked. "Those who honor the sanctity of life will have big problems with these technologies. Genetic screening brings the brave new world of designer babies, dividing embryonic humans into those considered fit for life, and those considered unfit. The 'unfit' embryos are destined for destruction. We have seen this logic before, but we appear to have missed the moral lesson. We can only imagine what the scientists of the Nazi regime would have done with this technology."
Christian group Salvation Army notes that the technology involves creation and then selection of embryos on chromosomal or genetic grounds, and the deselected embryos are then usually discarded – which raises issues around the human dignity of the embryo. "Ante-natal testing encourages women to view their babies as commodities that may be rejected if found sub-standard."