Chrissy Teigen Says Infertility Was a Blessing From God'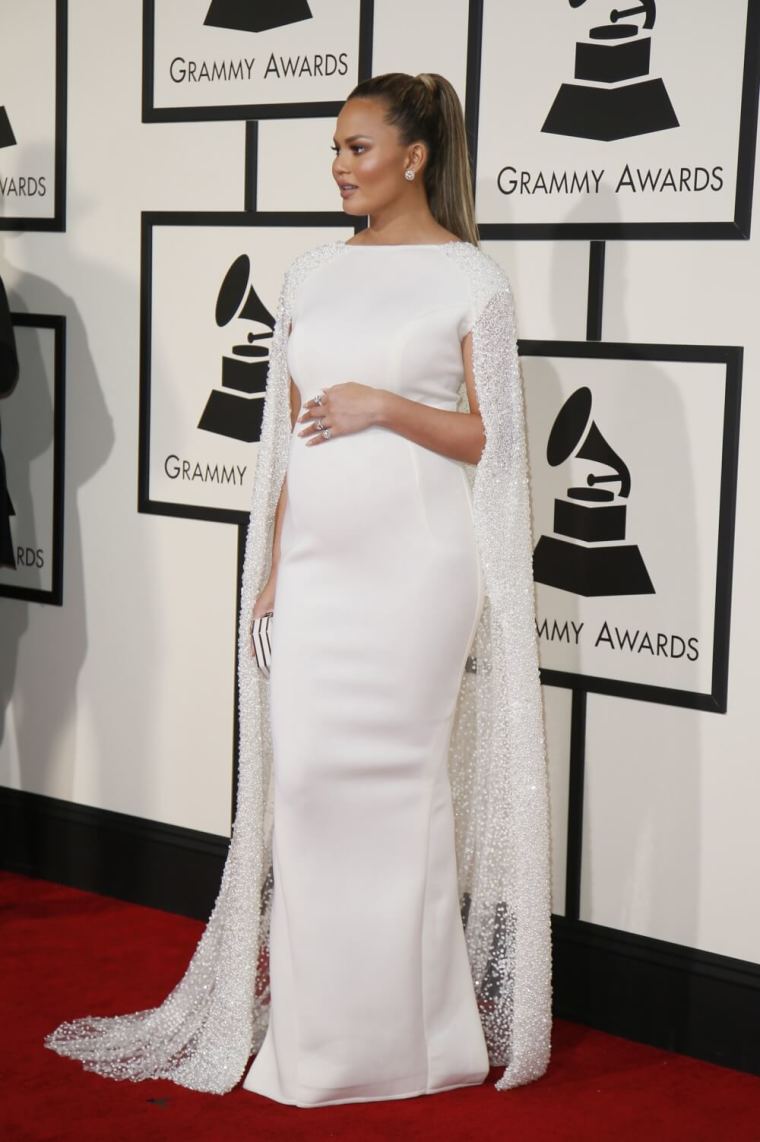 After speaking publicly about her and husband John Legend's decision to use in vitro fertilization to conceive, Chrissy Teigen addressesd critics who accused her of trying to play God.
One Twitter commenter said she posted a message to Teigen saying "used to like" her before learning that she chose her baby's gender. Suggesting that Teigen's decision was "messing with the natural blessing from God," the user quipped that Teigen probably chose the baby's eye color, among other things.
The feisty mother to be snapped back, asserting on Wednesday that her "natural blessing from god (sic) was infertility."
The model and TV host revealed to People magazine this week that the IVF process allowed her to choose to give birth to a girl.
During an interview with the magazine about her new cookbook, Cravings, Teigen said she chose to have a girl because she knew "John would be the best father to a little girl."
"It excited me to see … just the thought of seeing him with a little girl. I think he deserves a little girl. I think he deserves that bond. A boy will come along. We'll get there too, so it's not like we really have to pick," she stated. "But he definitely is very lucky to have a little girl. And this girl is going to be so completely lucky to have John as her papa — it's crazy!"
Following her public announcement about how she conceived, her twitter feed exploded with both support and criticism.
After reading the comments Teigen joked that as well as the baby's gender, she had to ensure that her daughter would share her love of bacon, be something of a magician and have a common shoe size.
As the criticism continued, she tweeted, "Reading everything tonight, I think I made a mistake in thinking people understood the process better than they do, which is my fault."
The overwhelming concern the actress' followers cited about Teigen's announcement was the fact that she and Legend chose their baby's gender, which many felt should have been determined by God.
"We didn't create a little girl. We had multiple embryos. Girls and boys. We simply chose to put in a female first (and second)," Teigen explained.
Finally agreeing to disagree and put an end to the Twitter debate, the fashion guru maintained that she was not against anyone's beliefs, but added that she didn't think it was right for others to impose their beliefs on her.
"I am not mad at anyone's beliefs but I don't really actively seek out people to make them feel bad about their decisions either," she said.