Isaiah Austin Honors God After NBA Dream Comes to Tragic End: 'When God Closes One Door, He Opens Up Another' (VIDEO)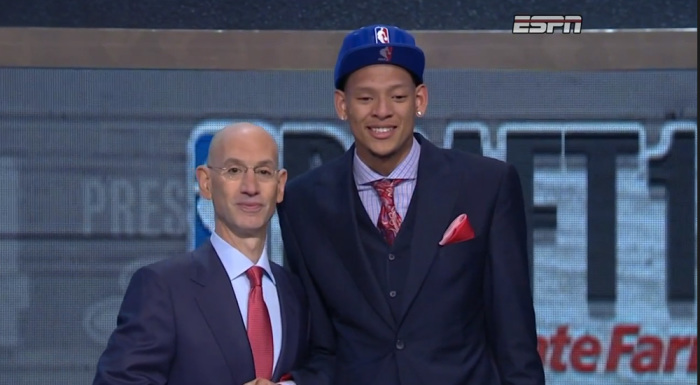 While speculation swirled around who the Cleveland Cavaliers would pick at #1 in Thursday night's NBA Draft, the buzz now is all about a player who won't play a minute in the league.
Baylor star center Isaiah Austin was projected to be selected in the first round of the draft. However, only days before, he announced his retirement from the game after being diagnosed with Marfan syndrome, a possibly life-threatening genetic disorder that affects the body's connective tissue.
The sports world was shocked and saddened to see his promising career cut short before it started. And the NBA made its own special gesture to recognize the young man who came so close to joining its ranks.
Before the 16th pick in the draft, NBA commissioner Adam Silver announced that the league was selecting Austin as its pick. Austin tearfully took his place onstage and received the honor.
Afterward, Austin put his story of loss into perspective, proclaiming God's control of his destiny.