ISIS Should Be Banned From the Internet to the Dark Web, Google Exec Says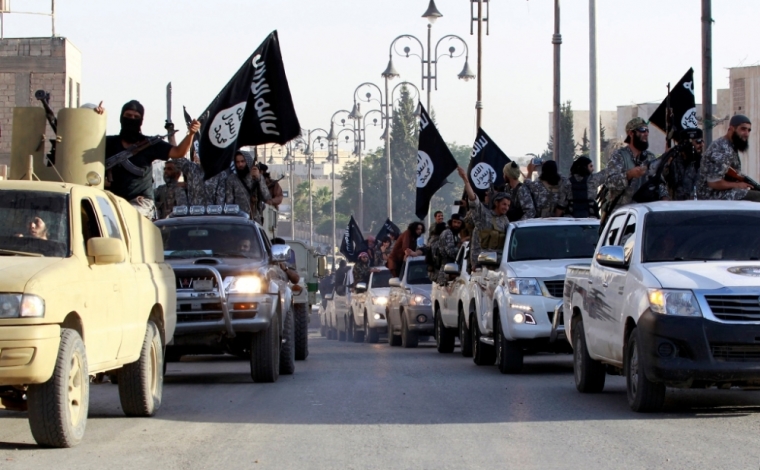 A top executive at Google has suggested that IS' access to the Internet be blocked to stop the terror group from using the Web as a propaganda platform.
While speaking at the Royal Institute of International Affairs at Chatham House in London Monday, Jared Cohen, Google's head of ideas, suggested that IS has taken advantage of social media platforms as a recruitment tool, especially for young, impressionable westerners.
Cohen said a "short-term win" for this problem would be to force IS to be contained to the "dark web," thus making it more difficult for Internet users to come into contact with the terrorist organization and risk being recruited to join its ranks. 
The dark web is a portion of the Internet that requires special encrypted software and authorization to be accessed. It is generally not accessible to the average person. 
"What ISIS is doing is reflective of the times, as opposed to some sort of new sophistication that magically appeared," Cohen added. "What is new is that they're operating without being pushed back in the same Internet we all enjoy. So success looks like ISIS being contained to the dark web."
IS has used the Internet to its advantage, creating more social media accounts to give the illusion it has more followers than it actually does and recruit  from abroad.
In 2015, the FBI and Homeland Security Department issued a statement warning that the IS had created a successful recruitment campaign for western youth that was present on multiple, popular social media channels.
The FBI and Homeland Security Department warned parents to be vigilant of their children's Internet use and contacts. 
There have been several incidences of teens fleeing their homes to join the IS. In February 2015, three British Muslim teens fled to the Middle East after being recruited by the terrorist group on social media. 
Thomas Berg, a former U.S. Army colonel, previously said that teenagers in the west are being presented with a romanticized, yet unrealistic, ideal of what is happening in the Middle East.
"Unless [parents are] in the position to monitor their child's internet access — these are 17, 18, 19-year-old children — they're not going to know what they're being exposed to and how they're going to react to it," Berg told Teen Vogue in November 2015. "The ideas being sent out are sophisticated in the sense that they portray a romantic ideal of something, in the nature of a religious obligation or duty in jihad."
Berg is the defense attorney for Asher Abid Khan, who was charged with conspiracy and attempting to provide material support to IS after he traveled to Turkey in 2014 to join the terrorist organization, but ultimately decided to return home before meeting the militants.