ISIS Beheads 4-Y-O Girl Then Forces Mother to Soak Hands in Daughter's Blood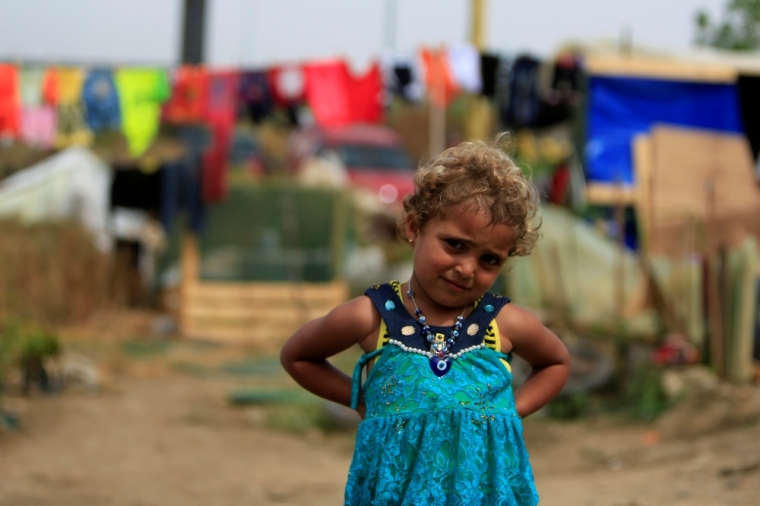 Islamic State terrorists have beheaded a 4-year-old girl in the group's Syrian stronghold of Raqqa and forced her mother to soak her hands in her daughter's blood, an Iranian news outlet has reported.
A Syrian woman who recently escaped the wrath of IS (also known as ISIS, ISIL and Daesh) told the Tehran-based Al Alam International News Channel on the condition of anonymity about a terrifying incident that led to the decapitation of an innocent child.
"A mother told her 4-year daughter to go home and she refused and then the mother told her unintentionally 'go home and I swear to God that I will behead you if you don't,'" the woman recalled. "And one of the ISIS members heard this and told the mother 'since you swore to God you should behead her,' but the mother strongly opposed."
After the mother refused to behead her daughter, the Syrian woman said IS militants took it upon themselves to execute the child.
"But they beheaded the little girl and soaked her mother's hands in her daughter's blood," she said.
While the woman's story has not been confirmed, numerous reports have emerged in the last two years since IS took over large swaths of area in Iraq and Syria about how the militant group has mistreated, tortured and killed young children.
Earlier this year, a senior official from an Iraqi-state sponsored Shiite militia claimed that IS had executed a 4-year-old boy in Iraq's al-Shirqat district by detonating an explosive device "that was attached to the child through a remote-controlled device so that his organs would be blown apart."
The official said the murder of the boy came after the group had executed the boy's father for killing two IS fighters.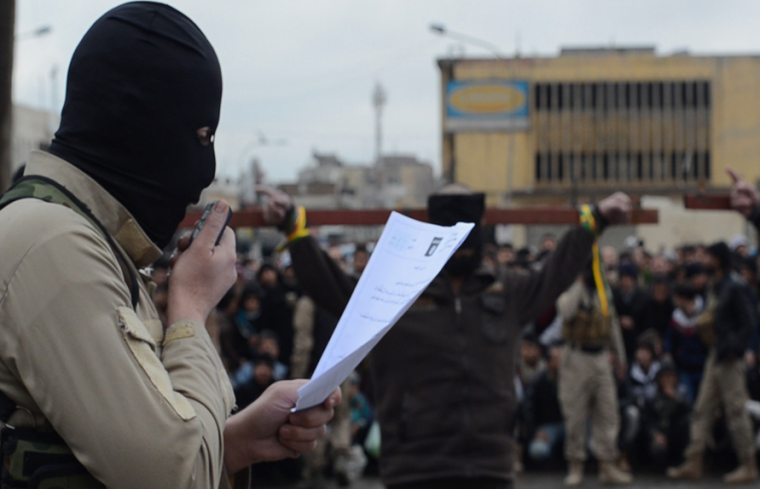 In October of last year, it was reported that IS militants executed 11 Christian missionaries and a 12-year-old boy near Aleppo.
The leader in charge of the ministry affiliated with the missionaries told the Virginia-based Christian Aid Mission that before killing the boy, the IS militants chopped off his finger tips in front of his father. They allegedly told the father that they would stop torturing his son if he would embrace Islam.
In August 2014, Canon Andrew White, also known as the Vicar of Baghdad, spoke of how the 5-year-old child of his congregants at St. George's Church in Baghdad was cut in half by IS militants.
Later in December 2014, White told of how IS militants beheaded four children who refused to renounce their love for Christ.
"ISIS turned up and they said to the children, 'you say the words that you will follow Muhammad.' The children, all under 15, four of them, they said, 'no, we love Yasua [Jesus]. We have always loved Yasua. We have always followed Yasua. Yasua has always been with us.'" White explained. "[the militants] said, 'say the words!' [the children] said, 'no, we can't do that.' They chopped all their heads off."
As the Syrian Observatory for Human Rights estimated in March that IS had executed over 2,100 civilians in Syria since the group rose to prominence in 2014, the woman who spoke to Alalam explained that IS has lined the streets of Raqqa — from Tal Abyaz street to al-Naeem square — with the decapitated heads of its victims in order to intimidate the citizens of Raqqa to follow IS' strict rule of law.
"They rape women, take children to war, loot houses and threaten people in Raqqa with beheadings if they don't agree with their daughters' marriage with the ISIS members," the woman said.